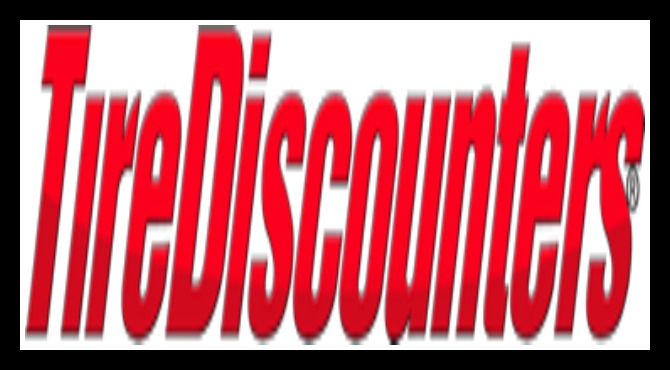 As a girly girl, one of my least favorite things to do is take our van to get serviced.  I hate the smell, the atmosphere and the decisions involved in buying tires or getting the oil changed.  Not to mention if we need something bigger like new brakes.  When Tire Discounters invited Family Friendly Cincinnati to tour their newest facility that was designed with their women customers in mind, I was intrigued.  Sixty-percent of their customers are women, so after completing a two-year journey of understanding what features are important to us, Tire Discounters started designing and building their prototype store in Colerain Township.
As soon as I walked in the door, I noticed how open, clean and uncluttered the store is.  There were no racks of tires on the floor.  All of the tires and wheels are on the wall mounted on specially designed racks that turn so the Associate can discuss tire options with the customer.  Some of the other improvements include:
Energy efficient glass used in the nearly all glass front store to reduce heat.
Recycled rubber materials in flooring and landscaping
LED lighting and reflective roofing
Digital in-store presentations on the nice flat screen tvs will keep you up to date as to where your car is in line
Complimentary Wi-Fi
Refreshment bar (I enjoyed several Ferrerro Rocher candies during my short wait)
Variety of television programming
Child's play area and family restrooms with diaper changing stations
Eventually, Tire Discounters would like to remodel all of their stores to incorporate as much of the new design as possible.
So that you, too, may experience the friendliness of the Tire Discounters staff and their new store in Colerain, we have a giveaway!  Tire Discounters was nice enough to provide one lucky reader with a $25 gift card to their store.  You may use the gift card at any Tire Discounters store.
Here's how to enter:
Contestants must be 18 years of age or older.
Tell us, in a comment in this blog post, how you would use a $25 gift card.  An oil change?  Toward new tires?  Payment on new brakes?  Make sure to include your email address.
A winner will be drawn Tuesday May 29th at 10:00pm and will be contacted by email, as long as an email is provided, and posted on Facebook.  The winner has 24 hours to respond or another will be chosen.
Good luck!
When not blogging for Family Friendly Cincinnati, you can find Michelle writing at her personal blog, I'm Living the Good Life.
Disclaimer:  The folks at Tire Discounters were kind enough to provide me with a $25 Tire Discounters gift card.  Rest assured, all opinions are my own.