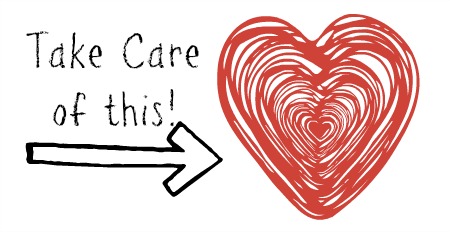 Nobody wants to think about bad things happening to their children, but sometimes it helps to be armed with information and resources should something unforseen happen.  I've always said that I feel lucky to have such an awesome hospital nearby that is especially for the young ones…Children's Hospital in Cincinnati is an award-winning hospital that people come from all over to bring their children to be treated there.  It really is top-notch.  Not only are the professionals at Children's there to mend what is broken and heal the sick, but they also strive to provide preventative care and help educate the community about medical issues.  In fact, they have a great Q&A session coming up with two renowned doctors that would be perfect for parents of student athletes to check out.
Event: Find out if your student athlete is at risk for sudden cardiac arrest.
A small percentage of young athletes are at risk for sudden cardiac arrest. While not always preventable, our proactive approach is to help parents identify potential risk factors, such as family heart history, and to provide pre-symptomatic screening. During this live event, our co-hosts, Jeffrey Towbin, MD, and John Lynn Jefferies, MD, will answer questions from you and other families to help you learn the connection between genetics and sudden cardiac arrest in student athletes.
The Presenters are:
Jeffrey Towbin, MD, FAAP, FACC, FAHA
A world-renowned expert in pediatric cardiomyopathy and sudden cardiac death, and he is executive co-director of our Heart Institute and chief of Pediatric Cardiology. Towbin has authored more than 450 manuscripts including the first descriptions of genes causing cardomyopathy, heart failure, arrhythmias and sudden death.
AND
John Lynn Jefferies, MD, MPH, FAAP, FACC
The director of Advanced Heart Failure and Cardiomyopathy. A leading expert in cardiovascular genetics, cardiomyopathy and ventricular assist devices, Jefferies has authored more than 70 related peer-reviewed publications.
If you would like to attend this free event, head over the the
Registration Page
and sign up.  Spring sports are starting soon, and this is a great way for you to arm yourself with information and ask questions of medical professionals.