Contest Closed.
With the school year ending and the summer season beginning, it is that time of year to register your child for summer camps and activities.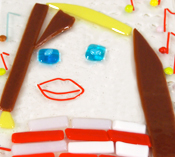 Consider cultivating your child's artistic talent with the Brazee Street Studios School of Glass (an FFC advertiser).  This year, Brazee Street  Studios, located in Oakley, is offering a new series –  Glass for Children Summer Workshops – featuring classes in kiln-formed glass for children ages 3-18.
Classes, scheduled June through August, include glass beadmaking, making self-portraits, necklaces and bracelets.  Some of the workshops will combine your child's love for art and the environment by teaching them how to make glass-infused butterflies, bugs, and birds.
Classes vary in cost, ranging from $15 – $295, depending on the class and project selected. To register, or for more information and to view a complete schedule of classes being offered, visit www.brazeestreetstudios.com or call (513) 321-0206. Brazee Street school of Glass is located at 4426 Brazee St in Oakley. Parking is located behind the building.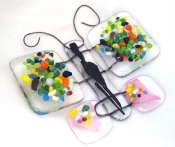 CONTEST CLOSED. Thank you to all who entered! 
Disclosure: Brazee Street Studios is an FFC advertiser and provided this gift certificate at no cost to us.