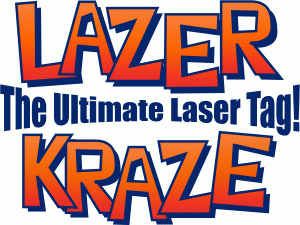 You know we love Lazer Kraze around here.  The kids of Family Friendly Cincinnati are BIG fans (and so are the parents!)  Jumping, running, playing, bouncing…what's not to love?   It's great exercise, it's amazing fun, and it's a nice break from the day to day "blahs" of school/homework/chores.  Everyone needs to cut loose and blow off some steam once in awhile.  Lazer Kraze is the perfect place to do it!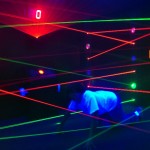 Lazer Kraze is an awesome place to go and chase the blahs away…but they offer SO much more!  A few things you might not know about them:
There are 3 locations: Erlanger, Kentucky, Deerfield Township (near Kings Island) in Maineville, OH and Columbus, Oh
All 3 locations offer amazing Lazer Tag missions using the world's top lazer tag system
The Erlanger location has Cincinnati's ONLY indoor trampoline arena!
The Deerfield location encourages you to let our your inner spy with their Lazer Maze!
All 3 locations have Galactic Gaming rooms to keep the fun rolling while you wait for your lazer missions to start
Have a big backyard party coming up and want to add something fun and new?  Lazer Kraze to Go is the answer!  They bring the fun to you, wherever that may be!  Details on the website.
You know that Lazer Kraze does fantastic birthday parties but did you also know that your business can plan team building events as well?    Get your colleagues together and blast away an afternoon having fun, building morale and strengthening your team!
Not too long ago FFC and Lazer Kraze got together to help you 'Bounce away the Blahs' with a Lazer Kraze Family Fun pack and we're back to do it again!  Beat that spring fever that is enveloping all of us right now and bounce or blast away the last of the winter blahs!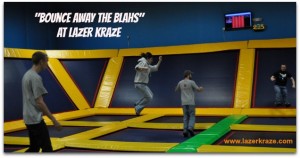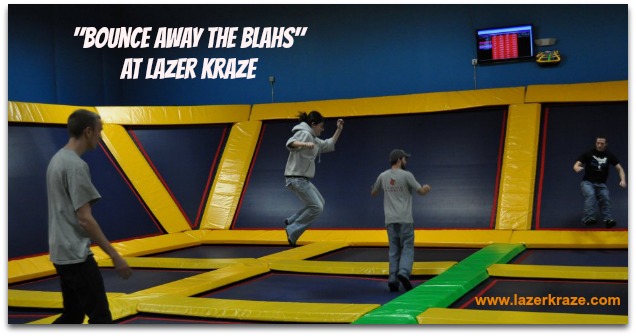 Lazer Kraze is located at :
Erlanger Location: 1335 Donaldson Road, Erlanger, Ky
Deerfield Township: 3187 Western Row Road, Maineville, Oh
For information on  hours, specials, birthday parties and more please visit them at their website: www.lazerkraze.com
Good luck!
disclosure: Lazer Kraze is a Family Friendly Cincinnati advertiser and provided us with the Family pack of mission/trampoline passes as a way of sharing the fun with our readers.