Over the weekend my good friend Amanda was so moved by her experience at a local dog spa, that I asked her to share about her experience here on FFC.  Have any of you taken your furry friend to Dirty Hairy's?
—————————-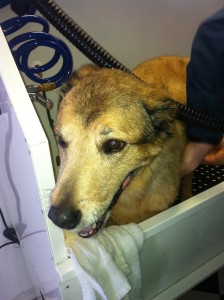 My family and I discovered a Fort Thomas treasure this weekend- Dirty Hairy's Self Service Dog Spa.  For a small fee ($15) we were able to wash our 85 lbs dog without making a mess of our bathroom.  The friendly owner, Lisa Kelly, graciously showed us the best way to coax our dog Sidney into the tub and how to use the water sprayer.
Dirty Hairy's provides everything you need to get the job done.  You will find a clean shop with ergonomic raised tubs with ramps, shampoo, towels, specialty fur dryer, brushes, and treats for your dog.  Full service grooming is also available by appointment.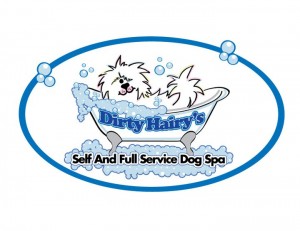 Dirty Hairy's Self and Full Service Dog Spa
18 North Fort Thomas Ave, Fort Thomas, KY 41075
Facebook: