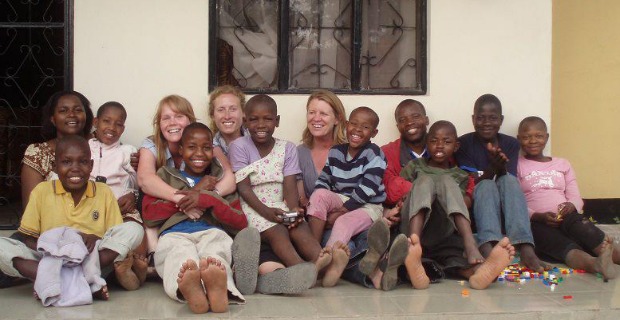 Once you become a parent, you instinctively gain a new level of empathy for children in need. And you begin to realize (if you haven't already) that there are so many children, in so many places around the world, who need so much.
How can you possibly make a drop of difference in this vast ocean of adversity?
I make my small impact by supporting efforts that have some connection to me, whether it's local to Cincinnati, a passionate cause for one of my friends, or just an issue that matters personally to me.
Karama Connection meets all three of my criteria. This all-volunteer organization, based in Cincinnati, is dedicated to helping children affected by HIV/AIDS. I hope Family Friendly Cincinnati fans will see this as a perfect opportunity to help children and make the world a little bit better place. (Scroll to bottom of this post to see how you can help.)
A Local Tie to Tanzania
Karama Connection came to be after Cincinnati native Connie Naber returned from a volunteer trip to Arusha, Tanzania, in 2005. During that trip, Connie witnessed the need for those living with AIDS, especially children. Due to the stigma in the community, no one wanted to care for these children. Having seen the suffering of people caused by the AIDS pandemic, she decided to start a nonprofit organization to help.
Karama now supports projects that will most benefit from support, such as building a hospice and orphanage, and bringing clean water and sustainable gardening to local towns.
A Passionate Cause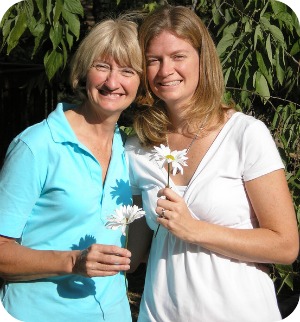 Here's where the personal connection comes in: Karama founder Connie Naber had a cousin, Linda Wimmers, who happened to be the mother of my childhood best friend, Andrea. As a longtime teacher and parent herself, Linda was moved by her cousin's cause to help these kids in Tanzania.
A year before she passed away in 2008, Linda had made arrangements to travel to Tanzania to work with Karama Connection. Linda was never able to make the trip because of her cancer diagnosis. Her daughter, my BFF Andrea Wimmers Talley, took up Linda's cause and has continued supporting Karama Connection.
"My mom had this long skirt that she thought would be a perfect 'Africa skirt' when she was planning to go," Andrea told me. "We buried her in it, under her fancy funeral clothes.
"My cousin Mary Jane and I sat by her when she was dying and told her we would go to the orphanage in Africa one day to carry on her dream of helping the children. This is why I have gotten involved."
I think it's a wonderful way for Andrea to honor her mom's memory. And since Linda was like a mom to me, I want to honor her memory, too.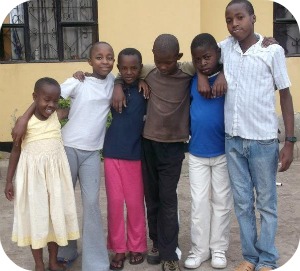 Helping Children in Need
St. Lucia Nursing Home and Orphanage was started by Winfrida Mwashala in Arusha, Tanzania. What started as an adult hospice for those dying of the AIDS virus soon became an orphanage for HIV positive children. Hospice patients came with children and once deceased, the children stayed because they had no other place to live. Can you imagine the heartbreak in such a place?
Children ages 2 to 17 live at the orphanage, where they get good nutrition (very important for HIV patients), medical care and education in caring for themselves as a person living with AIDS.
Karama Connection has provided ongoing support for St. Lucia, including a home for HIV children, staff salaries, a van for transport, van fuel and maintenance, security, a garden for sustainability, chickens for eggs and selling, medical supplies, and other support.
You're Invited to KaramaRama!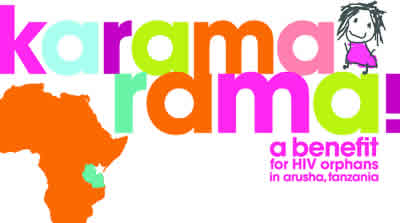 How can you help? Attend KaramaRama!, the annual fundraising event to support HIV orphans in Tanzania.
When: Saturday, February 16, 2013, 7:30 pm – 11:30pm
Where: Mayerson JCC, 8485 Ridge Road, Cincinnati, OH 45236
What: Silent auction, music by Toneyard, hors d'oeuvres, beer and wine
Cost: $50 karama level, $100 rafiki level, $1000 table sponsor (10)
Buy your KaramaRama tickets online.
Or if you just want to donate, any amount will help–and you can contribute online via the Karama website.
When not blogging for Family Friendly Cincinnati, you can find Susan writing at her personal blog,Working Moms Against Guilt.