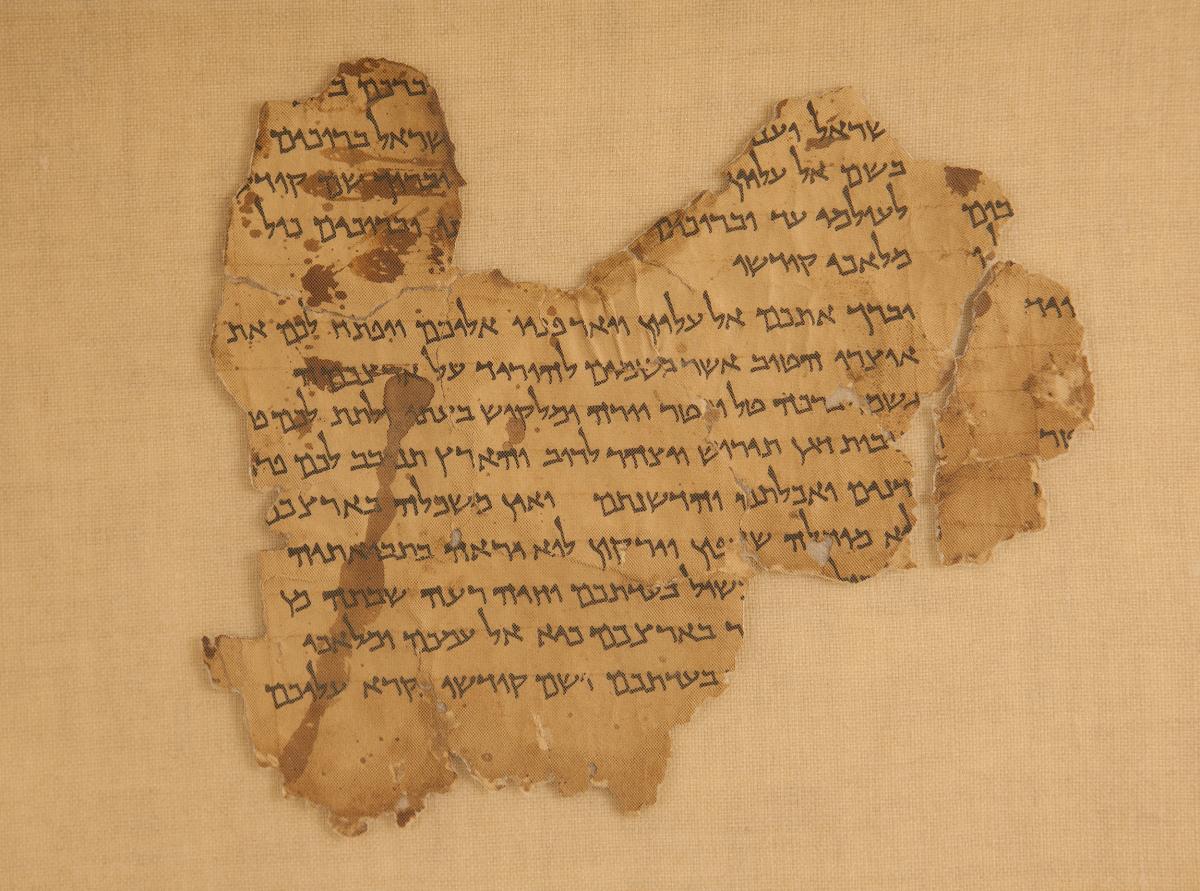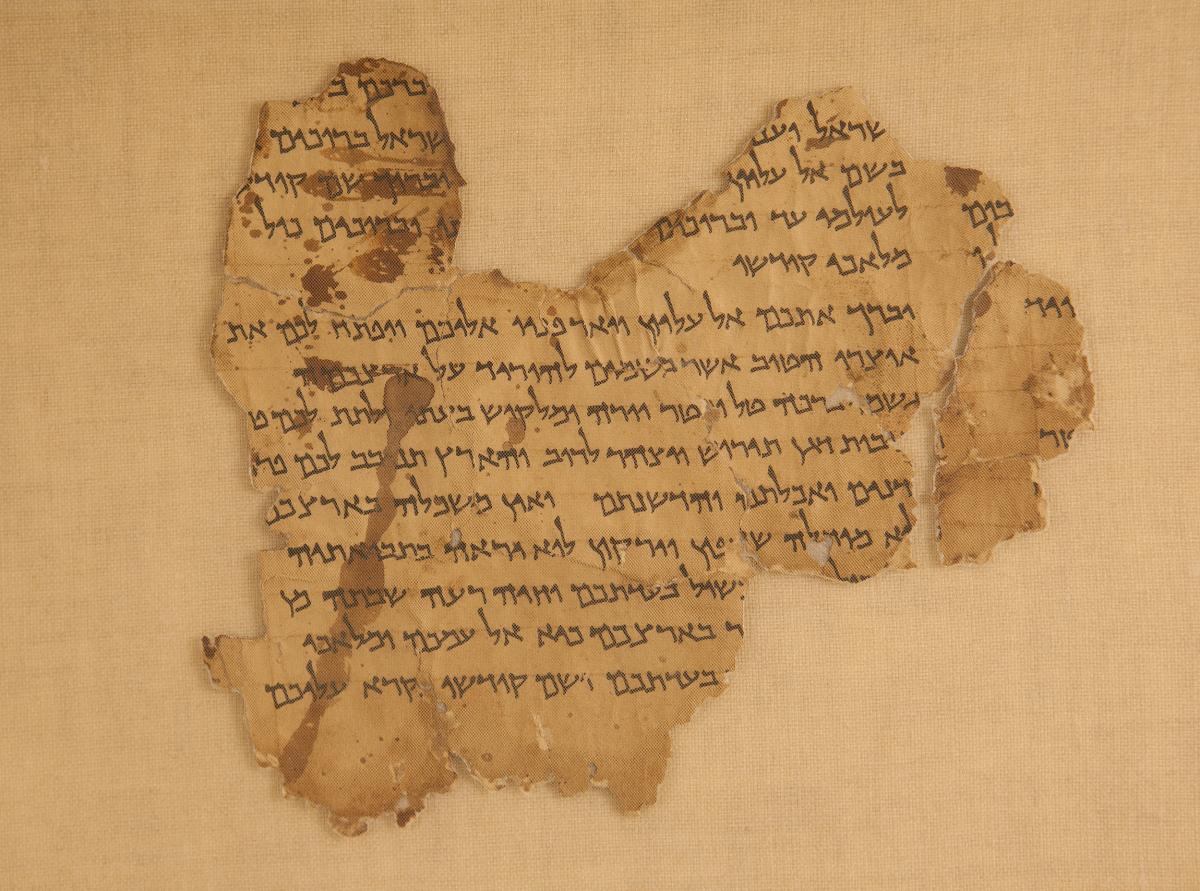 If you know anything about me, then you know that I don't hide behind anything. I tell it like it is. Here goes…..
When Shannan asked if any of the FFC contributors wanted to go and see the Dead Sea Scrolls exhibit at the Cincinnati Museum Center, I raised my hand without any  hesitation. I thought it would be a good afternoon out for me and the kids over our Winter break and we would get to learn something about…….what?……paper? I didn't really know what we were going to see. I think that's ok. Sometimes not having any expectations means you're mind is wide open to the possibilities that exist. Right?
It ended up being an amazing experience. The whole family went as my husband was off work and it was great learning experience for all of us. So what are the Dead Sea Scrolls? Well, only read if you don't mind a spoiler:
1. The exhibit is really called "Dead Sea Scrolls: Life and Faith in Ancient Times.
"In 1947, a shepherd stumbled upon a hidden cave along the shore of the Dead Sea. Concealed inside were ancient scrolls that had not been seen for 2,000 years. After extensive excavation, a total of 972 remarkably preserved scrolls were found, including the earliest Biblical texts ever discovered.
Now known as the Dead Sea Scrolls, they have been called the most significant archaeological find of the last century. …you can witness these ancient handwritten texts of the words that shaped the future of the Western world at our new blockbuster exhibition, Dead Sea Scrolls: Life and Faith in Ancient Times."
2. Plan on this taking a few hours of your time. Entrance is by scheduled times to help with the flow through the exhibit (which is quite large). We were in the exhibit for 2 1/2 hours and we could have stayed longer, but…..
3. Age appropriateness will determine how long you can stay. I have an eight year old son and a 10 year old daughter. My ten year old started to really get into the whole "museum experience" as I call it about a year ago. She no longer wants to rush through a museum like a wildfire. Instead, she now reads all of the posted literature and studies what's she's looking at. I love watching her just be a sponge –soaking up any/all information given to her. On the other hand, my eight year old son, still likes to skim the surface and get on to the next best thing. Don't get me wrong, he said afterwards he really enjoyed the exhibit, he just could have gone through it a lot quicker.
4. Be prepared by the beauty of the exhibit. The first part of the exhibit is mainly a display of artifacts collected from the same region as where the Scrolls were found. The objects are well displayed and lovely to look at:
"Of the more than 500 objects from the Biblical to Byzantine Period in Israel, many objects are from recent archaeological excavations in Jerusalem and have never been publicly exhibited. Objects include remains of religious articles, weapons of war, stone carvings, textiles and beautiful mosaics along with everyday household items such as jewelry and ceramics."
The second part of the exhibit displays the scrolls and additional artifacts. I appreciated how the scrolls were displayed in a huge circular case. It made it easy to navigate around them and to peer closely at these special treasures.
5. It's moving. Well, at least it was for me. These scrolls represent some of the earliest known written parts of the Bible. Enough said.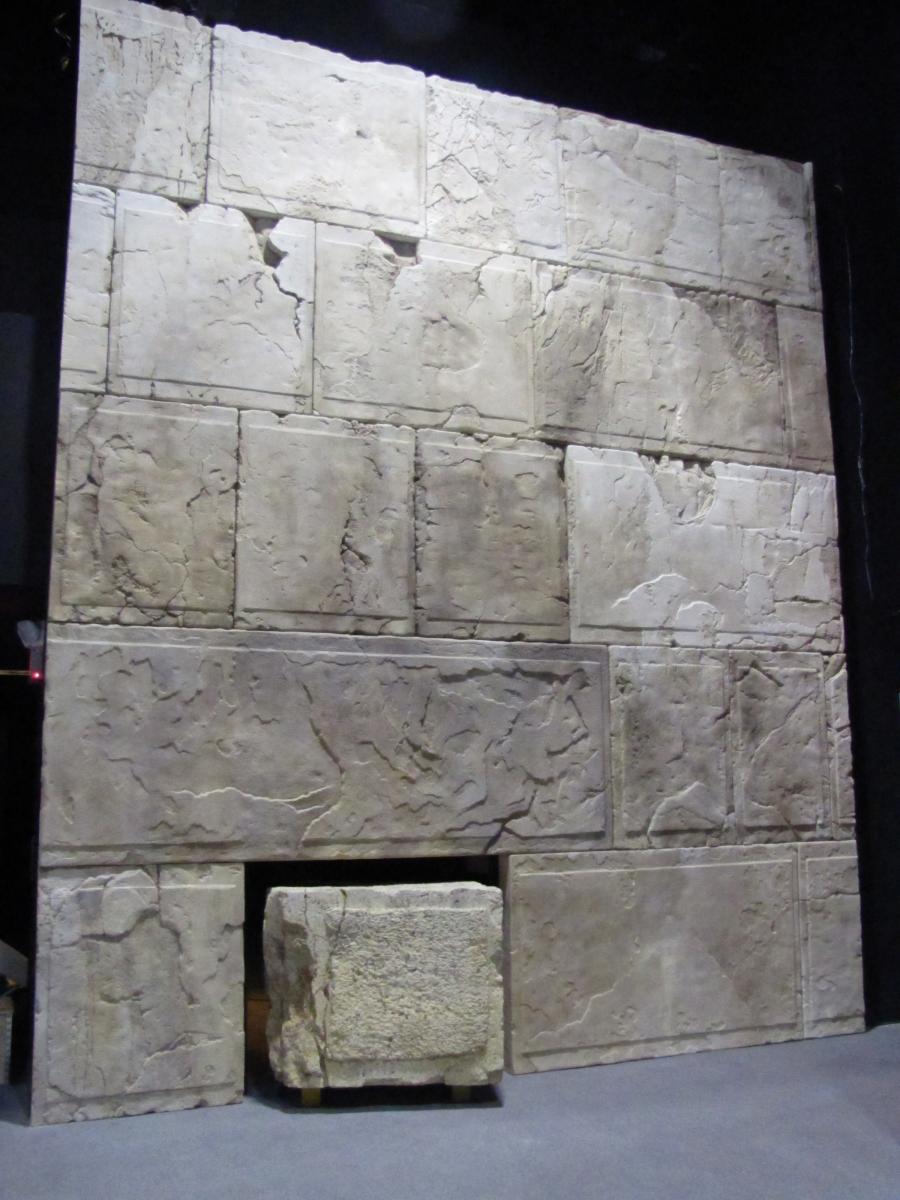 6. You get to touch this rock. I will admit I'm a dork and as such I thought this was one of the most fantastic things ever. To touch what's known as the  Western Wall Stone was beyond amazing to me. I couldn't stop touching it. I'm serious. (So sorry if you were there when I was there.)
"It is believed that this 3-ton stone fell from the southwest corner of the Second temple's outer wall during the Roman fighting in 70 CE. The stone will be part of a cast replicating a section of the Western Wall, and guests will be able to write their own prayers down on paper and insert them into the wall. The prayers will then periodically be sent back to Israel. This is one of the only artifacts in the exhibit visitors will be allowed to touch."
7. The scrolls you see may change. The exhibit runs through April 14. The current scrolls,  including Genesis; Numbers; Samuel and Psalms among others, will be on display through January 23. Beginning the 24th, they will be rotated out and a brand new set will be on display through the end of the exhibit.
I find this fact very interesting: "Because of the fragility of the scrolls, they may only be on display for three months at a time before they must "rest" in complete darkness for one year. The new rotation includes scrolls of Deuteronomy, Psalms, Isaiah Commentary, Book of War, Aramaic Levi, Pseudo-Ezekiel, Apocryphal Lamentations, Papyrus Bar, Community Rule and Leviticus/Numbers."
Important information if you plan to attend:
Hours:  "Beginning Jan. 20, the exhibition is open daily at 10 a.m. Last entry on Monday through Thursday is 5 p.m. Extended hours on Friday and Saturday with the last entry at 8 p.m., and Sunday until 6 p.m. We're also open late (last entry at 8 p.m.) on Ash Wednesday, Feb. 13."
Tickets: There is an additional cost to attend this exhibit – it is not part of your admission to the Museum. Museum Center Member adults: $15/ Member children (ages 3-12): $10 / Non-Member adults: $23/ Non-Member children: $15/ Seniors (ages 60+): $20
For groups of 15 or more, please call the Museum at 513-287-7021 for a special rate of $19 for adults and $10 for children.
You can purchase your tickets at the ticket desk or you can purchase them on-line by clicking this link.
Audio Guide: Little hand held devices (they kind of remind me of a cordless phone) can be purchased for $4.00 ($3 for members and $2 if you're with a group of 15 or more). You can either purchase these right before you enter the exhibit or pick them up at the ticket window before heading downstairs to the exhibit. We purchased two of these and it was good choice. As you walk through the exhibit, you'll come upon some numbers. When you key those numbers into the device, you receive additional information about what you're viewing. These definitely aren't necessary, but can certainly enhance and deepen your understanding and knowledge about the items in the exhibit.
Would I recommend this? Absolutely. I can't stress enough that you will want to plan for ample time to really dive into this fantastic history lesson. In addition, be mindful of bringing younger kids in with you. You know your kids best, so make the decision right for you and your family. My thought is that unless they can enjoy just hanging out and absorbing their environment while not charging through this; I'm not sure how much fun it would be for you, the child or others around you.
I'd like to thank the Museum Center for providing my family with a four pack of tickets along with free parking. What a wonderful treat!
All photo credits go to the Cincinnati Museum Center.
When not blogging for Family Friendly Cincinnati, you can find Karen writing at her personal blog at Little World After All.