As parents, we were heartbroken when we learned of the tragedy that occurred at Sandy Hook Elementary in Newtown, Connecticut.  Our nation has grieved for the young lives lost and for the teachers and administrators who died protecting their students.  We were also left wondering if there is anything we can do to reach out to show our support for the families and the children of Newtown. The Connecticut PTSA  has started "Project Snowflake" and on January 2, Pop Revolution Community Gallery in Mason is hosting a community project called "Snowflakes for Sandy Hook" .  If you stop by the community studio from 6-8 p.m., you can make a snowflake that will be used to decorate their new school.  These snowflakes are going to be placed in the school so that the kids can return to a beautiful winter wonderland.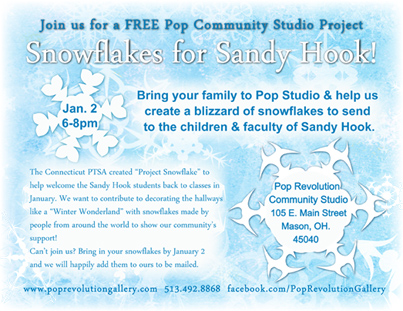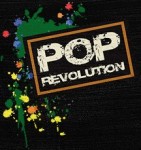 Pop Revolution Community Studio
105 E. Main St.
Mason, Ohio 45040
When not blogging for Family Friendly Cincinnati, you can find Kristin writing on her personal blog, MasonMetu (from me to you).