New Year's Eve – a time to ring out the  old year and celebrate the new. My husband and I love to spend our last night of the year with our kids doing something crazy fun. The definition of "crazy fun" sure has changed in the past 10 years of parenthood, but we're okay with it and wouldn't change a thing. If you're like us and want to have some crazy fun ringing in the new year with your kids, we have some great ideas on how to do just that.
A few of these are actually overnights — dump, run and then have some of your own adult crazy fun.
UPDATE: See FFC's founder, Shannan Boyer on WCPO's The List, talking about kid-friendly New Year's Eve options!  (Please note the Happen Inc event she mentions is now sold out….)
The Ball on the Square — Oakley
Time: 8pm – Midnight
Cost: Free
Kid friendly from 8pm-9pm which includes fireworks too!
Featuring family friendly live entertainers and an early fireworks show and ball drop by Rozzi at 9pm. Lots of refreshments and entertainment options for the little ones as well as mom and dad! After 9pm continues for grown ups with second fireworks display at midnight. More info.
Boonshoft Museum of Discovery – Kids' New Year's Eve — Dayton
Time: 1pm – 4pm
Cost: $25.99 family four pack in advance; $30.99 family four pack, day of the event. $7.99 individual in advance; $9.99 individual, day of the event.  All children must be accompanied by an adult.  All sales final.
"Celebrate the New Year at the Boonshoft Museum with an afternoon of fun and games, contests with prizes and hands-on activities that are sure to get your 2013 off to a great start.Online registration is now available, and is strongly recommended. Makes a great holiday gift for your family!"
Cincinnati Zoo Happy Zoo Year — Avondale
Time: 5pm-9pm
Cost: Included with General Admission — Adult (ages 13-61) $15; Child/Senior (ages 2-12; and 62+) $10
"Ring in the Zoo Year with a bunch of "party animals!"  Kids of all ages are invited to ring in the Zoo Year as the Cincinnati Zoo holds its very own New Year's Eve bash.  New Years activities will include shows of Winter Wonders by Madcap Puppet Theater at 8:30pm, a meet and greet with Father Time and Baby ZOO Year and the Zoo will cap off all celebrations with an EARLY (8:55pm) countdown with fireworks presented by Rozzi Fireworks at the Wings of  Wonder Theatre."
You can purchase tickets on-line here.
Fountain Square New Year's Eve Blast — Downtown
Time: 8pm – 1am
Cost: Free
If you have young kids, you might want to head down early, get some ice skating in, a little dancing and maybe a nice treat and then head out.
"Hosted by Tricia Macke and Ben Swan of Fox19 along with Jay Kruz of Rewind 94.9, the 2012 New Year's Eve Blast will take place on December 31, from 8:00pm to 1:00am on Fountain Square. In addition to a celebrity entertainment line-up including live music, the event features traditional favorites such as all-night free ice skating on the US Bank Ice Rink (courtesy of Strauss Troy), celebrity DJs Ray and Karen Van Zant, a giant block-party dance floor, Rozzi's Famous Fireworks and a holographic holiday light show by Partech Lighting."
Great Wolf Lodge Snowball — Mason
Time: Check-in starts at 4pm, but you can enter the waterpark from 1pm on.
Cost: Included in the cost of your room
"Howl in the New Year at Great Wolf Lodge! We offer activities your pups can't wait to get their paws on! From Magic Shows to Duck Races, a Dance Party to a Balloon Drop, the whole pack is sure to have a ball – a Snowball!"
Activities include: Strolling Magic Show/ Face Painting & Glitter Tattoos/ Crafts / Magic Show/ DJ Dance Party/ Balloon Drop/ Live Music
Check it all out and book your night out on-line.
(There's also a New Year's Eve Buffet which is open to the public and will be held Monday, December 31, 2012 in Loose Moose Cottage™. The breakfast/brunch is from 8:00 a.m. – 11:00 a.m. and the dinner is from 5:00 p.m. – 10:00 p.m. Reservations are not required, but encouraged. Please call 513.459.8885 ext. 754 to make a reservation today.)
Happen, Inc. — Northside (SOLD OUT)
Time: 6pm – 7:30pm
Cost: Free
Free event with food, fun and dancing! No information on their website, but please call them at 513-751-2345 for complete details and to find out if you need to pre-register.
LAZER KRAZE – Erlanger and Deerfield Township
"Monday (New year's eve) they will have a special munchkin madness all you can play laser tag session from 11am-1pm just for kids ages 12 and under – it's $12 per person and everyone is guaranteed at least 3 missions. Then from 8-10pm they will have an all you can play laser tag session for all ages for $15 per person. again, everyone is guaranteed at least 3 missions.
On new year's day they'll open at noon and have 3 missions for $13 all day long or the normal 2 missions for $8 "Two for Tuesday" with the coupon from the Lazer Kraze website. www.lazerkraze.com
Mayerson, JCC — Amberley Village
Time: 7pm – 8am on 1/1/13
Cost: J Member Advantage: $35; $30 for siblings/Public: $45; $40 for siblings
Grades K – 6: "Kids will ring in the New Year at the J with our very own ball drop, noisemakers, and a special "bubbly toast" at midnight! This evening also includes fun in the waterpark, gym, and bounce house, a movie, and a yummy breakfast.
Bring a swim suit, towel, sleeping bag, pillow, pajamas, toothbrush and toothpaste."
Register online by Thursday, December 27. Parents must complete a Medical Authorization Form (for each child) and bring it to the JCC on Dec. 31
Christian RockFest – Cincinnati
Time: 7:30pm
Cost: $15 at the door; $12 in advance
Popular Christian music group Ashes Remain will help ring in the New Year at Christian RockFest at 7:30 p.m. Dec. 31 at Faith Fellowship Church, 6734 Bridgetown Road, Cincinnati, across from Kuliga Park. Doors open at 7 p.m. Also performing: DANYA, Josiah Freebourne, K-Drama, David Lessing & The Great Exchange, and Lamps & Voids. For each canned good donated, receive one chance to win an iPad and other door prizes. Proceeds from the event will benefit Matthew 25: Ministries, one of Greater Cincinnati's biggest humanitarian-aid and disaster-relief organizations (www.m25m.org). Tickets are $15 at the door or $12 in advance at itickets.com or by calling 800-965-9324. More information: goffc.org.
Newport Aquarium — Newport
Time: 3:30pm – 5:30pm
Cost: Included with Admission  — Adult Admission: $23 (Ages 13+)/Child Admission: $15 (Ages 2 – 12)/Children Under the Age of 2 are admitted FREE
"Join Q102 in the theater for our super-cool Kids' New Year's Eve celebration featuring music, dancing and giveaways.  Plus, enjoy a special appearance by Scuba Santa™ who will join in the fun from inside the shark tank for the special countdown at the kid-friendly hour of 5 p.m."
Perfect North Slopes New Year's Eve Celebration — Lawrenceburg
Time: 8pm – 1am
Cost: $35 General Admission/$28 Ages 12 & under/60+
"Ring in the new year at Perfect North Slopes. Ski, snowboard or snow tube until 1:00am. Enjoy party favors and a DJ in the lodge from 8pm-1am. Watch ski instructors and ski patrol glide down the darkened slopes in a torchlight parade. At Midnight, see the beautiful fireworks display sponsored by the Dearborn County Convention and Visitor's Bureau."
The Public Library of Cinti & Hamilton County Harrison Branch — Harrison
Time: 10:30 am
Cost: Free
Celebrate the New Year early with magician Tom Bemmes! (My kids love Mr. Bemmes! He's super great and lots of fun.) Here's information on the Harrison branch.
The Public Library of Cinti & Hamilton County Reading Branch — Reading
Time: 3pm
Cost: Free
"Revel in the old year and ring in the new year at our 2nd annual New Year's Eve Party for children and families. Celebrate with games, prizes, and refreshments!" Here's information on the Reading Branch.
RockQuest New Year's Eve Party — Sharonville
Time: 7pm – 1am
Cost: $45
Includes lots of climbing, games, crafts and other activities.  Advance registration required. You can register by phone (513)733-0123, or in person. Dinner and snacks is included!  Ages 7-13
(We haven't been to this event, but my kids did attend the Winter Camp last December and they thought it was a great deal of fun.)
Roller Skating Rink — Various Locations
As in year's past, I'm sure there will be roller skating rinks around town participating in fun family friendly skate sessions. Unfortunately, none have any information on their websites at this time.  Here's a list you can use to check as it gets closer to the 31st:
Run Jump-n-Play — Mason
Time: 5pm-8pm
Cost: Children $13.95/Children Under 24 months- $6.95/Children not walking – Free with paid sibling/Adults $8.95
Included with price of admission: Pizza, Pasta/Salad/Vegetable, Fruit and Cheese Trays/Chicken Wings/Desserts and more!
"Bounce into 2013 in style at Run Jump-n-Play's New Year's Eve Celebration!  All three giant inflatable arenas will be OPEN for maximum bouncing fun. Bid 2012 adieu on our indoor playground featuring trampolines, swing sets and an indoor basketball court. And don't forget to play a round of Glo Golf—it's electrifying! It's ALL included in the price of admission! Plus, you won't want to miss our annual balloon drop marking the beginning of the new year! (Well, it marks the beginning of the new year in Iceland anyway— promptly at 8:00pm!) Did we mention that food is included? It's the perfect way for the whole family to ring in 2013 together! Glo bowling will be available for a small additional fee. "
There will also be a raffle for 10 punch and year long Swings N Things play passes. Children will receive party favors.
Call to Book 513-701-7529 or click here: BOOK ONLINE
Scheben Branch Boone County Library New Year's Celebration — Union
Time: 11:30am-12:30pm
Cost: Free
A new Year's celebration complete with games, noise makers and snacks. Watch the ball drop at noon. Please register online.
Woodland Mound, Seasongood Pavilion — Anderson
This year's event will be at the beautiful Seasongood Nature Center at Woodland Mound. Adults and children between the ages of 2-12 can register. The cost is $4.00 per person and each family will receive a goody bag.
Scheduled activities will be:
6:00 p.m. – 9:00 p.m. Ongoing crafts, games and activities such as face painting and balloon art!
6:30 p.m. John Louis, On the Edge of Illusion
7:00 p.m. Live Animal Program
7:30 p.m. John Louis, On the Edge of Illusion
8:00 p.m. Live Animal Program
8:30 p.m. Red Cat Jazz Band
9:00 p.m. Sparkling Grape Juice Toast
YMCA Camp Ernst Winter Wonderland Weekend– Burlington
Time: 7pm December 30 –  2pm January 1 (Sunday through Tuesday)
Cost: $115 per person
We offer Winter Wonderland over New Year's Eve. Campers enjoy all the fun of camp packed into just two full days.  All campers and counselors stay in Lakeview Lodge which is heated. Campers participate in camp activities with their cabin group during the day and come back to the lodge for fun evening programs at the end of the day. Campers make s'mores, sing songs, climb the rock wall, play capture the flag, and so much more.  On New Year's Eve the campers stay up to ring in the new year in Camp Ernst style with songs, dancing, sno-kones, cotton candy, popcorn, games, and more!
Either register online or call 859-586-6181.
Rusty Bucket Tavern and Restaurant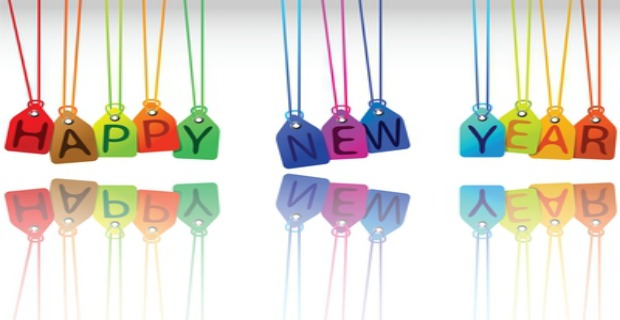 If you know of other family friendly New Year's Eve events, please share them with us in the comments section.
We hope each of you has a wonderful evening spent with family and/or friends. Our wish for each of you is to have a wonderful New Year in 2013!
When not blogging for Family Friendly Cincinnati, you can find Karen writing at her personal blog at Little World After All.