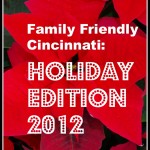 You know it, you love it, it's a tried and true holiday tradition that people of all ages enjoy…… it's the Nutcracker!  We've scoured the web &  local newspapers and enlisted the help of our viewers so that we can bring you a listing of Nutcracker events in Greater Cincinnati.  If you know of a Nutcracker event in your area, please leave a comment so we can keep adding to our list.  Hoping lots of sugar plum fairies make your holiday season a special one!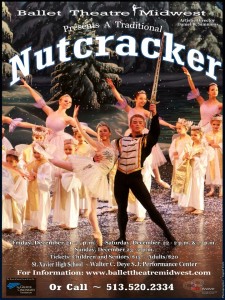 Ballet Theatre Midwest – Dec. 21, 22 & 23 – St. Xavier High School –  Tickets: $15/seniors and children 11 and under and $20/adults. Call 513-520-2334. Visit CinStages.Com for more info.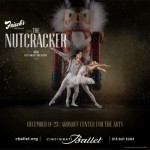 Cincinnati Ballet – When people think of the Nutcracker, the Cincinnati Ballet may be the first thing that pops into their heads.  They do an outstanding Nutcracker every holiday season plus they have other Nutcracker events you can attend.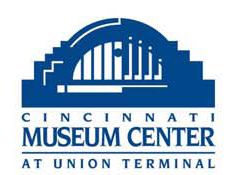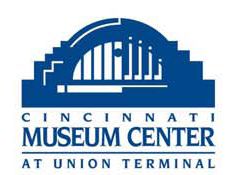 Cincinnati Museum Center – The Otto M. Budig Dance Academy will perform excerpts from the Nutcracker and admission is FREE – Dec. 8 at 2:30 p.m. and Dec. 9 at 4:30 p.m. – Reakirt Auditorium.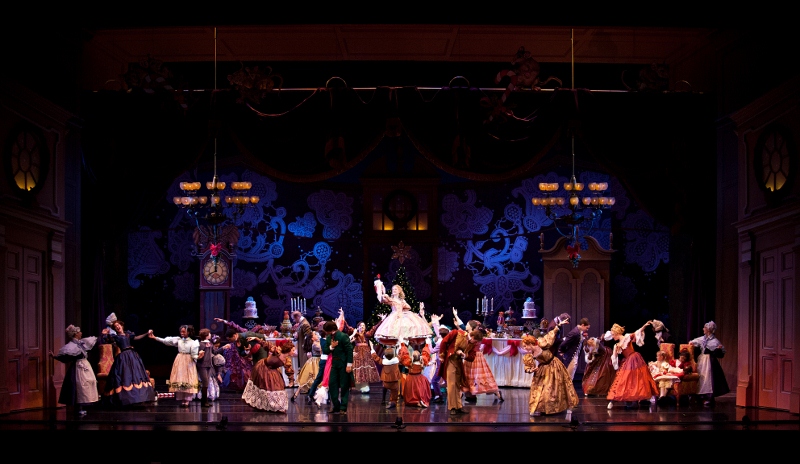 Photo courtesy of the Cincinnati Ballet
College-Conservatory of Music – Duke Ellington's Nutcracker Suite – Sun., Dec. 2 at 7 p.m. – Corbett Auditorium – From CCM's website: "Duke Ellington recorded The Nutcracker Suite for the Columbia label in 1960, featuring jazz interpretations of well-known melodies by Tchaikovsky. As a special Christmas treat, the Musical Theatre dancers join CCM Jazz to transform the Nutcracker Suite's romantic orchestrations into jumpin' jazz melodies." Tickets are $12, $6 for non-UC students and free for UC students.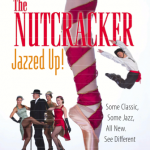 de la Dance Company – The Nutcracker All Jazzed Up – Nov. 30 at  8 p.m. & Dec.  1 at 2 p.m. & 8 p.m.  – Jarson-Kaplan Theater at the Aronoff Center for the Arts – Tickets $30.25.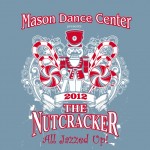 Mason Dance Center – The Nutcracker All Jazzed Up – Dec. 16 at 1 & 4 p.m. – Show is held at the Mason High School Theatre. Tickets go on sale Nov. 30 at the Mason Dance Center or can be purchased the day of the show.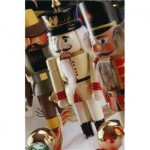 Miami Valley Ballet Theatre– The Nutcracker – Fairfield Community Arts Center – Nov. 30, Dec. 1-2, 7-9 – tickets are $10 for kids ages 10 and under and $15 for 10 and up. Call 867-5348 to purchase tickets.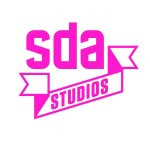 SDA Studios – 11th Annual Nutcracker Ballet – Lakota East High School – Dec. 14-16 – all shows require advance reservations – call (513) 779-0135 for more information. The show features over 170 students & tickets are $12 each (only available through the studio and at the door the day
of the show but if you are planning on attending a matinee get the tickets in advance since these tend to sell out). Sda Studios: 7398 Liberty One Dr., Liberty Twp., 45044.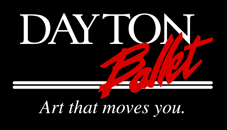 The Dayton Ballet & Dayton Philharmonic Orchestra present The Nutcracker – Dec. 14 – 23 – Schuster Center –  Tickets start at $9.
The School for Creative & Performing Arts – The Nutcracker Holiday Ballet – Dec. 6 – 9 – Corbett Theatre. (My girls got to attend the show last year with their Uncle and they loved it).
When not blogging for Family Friendly Cincinnati, you can find Kristin writing on her personal blog, MasonMetu (from me to you).