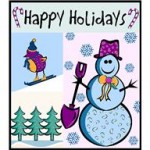 I love the holiday season in Greater Cincinnati.  Every year we enjoy some of our tried and true holiday traditions but we always like to throw a new event into the mix.  There is so much to see and do. With so many festive and fun holiday events, I'm narrowing the focus of this post to holiday happenings north of Cincinnati. Of course, don't forget to check out  Macy's Downtown Dazzle for lots of fun happening in the heart of the Queen City. If you know of a holiday event up north that isn't on our list, please leave a comment so that we can keep on sharing!
Print or bookmark this listing so you don't miss out on any of the holiday fun. Some events even start this weekend (Nov. 16-18)!

Fairfield Township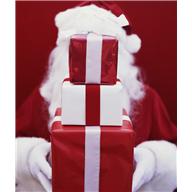 Breakfast with Santa – Bridgewater Falls Shopping Center – Sat., Dec. 1 (Max & Erma's)  & Sat. Dec. 15 (Chili's Grill & Bar) – RSVP to reserve your spot.
Fairfield Twp. Christmas Parade – Bridgewater Falls Shopping Center – Sat., Dec. 8 – 10:30 a.m.
Germania Park: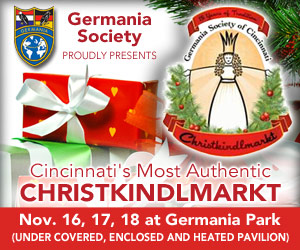 Christkindlmarkt – Get in the holiday spirit and join the Gemania Society of Cincinnati as they host Christkindlmarkt – Nov. 16, 17 & 18.  Admission is only $3 and kids 14 and under are free.  Parking is also free. There will be entertainment, German music, German beer, caroling, petting zoo, German cookies, Lantern Parade, and much more.  Plus on Sat. at 3:30 p.m. and Sun. at 1 p.m., The Frisch Marionette Company will perform Holiday Punch. 3529 West Kemper Road.
Hamilton: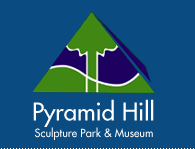 Pyramid Hill Sculpture Park – Holiday Lights on the Hill – Nov. 22  through Jan. 1, 2013.
German Village Christmas Walk – Sun. Dec. 2 – Noon – 5 p.m. – 2nd & 3rd streets.
Hamilton County Park District: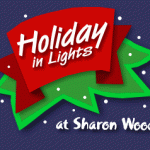 Holiday in Lights & Santaland – Sharon Woods – The Hamilton County Park District puts on a festive drive through holiday light display every year at Sharon Woods. Holiday in Lights runs Nov. 16 through Dec. 31 and is $12/car (get a $2 admission coupon by clicking here). Santaland is FREE and is open from Nov. 23 through Dec. 23.  Get out of the cold and warm up inside the Sharon Centre – kids can get a photo with Santa (photo packages available for purchase), enjoy Mrs. Claus's bakery, play in the indoor play area, and enjoy live entertainment (Dickens Carolers, Holiday Kids Elf Show, Scrooge, Everett Green the Talking Christmas Tree).
Brunch with Santa – Winton Woods – Mill Race Lodge –Sun. Dec. 9 & 16  –  RSVP early to reserve your table – l (513) 825-6467  – 10 a.m. & 12:30 p.m. seating.
Lebanon: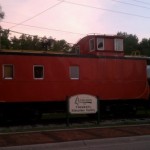 LM&M Railroad – North Pole Express – Nov. 24-25, Dec. 1-2, 8-9, 15-16, 22-23 – Hop aboard the LM&M railroad for a festive holiday train ride. "Visit with Santa and Mrs. Claus, be entertained by Santa's Elves and enjoy a cup of hot chocolate and a holiday cookie" (from LM&M website).
Lebanon Horse Drawn Carriage Parade & Christmas Festival – Sat. Dec. 1, festival starts with a visit from Santa & Mrs. Claus at 10 a.m. and parade times are 1 p.m. & 7 p.m. – enjoy street vendors and live entertainment. FREE!
Glendower Mansion – Opens Sat., Dec. 1 through Dec. 30 on Fridays, Saturday and Sundays from 1 – 5 p.m. – The mansion will be decorated for the holidays. Admission is $8.00 adults, students under 18, $4.00. More info on the Warren County Historical Society website.
American Girl Christmas Tea Party – Sat., Dec. 8 –  Hosted by the Warren County Historical Society – Join American Girl Dolls Marie Grace and Cecile of Old New Orleans to "play games, win prizes, dine on tea, punch, cookies and other holiday goodies". $15.00 with advance RSVP, limited to 30 girls ages 8 -12. 105 S. Broadway. Call (513) 932-1817 to RSVP.
Loveland:
Christmas in Loveland – Sat. Dec. 15 – 4 – 9 p.m. – enjoy horse drawn carriage rides, festive choirs singing, visit with Santa at Loveland Canoe & Kayak, a live nativity and more.
Madeira: Light Up Madeira, Dec 1st., Lots of fun with free carriage rides, holiday music, shopping, food, a bonfire, and so much more. www.shopinmadeira.com/event/light-up-madeira/
Mason/Deerfield Twp.: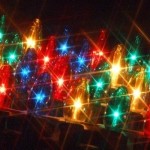 Deerfield Township Annual Tree Lighting – Sat. Nov. 24, 5 – 7  p.m. at the Deerfield Towne Center. Festivities include a petting zoo, arrival of Santa on a firetruck, holiday music an more. FREE.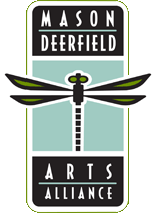 Winter Painting Exhibit  – On display through Dec. 14 at the Mason Community Center – Award winning painting wins $500 & their painting will hang at the Statehouse in Columbus and will be featured on Rep. Peter Beck's holiday card. Hosted by the Mason-Deerfield Arts Alliance.  Art work created by local children from a Winder Wonder workshop will also be on display at  Pop Revoluation Gallery in downtown Mason.
Shop Local – Mason Community Center – Wed., Nov. 28 – 10 a.m. – 5 p.m. –  Get a start on your holiday shopping and meet some great local vendors.
Santa's Workshop- Deerfield Township – Sat. Dec. 1, 10 a.m. & 11:30 a.m. – Open to Deerfield Township residents only. Get your picture with Santa, & make some holiday crafts. FREE with advanced RSVP.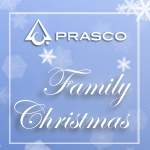 Family Christmas Weekend – Prasco Park – Dec. 7 – 9 – Prasco Park welcomes the community to their holiday celebration. They will have ice skating all three days, and photos with Santa on Saturday night from 5 – 8:30 p.m.. Click here for more information and for skating times.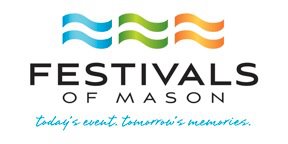 Christmas in Mason – Hosted by Festivals of Mason – Fri., Dec. 7  – This annual nightly festival is filled with holiday cheer. From Festivals of Mason, "Come to the heart of downtown on Friday, December 7th for a traditional and family friendly event celebrating the start of the Christmas season. This charming and festive event on the first Friday in December celebrates the spirit of Christmas and is sure to warm you as you stroll the streets of downtown enjoying the sights, sounds and smells of the holiday season. The festivities begin at 6:00 p.m. with the Christmas Parade featuring the Santa Paws dog parade entries, the Christmas in Mason Pageant winners and, of course, Santa Claus."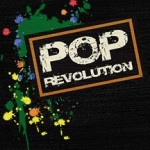 Pop Revolution Gallery– Lots of festive creative fun happening at Pop Revolution Gallery. On Friday, Dec. 7 there will be "Holiday Shop at Pop" – find some great holiday gifts from 5- 7 p.m. Local art vendors will be there and the will have a photo booth.  On Sat. Dec. 8 from 1-3 p.m., join in the family arty party and for $10/project, they will provide all materials, snacks and drinks. You will be creating holiday clay ornaments to give as a gift or to hang on your own tree! RSVP by clicking here.   On Dec. 21, join the family art party and make gingerbread houses – $35/project – RSVP please.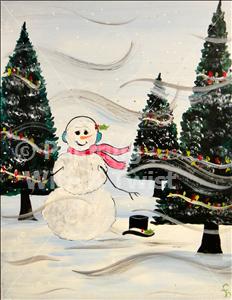 Painting with a Purpose – Painting with a Twist – Sun. Dec. 9 –  50% of proceeds will go to the Mason Food Pantry. RSVP to reserve your spot – $35/person – 2-4 p.m. Photo courtesy of PWAT.
MetroParks of Butler County:

Christmas of Olde at Governor Bebb Pioneer Village – Sat. Nov. 24, 2 – 7  p.m. – "There will period decorations, candlelit cabins, beautiful music, warm fires glowing, luminaries to cheer, children's crafts and warm cider available for purchase" (from MetroParks of Butler County).
Santa's Workshop – Voice of America Lodge – Sun., Dec. 9 – 1 – 4 p.m. – RSVP for this fun event and meet Santa (arrival at 1:30 p.m.), enjoy holiday treats, entertainment, and crafts. $12/13+, $9/4-12 and free for under 4.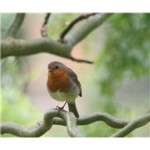 Christmas Bird Count – Chrisholm MetroPark – Sat. Dec. 15, 8 a.m. -11 p.m. – Dress warm and enjoy fellowship with others as you count birds – FREE but registration required on www.yourmetroparks.net or calling 513-867-5835.
Sharonville:
Holiday Craft Emporium – Sat. Nov. 24 – 9 a.m. – 3:30 p.m. – Great place to get some unique and creative holiday gifts this year. Held at the Sharonville Community Center
Waynesville:
The Christmas Ranch – Nov. 23 through Dec. 31 – Christmas lights, wagon rides ($4), Santa's Bakery & Cafe and more. Admission is $15/vehicle.
Christmas in the Village – Nov. 30 – Dec. 1 – Noon – 9 p.m. and Dec. 2 – Noon – 5 p.m. "Shop and dine Waynesville while experiencing the holiday atmosphere!  1300 luminaries, carriage rides, heated entertainment tent, enticing restaurants and SHOPPING GALORE!" (from City of Waynesville).
West Chester:

Olde West Chester Christmas Walk – Sat. Nov. 17 – 2 – 8 p.m. (Book Bums will host Santa from 12:30 – 5 p.m.) – Businesses will host open houses as you walk the streets of Olde West Chester along Cincinnati-Dayton Rd. There will be entertainment, food, raffles, prizes, petting zoo, caroling, pony rides and much more.  At 7:00 p.m. they will have the Christmas Walk/Parade followed by their annual tree lighting.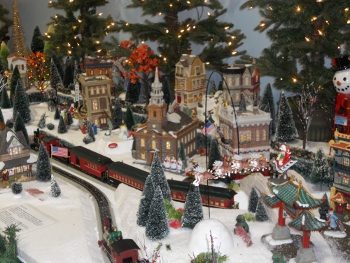 EnterTRAINment Junction – Christmas Journey – Nov. 17 – Dec. 31 (closed on Thanksgiving & Christmas Day). " Take a "Journey to the North Pole", where you can can meet Mrs. Claus and Santa himself. The Junction also offers some beautiful winter train displays that are FREE to the public.
Niederman Family Farm – Christmas Walk – Dates TBD (usually after Thanksgiving) – We visit this every year since it is an amazing holiday light display and biblical journey about the true meaning of Christmas.  Admission is FREE, parking is free and they have free hot chocolate and cookies in their heated barn with free entertainment on the weekends.
Pioneer Christmas – Keehner Park, West Chester – Sun. Dec. 9 – 1- 4 p.m. – Visit with Santa and bring an ornament to hang on the tree. Held at the 1833 Log Cabin in the Clearing – there will also be pioneer fair to enjoy. FREE.
Please double check with venue before heading out since dates/times are subject to change. 
When not blogging for Family Friendly Cincinnati, you can find Kristin writing on her personal blog, MasonMetu (from me to you).