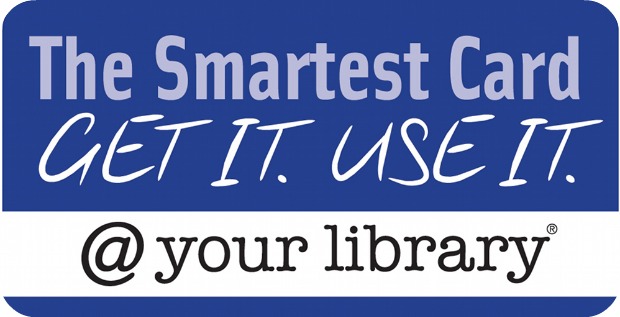 Most of us have a library card in our wallets (and if you don't, you should!). The obvious benefits of a library card–access to all the free books, magazines, DVDs and CDs you could ever want–make it a must-have for many families.
But did you know a library card can also get you these fabulous freebies?
eBooks
Many libraries have transitioned to free downloads of eBooks (for your Kindle, Nook, iPad and Sony Reader) with your library card login. The Ohio eBook Project is a large consortium of Ohio libraries that provides downloadable eBooks, audiobooks, music and video to library patrons. Indiana residents can download digital media here. Kentuckians, get your ebooks here.
Foreign Languages 
In Ohio, public library cardholders get free access to more than 40 foreign language courses and 14 English as a Second Language courses through Mango Languages. It's a web-based system that offers mobile apps, so you can access it anywhere using your library card number. Mango is also available to Kenton County library cardholders, Boone County residents and in some Indiana local library systems.
Internet Access
Cross things off your virtual to-do list for free by popping into a public library and browsing the web on community computers or free wifi. I've used the library as a remote office/working place more than once.
Personal Development
College-bound high school students can brush up on their test-taking skills with free practice exams. Many libraries offer business seminars and workshops from local Human Resources professionals to help people get a head start on their new job hunt or guide college students to find internships and summer jobs.
Meetings and Events
Need a place to host a meeting or workshop? As long as you reserve space in advance, you can use public library meeting rooms for the low, low price of nada. Or on the flipside, you can attend free workshops and events at the library on all sorts of topics.
Librarians on Call
KnowItNow24x7 provides all residents of Ohio with free, live online access to professional librarians who are available 24 hours a day, seven days a week, to answer your
reference questions and to assist you in finding information. Indiana residents can Ask a Librarian their questions via email or live chat (weekdays). In Kentucky, turn to Ask Why KY? 24/7. These services come in handy on some of those tough homework questions!
Children's Programs
We're lucky to have some fantastic local library offerings for kids and teens in the tristate area. Not only do they have tons of books and resources for children, our libraries host fun, educational and interactive programs for kids all year long. In Lawrenceburg, check out LPLD Kids for details. Kenton County residents, see programs for children or Teen Space. In Boone County, the library has programs for kids and teens. Cincinnati/Hamilton County has Kidspace and Teenspace.
So what are you waiting for? Get out those library cards and go nuts!
When not blogging for Family Friendly Cincinnati, you can find Susan writing at her personal blog,Working Moms Against Guilt.