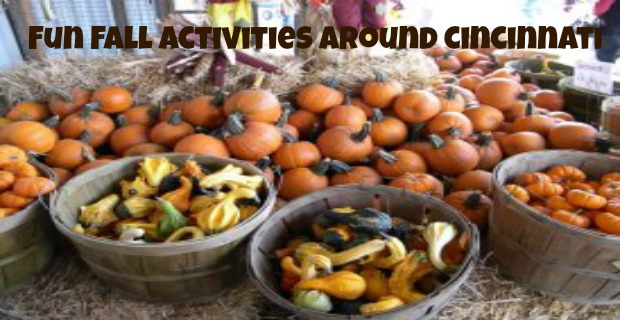 Do you miss Thanksgiving?  No, you haven't really missed it, but it seems like we skip right to Christmas after Halloween.   Neighborhood decorations go from ghosts and goblins to Santa and sparkly lights overnight.  Stores trade trick or treat candy and costumes for Christmas trees and tinsel.  In an effort to help you savor the season and enjoy each and every holiday, Family Friendly Cincinnati has put together a list of Fall/Thanksgiving activities that your family can enjoy.  So, get out your pilgrim shoes and put on your Thanksgiving pants!  It's turkey time!
LIBRARY FUN (Kentucky)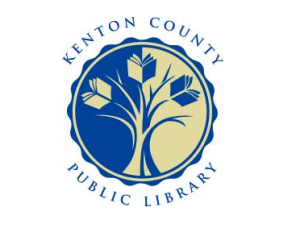 Let your kids grades 6-12 make a Thanksgiving decoration for the door at the Kenton County Erlanger Library's Glittery Thanksgiving Decor  program Wednesday, November 14, 6:30pm-8:00 pm  Supplies provided.
Enjoy Fall colors and paint colorful trees at WedneZANY Fall Reflections at the William E. Durr Branch of the Kenton County library.  This activity is for grades K-6 and is open to the first 25 in attendance.  Registration not required.  4:30pm-5:30pm Wednesday November 14.
Like bowling?  Then you'll surely love turkey bowling at the Erlanger Library!  Ages 6-12 years  Thursday, November 8, 7:00pm-8:00pm.  Join friends for the Annual Turkey Bowl and share stories, snacks, and bowling with turkey!
Do your kids enjoy crafts?  Visit the Erlanger Branch of the Kenton County Library for Wednesday Crafternoons each week for a different story and craft.  This event is for ages 6-12 years Wednesdays 4:00pm-5:00pm November 14: Origami Decorations ,  November 21: Terrific Turkey (shaped!) Treats, and November 28: Let's Have Left-overs!
LIBRARY FUN (Cincinnati)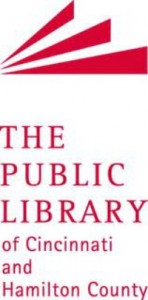 Gobble Gobble Gobble!  Come to the Greenhills library in Hamilton County to hear some Thanksgiving stories and make a craft.  Tuesday, November 13, 2012 6:30pm.
Thanksgiving Craft Night  Make a fun craft and decoration for the Thanksgiving holiday at the North Central branch of the Hamilton Library. Geared for ages 5-12.  Wednesday, November 14, 2012 at 7:00pm.
Come make a craft for Thanksgiving at the Avondale branch of the Cincinnati Library.  Thursday November 15 at 4:00pm.
Enjoy a special Thanksgiving Storytime for preschoolers at the Loveland branch of the Cincinnati Library Monday November 19th at 10:00am.  Ages 3-6.
GET CRAFTY
Visit Michael's Craft store for a Thanksgiving ornament making event.  This is free event while supplies last.  Ages 3 and up.  Call your local store for details.
Celebrate Thanksgiving by making place cards and quill pens for your Thanksgiving table in the Cincinnati Museum Center Rotunda.  Admission: Free/Open to the Public  11:00 am to 2:00pm
Want a cute kid's craft to do at home?  We found this creative Thanksgiving Day table setting at Lowe's website!
FUN AT OUR PARKS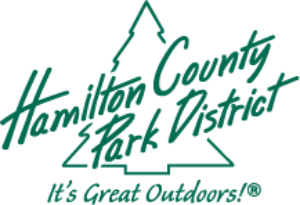 Turkeys in the Garden!  Get the real deal on turkeys.  Meet a live turkey and learn how they live in the woods and fields surrounding Highfield Discovery Garden.  Also learn some Thanksgiving customs.  The first program is offered at 10:45am on Wednesday November 14th in Glenwood Gardens Highfield Discovery Garden  and is offered at various days and times until the Sunday after Thanksgiving.  Please check the Hamilton County Parks calendar for details.
Talkin' Turkeys!  Learn the real story behind North America's largest wild fowl at 2:00pm Saturday, November 17 at Sharon Woods Sharon Centre. For ages eight and up. Free.
Thanksgiving Animals Who were the animals on the first Thanksgiving?  Learn more on Sunday, November 18, at 2:00pm in the Winton Woods Winton Centre .  Bundle up and explore this American holiday in a unique outdoor way. Free.
Stop in any time at the Farbach-Werner Nature Preserve Ellenwood Nature Barn between 10:00am and 3:00pm on Sunday November 18th to make a craft celebrating the season of Thanksgiving and nature's harvest. Free.
Turkeys!  Turkeys are the iconic animal of the Thanksgiving season. Parents and their little ones are invited to join the naturalist for a story all about turkeys on Wednesday, November 14, 11:00am and 1:00pm  at the Sharon Woods Sharon Centre.  Free.
STORY TIME
Thanksgiving Story Time.  Join Barnes and Noble in Kenwood for the yummiest holiday of the year and share what you are thankful for.  Saturday November 17 11:00am.
EXERCISE
And, last, do you want to burn a ton of calories so you can eat all of that delicious pumpkin pie at your Thanksgiving day feast?  Would you like to help lots of local charities?  Then, make sure participate in the 103rd Annual Thanksgiving Day Run in Cincinnati.  You can run or walk this 10k on Thanksgiving day.
Please review websites or call ahead for each of these activities to check registration details or to see if times have changed.  We hope you enjoy your Thanksgiving season and the month of November!
When not blogging for Family Friendly Cincinnati, you can find Michelle writing at her personal blog, I'm Living the Good Life.