Let me just start by being upfront and telling you that I have never been the best saver at the grocery store. This is not to say that I haven't tried over the years, 'cause I have and I do try to shop the in-store sales you find on the shelf tags (that is something, right??), I've just always stunk at strategically preparing for my visit to the store.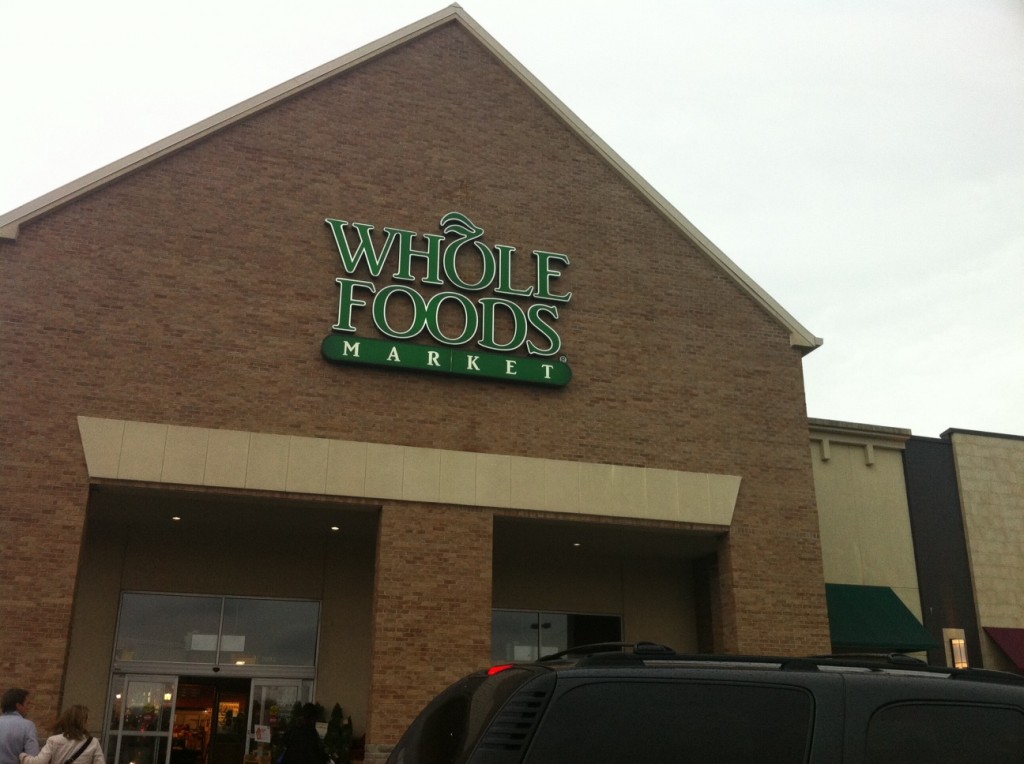 Never one to give up or loose faith, I was intrigued when Whole Foods invited me to participate in it's $100 Meal Plan Challenge. A challenge that would not only have me getting my act together and planning out the meals for my family for a week (which I know I should do…) but that would also teach me how to save money when shopping at Whole Foods for the items I need to prepare those meals. So… they gave me a budget of just $100…. Would I be able to purchase everything I need for that amount? Could I feed my family 3 meals a day on a $100 shopping at Whole Foods? This part interested me the most.  As some of you may recall, about a year ago my family completely changed it's eating habits after meeting with a health coach. With that change came an unfortunate increase in our grocery bill. I can't remember the last time it was less than $100. This would be awesome if I could really make it happen.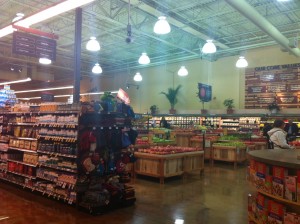 In preparing for this challenge the folks at Whole Foods Cincinnati invited me to come by the store and take a Budget Shopping Tour. This is a free tour that anyone can take, where a member of the staff leads you though the store and teaches you how to shop the deals. They cover everything from purchasing produce and bulk items to tips for working the aisles and even the seafood counter. I found the tour to be extremely helpful, because while I do shop at Whole Foods, typically I just shop there for the items I use when I pack my boys' lunches. I've never shopped there for all of our grocery needs.
During the tour I took a ton of notes which I am going to share here with you.  Stay tuned for updates on my journey, and even more importantly, details on how you can win your own $100 Whole Foods gift card so that you too can try your hand at shopping the deals at Whole Foods!
Shannan's Notes for Shopping at Whole Foods
Get Social – Be sure to "like" your local Whole Foods store on Facebook. My local store shares all sorts of information on specials and promotions the store is running.
Work the Weekly Store Specials – 
On Friday's they have 1 Day Deals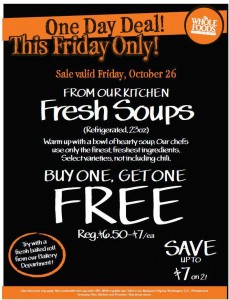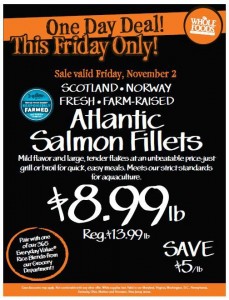 Every Wednesday they have Kids Eat Free on the hot bar from 4-8pm (with adult purchase of course)
Tuesdays they have BOGOs on Whole Foods Pizzas
Hot Deals – Pick up a Hot Deals flyer as you enter the store. The Hot Deals are the week's deepest discounted items and best values. These run Wednesday – Tuesday each week.
The Whole Deal – Pick up a copy of Whole Foods coupon flyer, the Whole Deal, before you shop. It's got meal ideas, but even more importantly it has great in-store coupons in it, you know the kind you wish came in the Sunday paper. You can also find these coupons on the Whole Foods website and print them from home.
Buy in Bulk –  I was able to pick up a pound of quinoa for just $4.39. That's almost $2 less than what I normally would pay.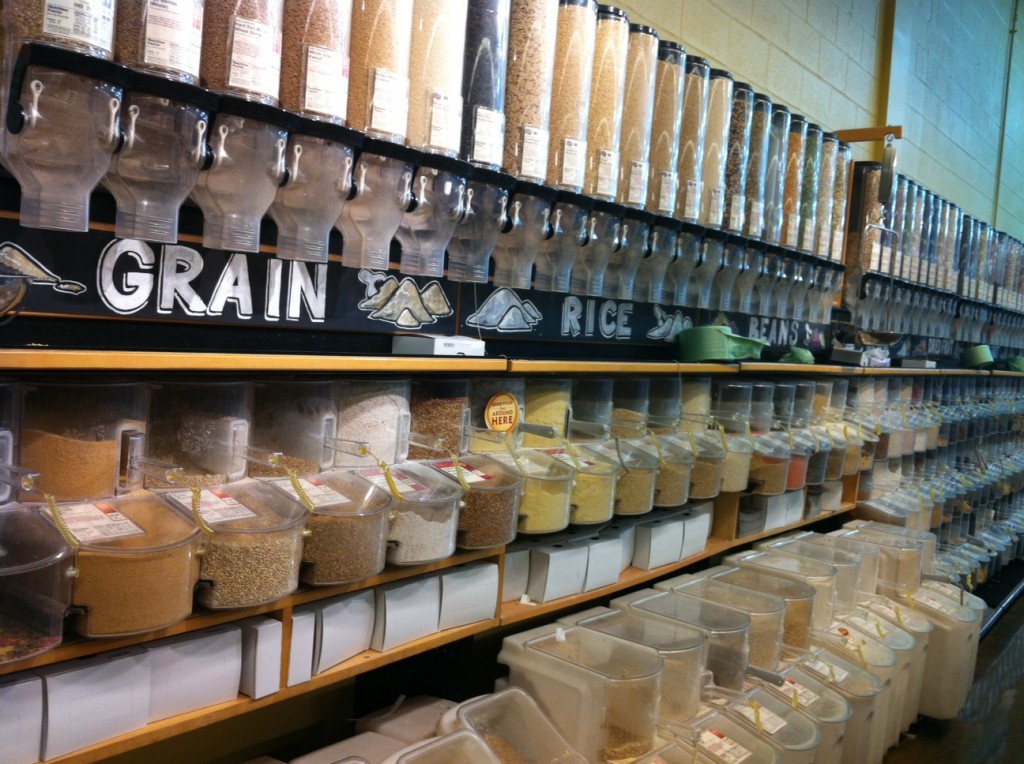 Buy items by the case – If you know you are going to use a lot of something buy it in bulk. Whole Foods offers a 10% discount when you buy by the case.
See the Signs – Check for 'deal' signage throughout the store. Yellow signs for Hot Deals, Blue signs for Everyday Deals and Orange signs for Value Deals. Also, need recipe inspiration? Our Whole Foods has a display at the front of the store with various recipe cards. I picked up two great ones on  my tour – one for spinach salad and one for Brussels sprouts, Mmmmm.
Go Online – Check the Whole Foods website (find your location) and view the weekly sales flyer online before you visit.  Also, take advantage of some of the resources offered on the Whole Foods Website. In preparing to shop I have found some great information on meal planning and even budget friendly recipes.
Bring your own grocery bags – For each bag you use you'll save 10 cents.
Prepare for a quick dinner – Check out the Prepared Food section for great deals on fresh and ready to eat meals such as pasta dishes and more. I picked up a roasted red pepper pasta dish for just $5 that fed both my boys.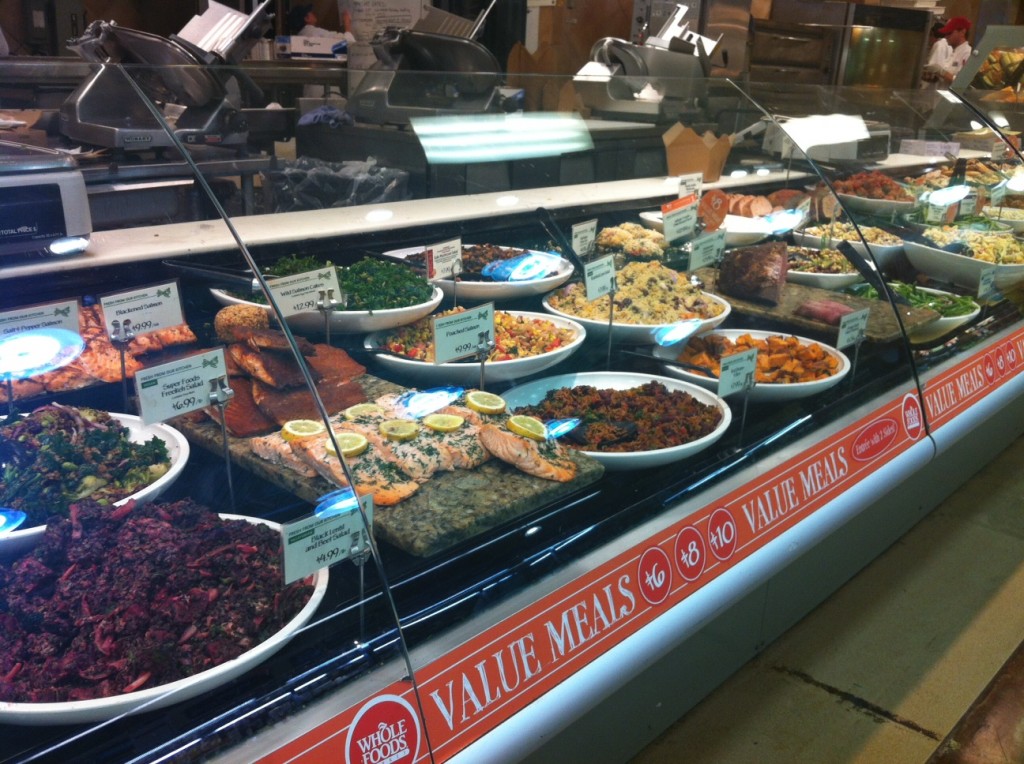 365 Deals – Consider purchasing products that are part of Whole Foods 356 Everyday Value line. These are quality products, at a fraction of the price of some of the name brands in natural/organic. My personal favorite are the 365 cereal bars, always just $1.99! We also eat veggie chips which they have for just $1.99 as well!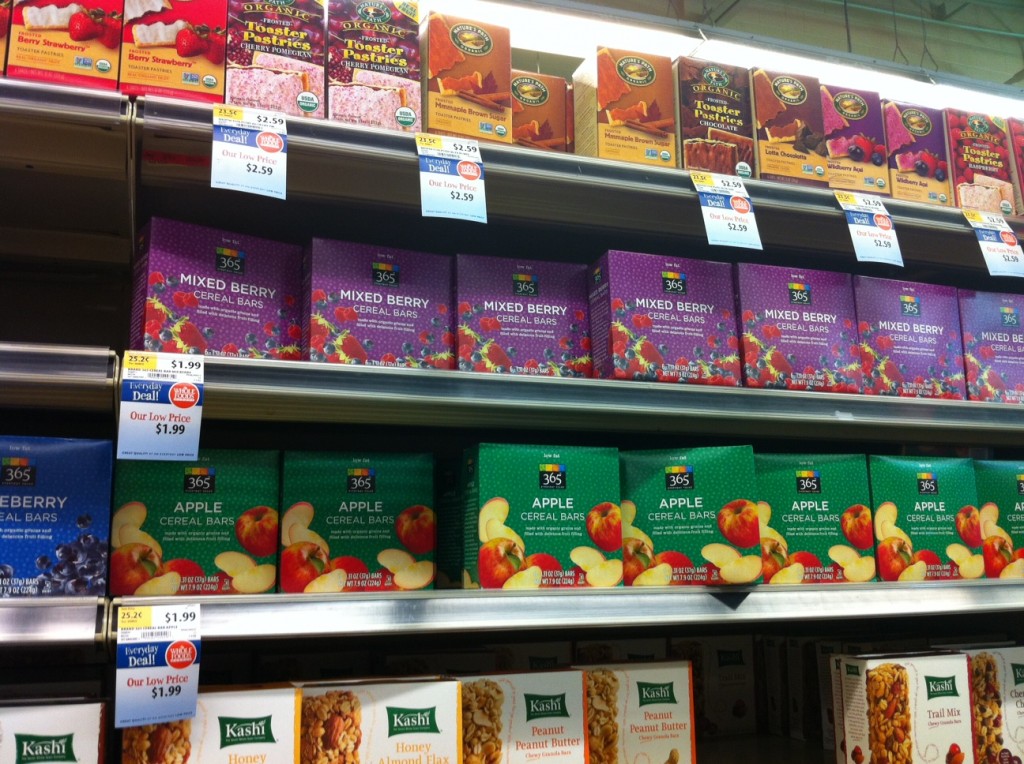 So that's it for now. Stay tuned to see how I do and for details on how you can win a $100 Whole Foods gift card! In the mean time, if you have any grocery shopping tips, please share them below, I could use all the help I can get on becoming a better grocery shopper!
Disclosure: Shannan was invited by Whole Foods to participate in this Whole Foods Menu Plan Challenge. For the Challenge they are providing her with a $100 gift card to do her shopping, a $100 gift card to giveaway on Family Friendly Cincinnati, and a final gift card as a thank you for participating.