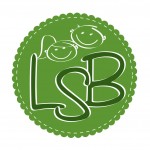 I have never been much of a secondhand shopper — for myself or my kids. While I'm happy to donate our gently used items to Goodwill or Salvation Army, I just don't have the time or patience to dig through their bins or flip through tons of racks for cute, appropriately sized clothing in good condition.
But that old habit died quite easily after I discovered Little Sprouts Boutique in Mason. Everything about this family-owned children's resale clothing store feels like an upscale boutique — except, of course, the prices.
Especially since they recently moved into a new location (6208 Tylersville Road, Mason, Ohio 45040), which doubled the store's previous space. (LSB used to be located across the street from March 2008 until summer 2012.) It's so open, bright, organized, with roomy fitting rooms, tons of great kids clothing, shoes and accessories, and now an entire room devoted to toys, furniture and gift items.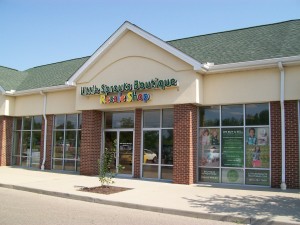 The main reasons I've made LSB my new go-to shopping destination for my kids' clothes:
I can walk in and quickly find a lot of stylish options in my kids' sizes (the store carries clothing for preemies up to size 14). Racks are well marked and organized by size and gender.
The staff are friendly and helpful — they'll let me pile up clothes on the counter so I don't have to haul them around as I shop, and answer any questions with a smile. Definitely has a family-owned vibe.
If I bring my kids with me, LSB has toys to keep them occupied, like a little kitchen, dolls and other fun stuff.
The prices are very reasonable. I can get twice or three times as many items for my money than I would buying new.
Cute hair accessories! I admit to spending much of what I saved on clothes on handmade hair barrettes for Cassie. What can I say? I'm a sucker for that stuff.
Their Love, Serve, Bless ministry provides clothing to local families in need.
Interested in selling your kids' clothes, toys and furniture after they outgrow them? LSB will also buy those from you. I brought in a couple of bags of things earlier this year and got $25 cash (or you can opt for store credit and get 20% more). Whatever they don't want to buy, they'll glad donate to Matthew 25 Ministries if you give them the OK. Pretty easy!
Do you know of other local secondhand gems like Little Sprouts Boutique in the Cincinnati area? Please share them in the comments.
When not blogging for Family Friendly Cincinnati, you can find Susan writing at her personal blog,Working Moms Against Guilt.