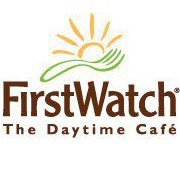 The Giveaway is now closed!  Thank you to everyone who entered!
My kids and I were just discussing ideas for service learning projects that we'd like to do this school year.   We try to do a different project each semester of school but my boys really love baking treats and taking them to The Parish Kitchen in Covington to share with the guests who dine there and we've repeated that particular project at least once a year since they started elementary school.  Being hungry is of course something that neither of my children has ever suffered through, and I am so incredibly thankful for that.  I am grateful for what we have and we share as much as we can, whenever we can.  First Watch is doing the same by participating in Share Our Strength's No Kid Hungry® campaign.
First Watch has partnered with Share Our Strength since 2009 so help raise money to end childhood hunger.   So far they've donated $42,000 towards the No Kid Hungry program but this year they've gone a step further.  In the past they have donated .25 cents from each kid's meal sold over a week period towards the program…this year they have expanded that to an entire year!  For an entire year .25 cents from each kid's meal sold will be donated to Share Our Strength's No Kid Hungry® campaign in an effort to raise $50,000!   What an amazing step towards ending childhood hunger in America!
Here's a little about the program from First Watch:
Award-winning Breakfast, Brunch and Lunch restaurant First Watch today announced a yearlong campaign to raise $50,000 for Share Our Strength's No Kid Hungry® campaign by donating 25 cents from every kids' meal purchased.
The announcement coincides with Share Our Strength's Dine Out for No Kid Hungry™ program, which runs now through Sept. 22. Funds raised by First Watch, together with thousands of restaurants and millions of consumers nationwide, will enable Share Our Strength® to support more than 300 organizations in America, with the goal to end childhood hunger in America by 2015."First Watch is committed to helping Share Our Strength achieve its goal to end childhood hunger in America," said Chris Tomasso, chief marketing officer for First Watch. "With the contributions made from each kids' meal purchased at First Watch, it's empowering to know that just one kid's meal today could mean no child hungry tomorrow."
I don't know about you but I would enjoy the feeling of having made a difference…of making a choice that makes a real impact on the life of another person in this world.   Treating my family to a fabulous meal and getting to teach my kids that there are things you can do, big and small, to make positive changes in the lives of others is a win/win for me.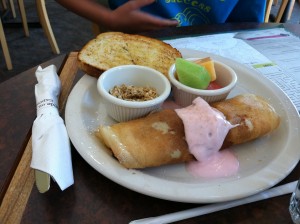 If you haven't been to First Watch yet there's no time like the present!  Head over to Phyllis M.'s post and drool over some tasty photos to get yourself all ready for a wonderful meal…then head to one of First Watch's 7 Greater Cincinnati locations and make a difference in the life of a child!
Want even more incentive to head over to First Watch RIGHT NOW?  You could win a free kid's meal compliments of First Watch and Family Friendly Cincinnati!  Two lucky readers will win 2 free kid's meal cards…and one lucky Twitter entry will also win a free kid's meal!
WIN * WIN * WIN
TWO lucky readers will win (2) Free kid's meal cards-good each for one free kid's meal with adult entree purchase.  As a bonus we will pick ONE lucky Twitter entry to win a bonus Free kid's meal card.  Giveaway open to Tri-State residents ages 18 and up only. Giveaway will run Thursday, Sept. 20-Wednesday, Sept. 26. Two winners will be drawn and will have 24 hours to respond. To enter simply leave a comment on this blog post telling us that you did the following (and please leave a separate comment for each entry):
Check out First Watch on Facebook
Check out Family Friendly Cincinnati on Facebook
Tweet the giveaway: WIN a free kid's meal & help @First_Watch end childhood hunger  w/@famfriendlycin ! #nokidhungry
For more information on the Share Our Strength's No Kid Hungry® campaign visit their website.  You can get menu information and much more at First Watch's website or on their Facebook page.  You can also follow No Kid Hungry and First Watch on Twitter.
disclosure: Free kid's meal cards and a voucher for dining were provided by First Watch to facilitate this giveaway.