Family Friendly Cincinnati is thrilled to welcome bloggers from near and far to the Queen City.  
The Bloggy Conference, "Own Your Own Dreams", presented by BloggyMoms is coming to Cincinnati Sept. 27-29. The Bloggy Conference is open to everyone and there are so many knowledgeable and social media savvy speakers that this conference is sure to appeal to  many. The conference starts off with keynote speaker, Phil Hollows, the CEO & Founder of FeedBlitz.  One of our own local bloggers, Andrea Deckard, from the Savings Lifestyle will also be one of the featured speakers talking about "Turning a Blog into a Business".   There are many other speakers ready to share their expertise with you too. Click here for registration information.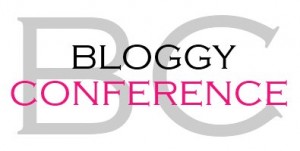 We wanted to share some fun things to do for the attendees while they are here.  Even though FFC is known for finding family-friendly things to do, we also wanted to highlight things to do for our fellow bloggers since 1) they may be overjoyed that they are attending the conference sans kids and 2) they might actually get some free time to socialize with other adults.  When opportunity knocks, you really do need to answer.  So, here's our top picks for grown ups to see/do while in Cincinnati: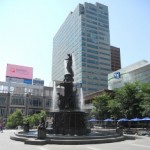 Fountain Square – Fountain Square is the heart of Cincinnati.  Take a moment to sit outside at one of the patio tables and enjoy the Tyler Davidson Fountain while also getting  one of Cincinnati's best treats, a Graeter's ice cream cone (shhhh, we won't tell your kids). If you'd really like to see all of Cincinnati, then head up to the Carew Tower to enjoy a 365 view of the City (only $2 for adults).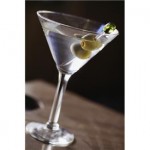 Happy Hour – who doesn't love a cocktail and a deal?  One of the best places for Happy Hour is The Cricket Lounge in the famous Cincinnatian Hotel.  You'll not only get to enjoy Happy Hour every day (even on Friday & Saturday) from 4-7 pm but you'll be able to say you visited one of the oldest hotels in Cincinnati. Plus since it's located in the heart of downtown, attendees can easily walk there. If you are craving a burger, this is the place to get one. Palomino also has a great happy hour offered "all day every day" and if you get a table by the window, you'll get a view of Fountain Square. Or if you want to see some gorgeous art deco then head over to The Bar at Palm Court  in the Omni Netherlands Hotel (happy hour is M-F from 4-7pm with half priced appetizers). Downtown Cincinnati has put together a listing of all the happy hours offered too.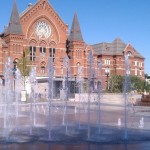 The Gateway District – Over-the-Rhine – Take the time to see one of Cincinnati's oldest neighborhoods and enjoy all the revitalization that beckons visitors to the area.  From the delicious dining choices – Lavomatic Cafe, Senate, A Tavola Tratorria, Nicola's, Taste of Belgium – to the arts – Know Theatre , Ensemble Theatre, Music Hall – to parks and recreation – Washington Park, Segway of Cincinnati Tours, Queen City Underground Tours, there is so much to see and do. Plus, you don't want to miss historic Findlay Market ( Skirtz & Johnston is one of my favorite places for lunch).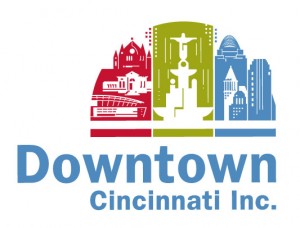 Night life – If you are in the mood for some jazz, head to the Blue Wisp Jazz club at 700 Race St. where they have jazz seven nights a week. Downtown Cincinnati is another great resource that showcases all that downtown Cincinnati has to offer. You can even get a free downtown guide to help you in your planning.  Cincinnati has plenty of  local bars to enjoy and DC has you covered on where to go.
Newport on the Levee – Want to see what life is like on the other side of the river?  Head over to Newport on the Levee where you can see live music at Jefferson Hall, enjoy delicious dining, see a movie, get an ice cream, visit a bookstore, challenge your friends to a round of bowling at Star Lanes on the Levee, or catch a comedy show at the Funny Bone. On Sept. 27, there will even be a free concert from 6:30-9:30 in the plaza area by the Newport Aquarium. Plus you can take the Southbank Shuttle Trolley for only $1 and not have to worry about parking.  The shuttle will pick you up in downtown Cincinnati and take you to/from Newport on the Levee.  Click here for hours of operation.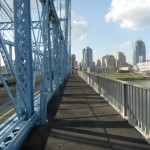 The Banks – Newly constructed, this area of Cincinnati is located close to the Ohio River. It's nestled between the Great American Ball Park, home of the Cincinnati Red's (home game at 12:05pm on Sept. 27) and Paul Brown Stadium. There are plenty of dining choices such as Crave, Holy Grail, Toby Keith's Bar & Grill, Moerlein Lager House.  Plus you can enjoy Smale Riverfront Park or take a walk across The Roebling Bridge and visit Covington, KY.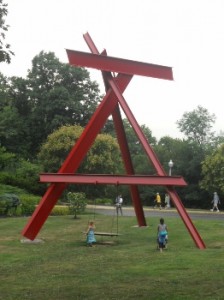 Art/Museums/Theatre – Cincinnati is no stranger to the arts and cultural enrichment.  Visit Union Terminal and see Cincinnati Museum Center.  You can even take a free 45 mintue tour on the weekends with Cincinnati Heritage Tours and get a behind the scenes tour of the rotunda and more. Other museums to see are the Contemporary Arts Center, National Underground Railroad Freedom Center and the Cincinnati Art Museum. Cincinnati is also home to the Aronoff Center for the Arts, and Cincinnati Shakespeare Company ("To Kill a Mockingbird is the current show through Sept. 30, 2012).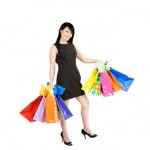 Shopping – If shopping is more your style, then head  I-71 North to one of the premier malls and enjoy the Kenwood Towne Center.  Anchor stores include Macy's, Dillard's and Nordstrom's. Click here for a directory of stores. There are also some fun dining options including The Cheesecake Factory, Magianno's Little Italy, & Aroma Sushi. If outdoor shopping is more your style, Rookwood Commons in the Hyde Park area has plenty of shopping to keep you happy.
When not blogging for Family Friendly Cincinnati, you can find Kristin writing on her personal blog, MasonMetu (from me to you).