We look forward to attending the Mason Arts Festival every year.  It's a wonderful community event not only for local residents but  it's also a great way to welcome art lovers from our surrounding neighbors and beyond.  The Mason Arts Festival has shared that this year they will have:
Over 100 local and regional fine artists to enjoy
Inside City Gallery featuring over 50 works of art
Performing Arts throughout the day
Kids art activities – FREE!
Held on the grounds of the Mason Municipal Center on Sunday, Sept. 16 from 11am-5pm, the event is family, stroller and dog friendly. There will also be food vendors, and entertainment. Rain or shine, the Mason Arts Festival is an event not to be missed.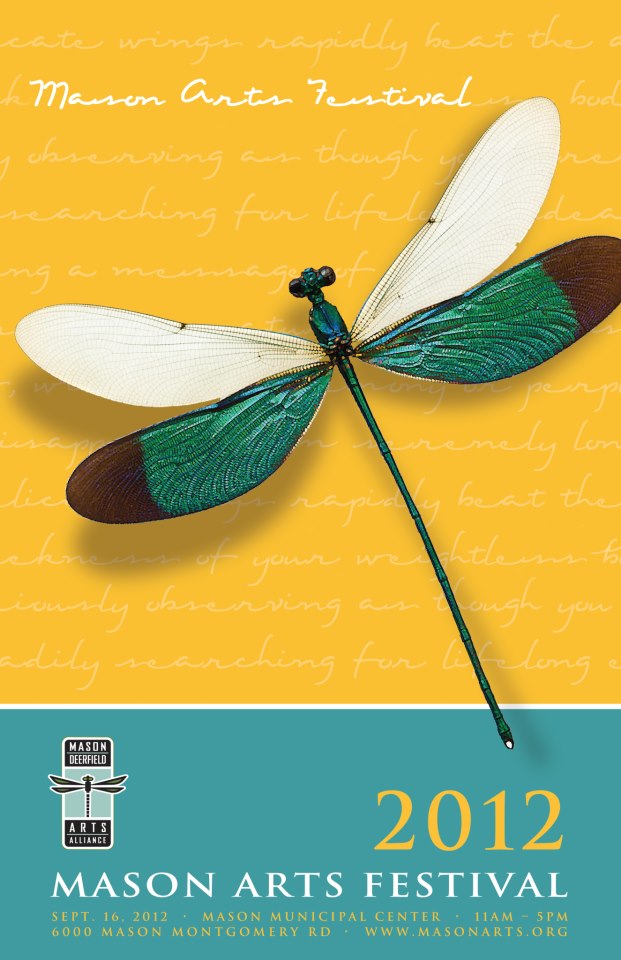 Festival poster designed by Bonnie Collins Design (Mom of Maya featured below)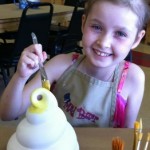 This year, the Mason-Deerfield Arts Alliance is helping to raise money for The Dragonfly Foundation.  The Dragonfly Foundation "brings comfort and joy to kids and young adults with cancer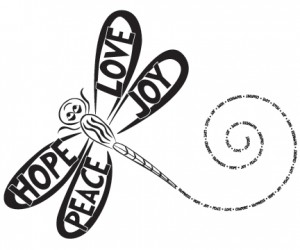 or a blood-based illness. We bring smile-worthy distractions to families during treatment and beyond."  The MDAA will have t-shirts available for sale designed by the budding artist from Boo Boo Kitty Productions, and young cancer patient, Maya Collins.  Half of all proceeds from the t-shirt sales  will go to The Dragonfly Foundation (t-shirts are $12 and $6 from every shirt sale will go to TDF).
Maya recently underwent her second bone marrow transplant and is now home recovering and we are so happy to report that she is now cancer free.  She still has a long road ahead of her, but one of the organizations that has been instrumental in bringing joy to her and countless other children while she was in the hospital is The Dragonfly Foundation. You may have recently seen The Dragonfly Foundation featured on the front page of this Sunday's Cincinnati Enquirer (9/9/2012)  highlighting some adorable Dragonflies.  Plus, did you know that their new spokesperson is loveable Cincinnati icon, Marty Brennaman? Go Marty!
WIN A 4-PACK OF TICKETS!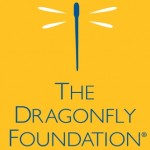 We will draw one winner at random from all entries on this post to win a family four pack of Maya's Dragonfly t-shirt. T-shirts will be available for pick up at the Mason Arts Festival.

Entering is easy, simply answer question number 1 below; additional questions are bonus entries. Leave a separate comment for each one you complete. A total of four entries is possible. One winner will be drawn at random. Giveaway open to Tri-State residents ages 18 and up. Giveaway will close Friday, Sept. 14 at 8pm. Winner will have 24 hours to respond.
1) Who is your favorite local artist or what is your favorite art venue in Greater Cincinnati?
2) Subscribe to FFC's eNewsletter
3) Check out the FFC Facebook page.
4) On Facebook, visit one of these pages and post a comment about the upcoming Mason Arts Festival: Mason-Deerfield Arts Alliance, The Dragonfly Foundation or Boo Boo Kitty Productions.
This great video by the Mason-Deerfield Arts Alliance showcases all the fun you can have at the Mason Arts Festival:

Congatulations to Amy  on winning.
Disclosure:  I am dear friends of  the Collins family and love to share any events that support The Dragonfly Foundation for all that they have done to support local children and young adults with cancer and blood diseases. The MDAA has provided FFC with the t-shirt giveaway to help spread the word about this family-friendly event. Hope to see you there.

When not blogging for Family Friendly Cincinnati, you can find Kristin writing on her personal blog, MasonMetu (from me to you).