{Contest Closed – Congratulations go out to FFC reader, Kate. Check your email Kate. Thanks to everyone who entered.}
ANNIE has got to be one of my favorite musicals from my childhood. I grew up in the country, so didn't have the chance to see it performed on stage, but I must have seen the film version (who doesn't love Carol Burnett, even when she plays the villain!) at least 100 times.  And call me crazy, but while most of you probably go straight to singing, "The Sun Will Come Out Tomorrow," in my head, I instantly hear Annie singing my favorite song, "It's a Hard Knock Life."
With all this said, we are thrilled to share that
Beechmont Players
will be performing ANNIE August 2 – 11 at the
Anderson Center.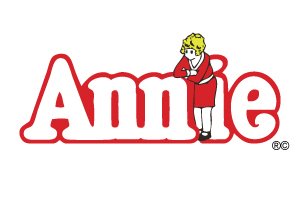 About ANNIE
"Annie" is a spunky Depression-era orphan determined to find her parents, who abandoned her years ago on the doorstep of a New York City Orphanage run by the cruel, embittered Miss Hannigan. In adventure after fun-filled adventure, Annie foils Miss Hannigan's evil machinations, befriends President Franklin Delano Roosevelt and finds a new family and home in billionaire Oliver Warbucks, his personal secretary Grace Farrell and a loveable mutt named Sandy.
If you are like us and can't to wait to  share ANNIE with your own children, be sure to head over to www.beechmontplayers.org to purchase tickets. Cost is $15 general admission, $12 students and seniors. Oh, and you better hurry. The Sunday, August 5th performance is already sold out!
Performance dates and times:
8 p.m. Thursday, August 2, 2012 | 8 p.m. Friday, August 3, 2012
8 p.m. Saturday, August 4, 2012 | 3 p.m. Sunday, August 5, 2012 – SOLD OUT
8 p.m. Thursday, August 9, 2012 | 8 p.m. Friday, August 10, 2012
3 p.m. Saturday, August 11, 2012 | 8 p.m. Saturday, August 11, 2012
WIN TICKETS | WIN TICKETS
The kind folks at Beechmont Players have given us a family 4-pack of tickets to a performance of ANNIE to giveaway to one lucky FFC reader!  Winner will have their choice of performance dates. Entering is easy, simply answer question number 1 below, additional questions are bonus entries. Leave a separate comment for each one you complete. A total of four entries are possible. Winner will be drawn at random. Giveaway open to Tri-State residents ages 18 and up only. Giveaway will close Sunday, July 30th at 8pm. Winners will have 24 hours to respond.
1) We told you ours, now you tell us yours. What's your favorite song from ANNIE?
2) Subscribe to FFC's eNewsletter (top right)
3) Check out the FFC Facebook page & Beechmont Players on Facebook
That's it. It's that easy. Good luck everyone!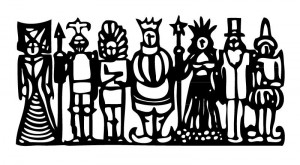 Beechmont Players, Inc. is the community theatre group serving the eastern section of Greater Cincinnati beyond the Little Miami River. The 100+ members of this non-profit Ohio corporation donate their time and talents to bring live theatre to the nearly 200,000 residents of the area and they perform at The Anderson Center.
Disclosure: The 4-pack of tickets to ANNIE is being provided by Beechmont Players.