As a busy mom of 4 children, I certainly know what it's like to be on the go!  There was a time in my life where I could just pick up and take off.  Running to the grocery store or grabbing a bite to eat involved the simple act of picking up the keys and heading out the door.  Moms, you remember those days, don't you?  Well that was a long time ago! Now the act of leaving of my house with 4 kids – all dressed appropriately, diapers changed, bags packed, boo-boos kissed, sibling fights halted – is a miraculous feat I am suppose to accomplish several times a week or in a day!
Sometimes, we just need help or a small break.  Finding a trusted babysitter can be a challenge or lining up schedules with family or friends to care for your little ones when "life happens" may leave you feeling guilty or a bit frazzled.  Date night…what is that? If it has been a while since you and your significant other have enjoyed a quiet, peaceful meal (yes, they still exist), you need to get out and now you can! Whatever curve ball life throws at you, Skidaddles is on your team!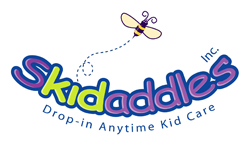 Skidaddles offers convenient and reliable child care that is available without reservation. Drop-in days, evenings, and weekends – whenever you need it!  So if you need care for just a few hours or all day, part-time, or full-time with flexibility, you must check them out! Skidaddles' staff is professional, courteous, trained, and well qualified to care for your children.  You can feel confident knowing the little ones are having fun and learning while you run errands, work, keep appointments, shop, enjoy an evening out, or just relax!
Services and Locations: Their wide range of services and activities are designed to meet the demanding flexibility your schedule needs.  Services include: Drop-In Anytime Care, Flexible Full Time Care, Enrichment Activities, Preschool, Before and After School Care, Date Night Specials and Birthday Parties!  Skidaddles has two locations in our area: Florence, KY and Mason, OH.
Skidaddles – Florence
8660 Bankers Street
Florence, KY 41042
(859) 647-PLAY (7529)
[email protected]
Conveniently located at the corner of Houston Road and Highway 18 in the same building as Miyoshi Japanese Restaurant. 

 Skidaddles – Mason
5939 Deerfield Blvd., Suite 104
Mason, Ohio 45040
(513) 204-3482
[email protected]
Located in the heart of Mason at the Villages of Deerfield Towne Center just behind Whole Foods in Mason. 
Hours of Operation:


Monday – Thursday – 6:30am – 9:00pm




Friday – 6:30am – 11:00pm




Saturday – 10:00am – 11:00pm




Sunday – Open for Special Events and




Birt

hday Parties!*Accepting children starting at 12 months of age
 Hours of Operation:


Monday – Thursday – 6:30am – 9:00pm




Friday – 6:30am – Midnight




Saturday – 10:00am – Midnight




Sunday –

Open for Special Events and
Birthday Parties!*Accepting children starting at 18 months of age

Enrichment Programs: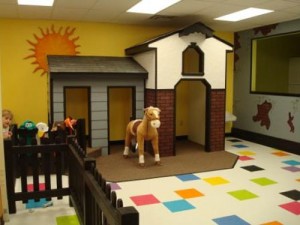 Introducing children to new things encourages their curiosity and opens many doors of learning. Included in their hourly rate are a wide variety of activities to make your child's experience at Skidaddles a ton of FUN! They offer classes like Magical Music, Foreign Language, Tumbling, Sign Language, Cooking with Nana, Drama* Rama, Movin' and Grovin', Artsy Fartsy and Math Squared!!

Skidaddles Store – They will soon be offering Skidaddles merchandise and attire.  Click on their Facebook page today for a sneak peak.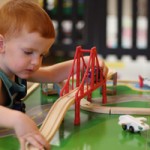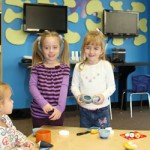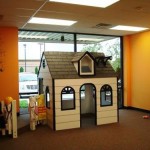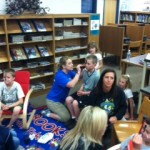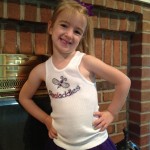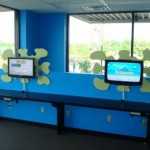 My two boys, Ben (4yrs old) and Charlie (almost 3yrs old) absolutely LOVE going to Skidaddles!  In fact at my house, it is kindly referred to as the "Play Place".  I can't begin to tell how much relief they have provided me as a busy mom to help care for my children when I need to go to doctor appointments, run errands, relax during a hair appointment, or have a long overdue date night with my husband.  All available at a moments notice!  Whether your needs may be part-time or full-time day care, flexible drop-in hours (like mine), before & after school care or want to give your child a new experience at their upcoming summer camp….you really should contact Skidaddles today at either their Florence or Mason location and take a tour!
Are you currently a Skidaddles fan? Refer a friend!!
What's the easiest way to earn free hours at Skidaddles? Refer a friend! Tell a friend about Skidaddles and they will put a credit on your account for your next visit. There's no limit to the amount of credits you can receive! Spread the word!
Here's how it works:
Tell a friend about Skidaddles – e-mail them, share Skidaddles on your facebook page, send them an e-mail, etc.
When your friend registers, tell them to add your name to the bottom of the registration form
You will receive 2 free hours on your account. They will notify you when you receive your credit.
Your friend receives a reward as well – $10 off registration!
 So relax, buzz about your schedule and let  Skidaddles do the rest!