The hop-pity hop hop is happening this weekend and there is plenty to do to get your Peter Cottontail on.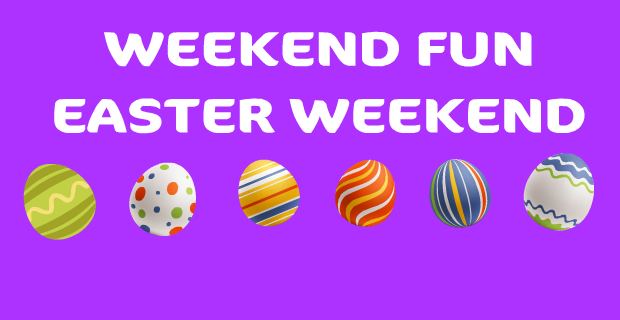 If you are still in need of a hunt or two, Kristin's jam-packed list from earlier this month has plenty of options for Saturday!
Read all about Dragonfly Foundation's Touch-A-Truck here. It's happening Friday and Saturday for an amazing cause.
The blue manatee opens its doors for Thane Maynard from the Cincinnati Zoo on Saturday at 11:30am.  While you're there, ask them about their Cool Customer Cards and how you can get one!
Our friends at Brazee Street Studios have a options to spark your creativity on Saturday:
10am-1pm April's Family Open House kicks off – this month's theme is LEAVES. For $10, any child ages 3-18 may create two leaves- one to keep and one to put in their 2nd Annual SOG Kids Gallery Show this summer!
1:30pm – the SOG Kids Gallery will become infested with BUGS!  Children are invited to come and make as many creepy crawlers as they can in the hour. They will get to keep one and the remaining creatures will be added to the SOG Kids Gallery Show this summer.
The weather might be a little chilly, but the sun is expected all weekend, so head to any one of the many Hamilton County Parks programs for some special time with nature:
Eggsellent will showcase an array of real eggs even the Easter Bunny would be envious of. Glenwood Gardens; various times

throughout the weekend.

The Nature of Spring, a walk through the lovely trails at Farbach-Werner Nature Preserve happens

Saturday

at 11am. That is one of my favorite parks, if you've never been, treat yourself Saturday!
Go

Pond Hopping

at Woodland Mound to get upclose and personal with those creek critters. Dress for wet and muddy conditions.

Saturday

2pm
Visit their site for more options throughout town!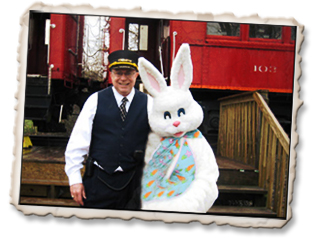 The Lebanon Mason Monroe Railroad will host their last Easter Bunny Express runs for the year on Friday and Saturday.  Visit their site for complete details and to purchase tickets.
The Cincinnati Zoo's Easter Celebration happens on Saturday (10am to 2pm)and if you've never seen a gorilla with an Easter basket, you're just not living people.  There is fun scheduled throughout the day at various animal locations.  Visit their site for full details.
Are you an expecting mom or know someone who is? Boutique 280 will host a Baby Prep Day on Saturday at 10:30am where you'll:
Learn how three little numbers will help you to know when "it's time" to go to the hospital, how to stock your hospital bag with all the essentials, and gain tips one breastfeeding in the immediate postpartum too. You'll also receive a special tour through Boutique 280's line of breastfeeding supplies. Join us!
There's a full moon happening this weekend. Head to the Cincinnati Nature Center to and take part in a FULL MOON WALK on Friday from 8 to 9:30. Be sure to register on their site as this program has a limited capacity.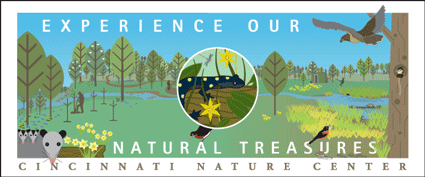 Keep in mind that with the holiday weekend, many of our favorite spots will be closed. Be sure to check out websites or make calls before trekking somewhere just in case.
And whatever you have planned for the Easter holiday, we hope it goes off without a hitch and you have a wonderful family-filled time!  Happy Easter from all of us at Family Friendly Cincinnati.