What kid doesn't love a good popsicle? I mean, they were part of the fabric of our childhoods, right? Who among us doesn't remember playing outside, eating a freeze pop (or three) with our friends…. ahhh, those were the days.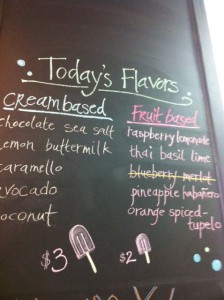 So why do I bring this up? Because I got invited to bring my family down to check out the new storefront location for Streetpops, a small batch gourmet popsicle business, located on Main Street, downtown. Some of you may know of Streetpops from their carts at events and festivals.  For me it was a new experience. I'd never tried one before.
So let's just skip right to it….. What did I think?  Let me tell you, they were finger-licking delicious. I literally licked my fingers… in public….. And my kids, well my oldest told me it was the best popsicle he'd ever had. Matter of fact, he tried to convince me that he should be allowed to eat a second one!
Streetpops has a HUGE variety of flavors – some cream-based, some fruit, and the varieties change on a regular basis.  What I find interesting is that it's not your regular cast of flavors – they had things like Avocado, Thai Basil Lime, Caramello. When we were there (see the chalk board –> ), the boys both enjoyed a  raspberry lemonade popsicle and I had orange spiced – tupelo.  Now, I had no idea what tupelo was, and I still don't, but I do know that that popsicle was frickin' good. So good in fact that my husband commented about the speed in which I consumed it.
On Friday (March 30) Streetpops is having their Grand Opening event from 5-11pm. They"ll be having cocktail inspired pops (for the grownups, of course), art from local architect/photographer/city flea-er Nick DeWald, music from DJ Sebastian Botzow, and more.
After that they'll be open 12-6 Thursday through Sunday and of course you'll still be able to find their popsicle carts at markets and events around the city.
Streetpops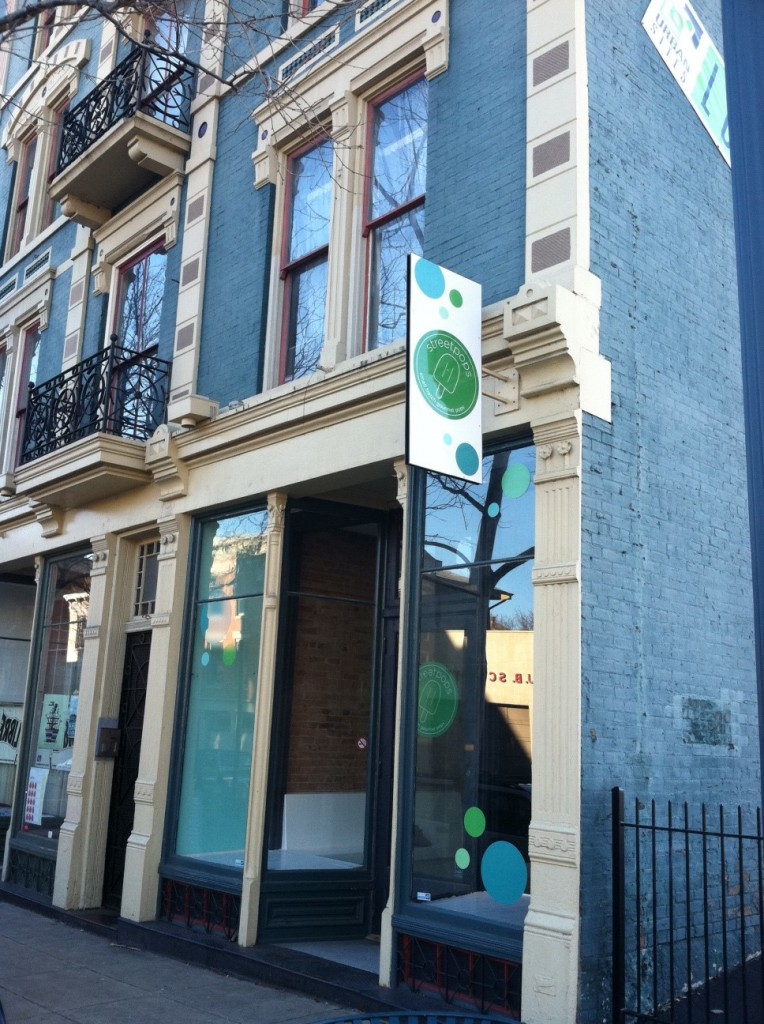 1437 Main Street
Cincinnati, OH 45202