THIS GIVEWAY IS CLOSED – Congrats to Julie Menning! But there are tickets still available, so don't miss out on this HAIRY TALE! 
The Children's Theatre of Cincinnati wraps up an amazing 2011-2012 season with their debut of Rapunzel, Rapunzel – A Very Hairy Fairy Tale.  The show opens on Friday, March 23rd (THIS FRIDAY), so hurry and order your tickets now.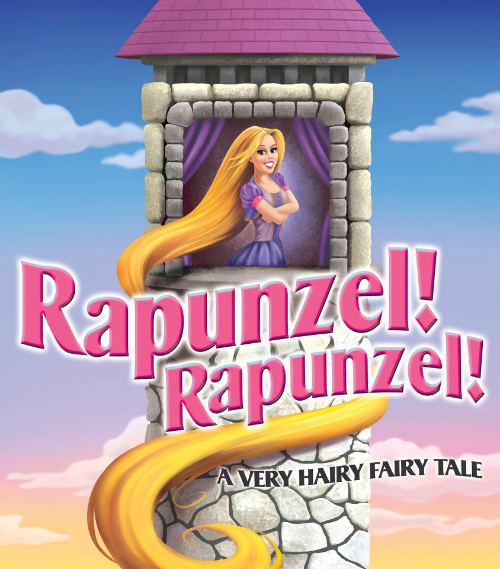 A princess having the ultimate good hair day, a hot suitor and a problem-solving dragon…who can resist?
Rapunzel is brought to life by the same writing team that crafted How I Became a Pirate! last year and that was one of my favorites of all time.  What a great show to bring to the stage as families everywhere delighted in Disney's recent movie release of the same story. I can't wait to see how they get Rapunzel's hair so long, not to mention the tower.  CTC always does such amazing things with costumes and the stage, so this will be a treat for sure.
The show is performed:
Friday 3/23 at 7:30pm
Saturday 3/24 at 2pm and 5pm
Sunday 3/25 at 2pm
Saturday 3/31 at 2pm and 5pm
You can get tickets by visiting their site.  This is the best family friendly theater deal in town with ticket pricing starting at just $7.00!  I don't think you can even see a movie these days for that price!  And this is LIVE THEATER people – special memories sure to stick with the kiddos and make them art lovers for life.
The wonderful people at CTC have given us a family four pack of tickets for FRIDAY's Opening Night performance.  Since it's all about the hair with this performance, leave a comment here telling us who's hair you covet. Was it Julia Robert's curly locks in Pretty Woman (her hair, not her profession), or maybe you like it short and sassy like Halle Berry? Does blue hair do it for you, a la Lady Gaga…or Marge Simpson? Maybe you still dream of Jennifer Aniston's Friend-tastic doo.

Tell us the hairdo you'd die to have.  We'll draw a winner TOMORROW (3/22) at high noon so hurry!
Disclosure: The Children's Theatre provided Family Friendly Cincinnati  tickets to giveaway to it's readers.