Get a jump start on celebrating St. Patrick's Day capturing precious moments through pictures; indulging your "creative" side making unique gifts for family and friends; enjoy a little retail therapy with special vendors; and meet new moms who share your passion!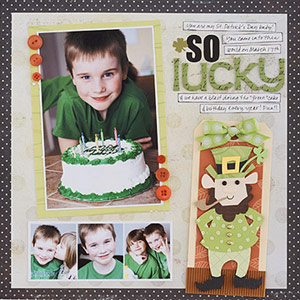 Join us for the 5th Annual Master MOPS Crop Fundraiser on Saturday, March 17th 2012 at First Church of Christ sponsored by Master Provisions and FCC MOPS.  This fun-filled special event will include breakfast, lunch, & snacks; 4′-6′ of creative scrapbooking space; on-site shopping from local vendors; goodie bag, raffle prizes, and more! Space is limited, so break out those books and photos from their winter slumber & come join us for a day of fellowship & fun!

Event Information
When:  Saturday, March 17th 2012
Time:  9am – 6pm
Where: First Church of Christ, 6080 Camp Ernst Road, Burlington, KY 41005
(Please enter Door 4)
Cost:  $35 Registration Fee (non-refundable)
Contact: Lucia Parker
Email: [email protected]
Phone: 859.466.6182

Register: If you wish to attend, you may email or call to hold your spot(s) and pay at the door. Check or Cash will be accepted.  Registration deadline is March 15th, 2012. 
This event is held yearly by two fantastic organizations – First Church of Christ MOPS (FCC MOPS) and Master Provisions. What is MOPS? MOPS stands for Mothers of Preschoolers, a program designed to nurture mothers with children from infancy through kindergarten. MOPS exists to meet the needs of every mom…stay-at-home and working moms, teens, single and married moms – moms with different lifestyles who all share a similar desire to be the very best moms they can be.  There are several local MOPS groups in our area each dedicated to help moms find friendship, community, and support. Click here to learn more about First Church of Christ MOPS or find a MOPS group in your area.
Our other sponsor, Master Provisions, meets the physical and spiritual needs of people in economically distressed countries in partnership with local churches.  Over the last 16 years, Master Provisions has sent over 13 million pounds of used clothing, shoes, and other supplies to help people in countries like Bosnia, Haiti, Honduras, India, Kosovo, Liberia, Ukraine, and Zimbabwe.  The clothing ministry provides over 400 full-time, well paying jobs for local believers to distribute the clothing to needy people throughout the country.