I turned forty this week, so this will be my first weekend using my AARP discount…I kid, I kid…I haven't gotten my card yet… So assuming I can get my dentures to stay put and my support hose don't slip and trip me, there is a ton of stuff this old gal is planning to do this holiday weekend.
The Cincinnati Pops Orchestra present Disney in Concert: Magical Music from the Movies on Saturday 8pm at Music Hall.  What a great way to expose kids to an orchestral setting with pieces that will excited them!

Last chance to skate Downtown – US Bank Ice Rink closes up shop after Saturday!
The Reds Hall of Fame & Museum is offering FREE ADMISSION to kids 12 and under during President's Day Weekend!
The Circus is coming in March and you can get free tickets by doing something extraordinary: DONATING BLOOD!  The Ringling Bros. Barnum & Bailey Circus has partnered with Hoxworth Blood Center to offer a ticket voucher for the March 7th or March 8th shows for anyone and everyone that donates a pint of blood Saturday at Hoxworth's Anderson location. To celebrate, a clown from Ringling Bros will be performing there from 10am-12pm!  Give blood, get free ticket and get a sneak peek at the Circus – WOW!  For info and to schedule an appointment call: 513.231.1233.
Taste of Health presented by Remke bigg's and St. Elizabeth, happens Saturday from 11am-1pm at Remke bigg's Skytop location on Beechmont.  It's heart health month and there will be plenty of heart healthy learning, cooking ideas and tastings, including activities for the kiddos.

Rosenthal's Next Generation Theatre Series continues on Saturday with a performance of the The Ant and the Grasshopper featuring Hobey Ford.  Visit their site for ticket information and show times.
The Kennedy Heights Arts Center is offering a free Tai Chi demo on Saturday at 11am.  Wear comfortable clothing to learn slow-moving exercise to promote health and strength training without low impact to joints.  Email the Center for more info: [email protected]
February is maple syrup time in Ohio.  Clermont County Parks invites you to spend the day in the sugarbush. Come see how trees are tapped and the sap is turned into syrup.  Event is at Pattison Park on Saturday at 1pm and you can check their site for more details.
Head to Sharon Woods for a twilight hike with a naturalist to look and listen for woodcocks.  This program is ideally suited for kids 8 and older.  Hike starts on Saturday at 6pm at the Visitor's Center.  Visit Hamilton County Parks' website for more information this program and many more offered throughout the weekend.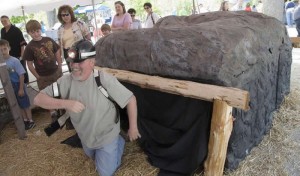 The Appalachian Culture Fest is at the Cincinnati Museum Center Saturday and Sunday.  All activities in the Rotunda are free everyone! Visit cincymuseum.org for more details.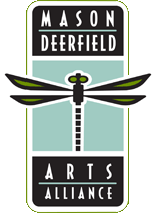 See Hansel and Gretel performed by the Frisch Marionettes at Kings High School; Sunday 3pm.  This performance is part of the Mason-Deerfield Arts Alliance and Deerfield Township Parks and Recreation's Performing Arts Series.  Visit masonarts.org for more information.
Ft. Thomas is hosting a free family movie night at the Armory Gymnasium in Tower Park.  Show starts at 6:30pm on Sunday.
On Monday, head to Farbach-Werner Nature Preserve for Maple Day – kids can watch a movie, take a hike and taste some fresh maple syrup.  Two sessions: 10:30am and 12pm are being offered. Visit site for more details, cost is $5 (plus valid vehicle permit).