This weekend is all about the arts – and we can't get enough of all the fun out there around town.  So: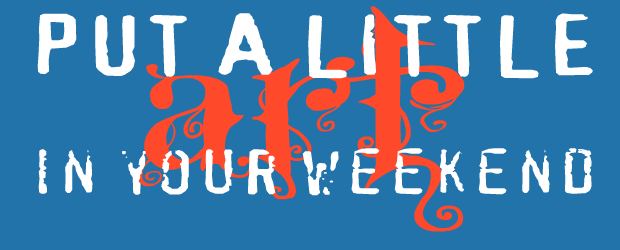 As Shannan posted on Tuesday, this Saturday is all about Macy's Arts Sampler presented by ArtsWave – you'll need a nap just to READ all the FREE amazing stuff happening all over the city.  I want to share a couple of my favorites, but be sure to check out all they have to offer:
There is so much more, so be sure to click here to see what fits your family best.   Or check out Shannan's picks from her post.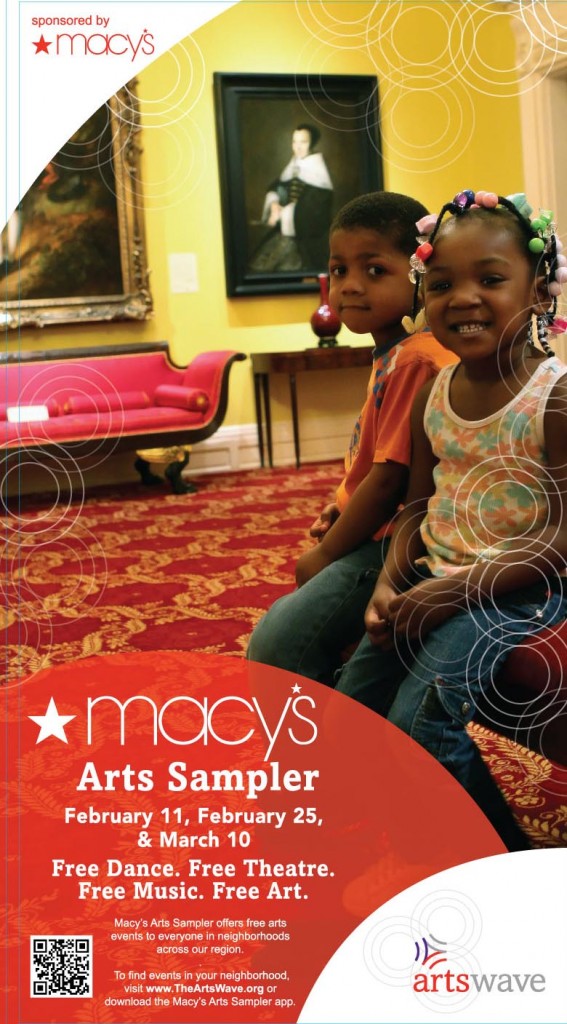 Couple other happenings…
My Furry Valentine, the area's largest animal adoption event is happening on Saturday to help you find your newest family member.
TONIGHT, Summerfair Cincinnati hosts it's 2012 Emerging Artist exhibit from 6-8pm at the Anderson Center. Come see the work of some of the top young artists from area universities.
Go to Park + Vine on Saturday at 10am for some kid-friendly, "upcycled" valentines. Materials provided, be sure RSVP: [email protected]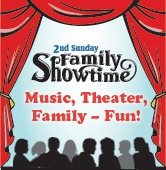 Clifton Cultural Arts Center swings open their doors for Second Sunday Family Showtime with a performance of Jack and the Gentle Giant at 2pm presented by the Madcap Puppets.  The kiddos are always free for these shows and adults are only $5.00!
Visit the Cincinnati Public Library's site for a complete listing of V-Day Happenings around the branches all weekend.
Brazee Street Studios continues their Family Open Houses on Saturday from 10am to 3pm. Craft one-of-a-kind Valentines for someone special.
From our friends at the Cincinnati Library:
Who's that Artist?: Meet Romare Bearden! Saturday at 2pm
Kennedy Heights Arts Center will go on location to the Hyde Park Library Branch to offer a free art workshop in celebration of Black History Month.  Teaching artist Natalie Hager will introduce the art of noted 20th century African American artist Romare Bearden through the story My Hands Sing the Blues by Jeanne Walker Harvey, illustrated by Elizabeth Zunon.  Participants will explore Romare Bearden's collage style and create their own illustrations from the imagery in the story.  Free.  Contact Kelly for more information; [email protected]
The Kenton County Library – Erlanger Branch is hosting a Valentine Party for families on Sunday at 2pm.
Have a wonderful weekend Cincinnati!