Giveaway is now closed! Our winners are…Sarah Stevens and Micaela Deye!!!!  Congratulations ladies!  Be on the lookout for an email from me with your ticket details!
We've got another great giveaway being posted soon so stay tuned!!
I grew up feasting on fairy tales…princesses, princes, magical creatures, wondrous castles. Here I am grown and a fairy tale still gets me every time! If you are like me and you love a good story…and especially if you have little prince or princess of your own…you don't want to miss out on this show!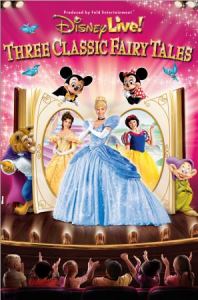 Disney Live! presents Three Classic Fairy Tales is in town for ONE day only on January 22nd with shows at Noon and 3 p.m. Family Friendly Cincinnati wants to send you and your little fairy tale lovers to see this wonderful show! Here's a little about the show:
Prepare to step into a world of wonder where wishing is only the beginning and dreams really do come true in Disney Live! presents Three Classic Fairy Tales. Join Mickey, Minnie, Donald and Goofy as they bring the timeless fairytale adventures of Cinderella, Beauty and The Beast, and Snow White and the Seven Dwarfs to life right in your hometown. Featuring dynamic storytelling, award winning music, stunning costumes and glittering special effects, audiences will be captivated by the humor, fun and adventure of these spellbinding stories. Dream with the princesses, cheer for the heroes as they conquer evil villains, and marvel as these classic tales are brought to life in a theatrical experience that's pure magic.
So are you ready to be pulled into a world of fantasy and conquer some villains?!  Then you came to the right place!  Family Friendly Cincinnati has TWO family 4-packs of tickets to give away to this awesome event!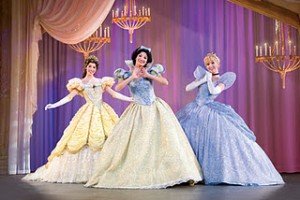 Entering is easy…but do it quick!  The drawing for this giveaway ends at 3 p.m. on Saturday!!  Three ways to enter mean three chances to win!  Just leave a separate comment for each entry.  Here's how to enter:
'Like' Family Friendly Cincinnati on Facebook and leave a comment saying you did so.  If you already do…thank you!  Let us know that too!
Tweet this giveaway and tell us you did:  Disney Live! 3 classic Fairy Tales~Giveaway @famfriendlycin
Tell us your favorite Disney princess or prince.  I'm going to admit, I'm old school…I'll still go for Cinderella and Prince Charming and Aurora simply out of nostalgia.  If I were going to go for gutsy and smart though my money would be on Belle every single time.
That's it!  Enter once or all three times but definitely enter!  You don't want to miss out on this great event!  Winners will be drawn on Saturday, January 14 at 3 p.m.  Winners have 24 hours to respond or a new winner will be drawn.  Please make sure that when you comment you include a valid email address. Winners will also be posted to the FFC Facebook page.
Print this coloring sheet out to entertain your little princess until the day of the big event…and if you don't want to wait to find out if you win just use this sweet discount code that gives you a great price..$15 flat rate per ticket! Just use MOM15 when purchasing tickets online at ticketmaster.com.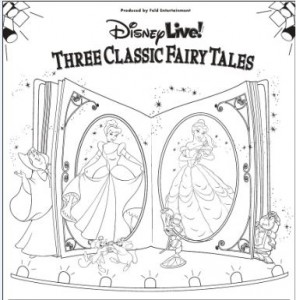 I am a Feld Family Ambassador, and in exchange for my time and efforts in attending shows and reporting my opinion within this blog, as well as keeping you advised of the latest discount offers, Feld Entertainment has provided me with complimentary tickets to Feld shows and opportunities to attend private Feld pre-Show events. That being said, the opinions expressed on this blog are always 100% mine.
Find out which galaxy Amy and her minions are in this week at In a galaxy far far away blog.