This giveaway has closed. Congratulations to Chris  Einhaus!
Cincinnati's Playhouse in the Park is not just for adults. Did you know they also have a theatre series for children too?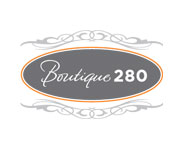 Each winter they host the Rosenthal Next Generation Theatre Series on Saturdays and know that it's not your typical theatre experience. They fill the floors with purple cushions and children ages 4 and older take over.  It's theatre for kids the way kids like it 😉
While there are many great performances this year, we are excited to share that we have partnered with Boutique 280, from bump to baby to give away a 5-pack of tickets to The Tricky Caterpillar & Other Trickster Tales featuring LuAnn Adams, playing Saturday, January 28th.
About the Show:
Longtime Cincinnati audience favorite LuAnn Adams returns for her 20th Playhouse appearance with a new collection of rollicking animal stories. Drawn from her award-winning recordings, this heartfelt group of folktales invites listeners to visit Africa, Russia, Jamaica and even the bottom of the sea for a spellbinding series of adventures exploring the world of tricksters, truth seekers and dreamers.
For those of you not familiar with Boutique 280, they offer a unique (and stylish, where was this stuff when I was having babies???) line of clothing for mother and baby from the first trimester to delivery and through baby's first year.  We first worked with them on our Experience Cincinnati giveaways over the holidays when they donated gift cards for all four of our promotions and are thrilled to help them giveaway these great tickets.
WIN | WIN | WIN
Enter to win a family 5-pack of tickets (2 adults, 3 children) to the 10:30am performance on January 28th, courtesy of Boutique 280, from Bump to Baby!   Entering is easy, just leave a comment for each one you do (or already do):
1) Become a fan of Boutique 280 on Facebook;
2)  On Twitter? Tweet about this giveaway including @Boutique280
3)  Subscribe to the Family Friendly Cincinnati eNewsletter (Top right corner of the page);
4) Join our new Community Forum or if you already belong, start or contribute to a discussion.
That's it, it's that easy. Giveaway will end Tuesday, January 17th at 3pm. Winners will have 24 hours to respond. Please make sure that when you comment you include a valid email address. Winners will also be posted to the FFC Facebook page.
Disclosure: Boutique 280 has provided the 5-pack of tickets for this giveaway for Family Friendly Cincinnati readers. (We think that's pretty awesome of them!)