Wow, this is it folks – the last weekend before THE WEEKEND!  Most of you will shopping and wrapping and baking – oh, my! But be sure to sprinkle in a little fun on that never-ending holiday list.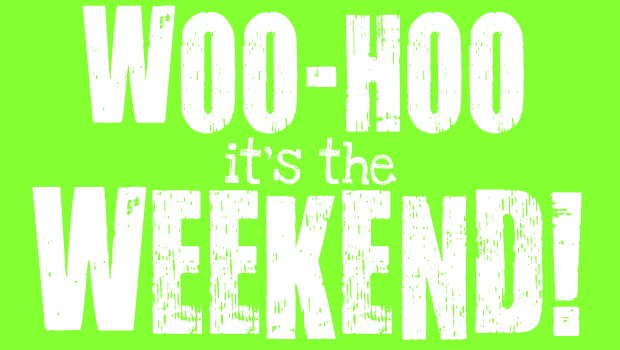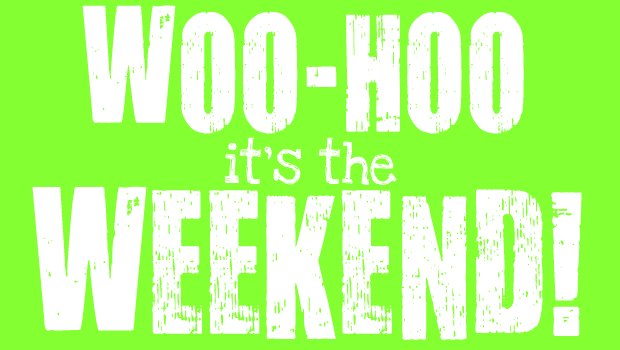 Don't forget to check out our earlier posts on where to see holiday lights, what to do for holiday fun and of course where to find Santa Claus before he heads back to the North Pole – fun for everyone, everywhere – all weekend long.
Have you entered Experience Cincinnati yet this week?  Better move fast, Shannan will draw our next winner Saturday afternoon!
Head to Newport on the Levee this weekend for Light Up The Levee Holiday Lights Show. Shows are free and take place daily beginning at 6:10 p.m., every 20 minutes with the last show at 11:50 p.m. Features more than one million lights synchronized to holiday music, a 30-foot tall Christmas tree with a six-foot tall topper of the Star of Bethlehem, ten- and 20-foot spiral trees, five-foot snowflakes, wreaths and more.  While you're there – don't forget to stop in and visit Scuba Santa at the Newport Aquarium!
The Cincinnati Library – Main Branch welcomes families on Saturdays and Sundays until December 18th for Dazzle Days from 1pm-4pm. Holiday crafts, activities and performers and more! Free thanks to the Library and the Cincinnati Recreation Commission.  There is much more fun at many of the branches – check the Library's website for more details.
Last chance to make ornaments at Brazee Street Studio on Saturday!  Don't miss this great craft class and take care of someone special on your Christmas list! This is a open class from 10am to 3pm, come when you want and get creative!
Nativity: The Pop Opera has its final performance at The Carnegie Friday. Visit their site for more details and to purchase tickets.
From our wonderful pals at the YMCA:
Bring the whole family for holiday art and cooking classes.  Make holiday ornaments from 10 – 11 a.m. ($5 members, $7 program participants); and then follow it up with a class on pressed cookies and holiday treat gift making at 11 a.m. ($9 members, $12 program participants).  Classes open to ages 6 – 12, or ages 3 – 5 with a parent helper.  RC Durr YMCA, 5874 Veterans Way, Burlington; 10 a.m.; $5 – $12; 859-534-5700 or cincinnatiymca.org.  Saturday
The Duke Holiday Trains are still running at Cincinnati Museum Center – don't wait til it's too late to "catch" em!
Another great pick for the weekend is the North Pole PJ Party at the Museum Center on Sunday night.  We gave away tickets to a lucky winner earlier this week, and there are tickets still available for everyone else!  We had a blast at this a couple years ago – great memories!
And more Downtown Top picks:
Downtown Dazzle – LAST CHANCE!
Snow White – don't miss this great show at Ensemble Theatre of Cincinnati. LOVE LOVE LOVE this show!
Santa at Macy's

all weekend!
On Friday night head to the Observatory for Mythology Nights!  Visit their site for more details.
Seton High School and Elder High School will perform their 2011 Christmas Program on Saturday and Sunday.
Don't forget about the Holiday Floral Show at Krohn Conservatory!  This is a classic Cincinnati tradition! All weekend
Bundle up and hit the Cincinnati Zoo this weekend for Festival of Lights!
There is tons happening at area libraries this Saturday:
11:00 a.m. • North Central Branch Library hosts Gingerbread Storytime: Enjoy fun gingerbread stories and decorate a gingerbread cookie!
1:00 p.m. • Price Hill Branch Library hosts Foley Road Holiday Concert: Listen to the drums! Enjoy the beautiful sounds of the hammered dulcimer. Sing along to holiday classics. This is music the whole family will enjoy.
2:00 p.m. • Bond Hill Branch Library hosts Holiday Movies: Grab some popcorn and watch holiday favorites! Teens. Sponsored by Friends of Public Library.
2:00 p.m. • Norwood Branch Library hosts Make A Gift And Wrap It Too! A holiday tradition at the Norwood Branch, teens create a homemade gift for someone special. Teens. Sponsored by the Kersten Fund.
2:30 p.m. • Covedale Branch Library hosts No-Sew Fleece Pillows For Teens! Make a no-sew fleece pillow as a great holiday gift, or keep it for yourself! No experience necessary. Teens. Registration required.
Looking ahead to next week from our friends at the Covedale Theater:
WHITE CHRISTMAS PERFORMANCE SUPPORTS REGIONAL YOUTH LEADERSHIP
Tuesday, December 20th at 7:30

"White Christmas" at the Covedale Center for the Performing Arts, benefiting Regional Youth Leadership (RYL), a nonprofit youth development program that serves high school juniors from Northern Kentucky and Cincinnati area schools.  Tickets for this holiday favorite are $25.   A $40 VIP ticket includes premium seating, drinks and appetizers.  Order your tickets at www.nkychamber.com/whitechristmas, or by phone at 859-578-6398, or by emailing Joni Huffmyer at [email protected].  Presenting sponsor is Turner Construction Company.  The Covedale Center is located at 4990 Glenway Ave., Cincinnati.