Giveaway Closed. Congratulations to FFC reader, Jessie W.!
Thanks to everyone who entered!
There is nothing more Christmas in Cincinnati than the Duke Energy Holiday Train collection. Generations of families make this an annual pilgrimage and you'd be hard-pressed to find a native that doesn't have a fond memory or two from a holiday visit down to the corner of Fourth and Main over the last 65 years.
And this year the trains will begin the next chapter in the history of our fine city. With the 2011 Holiday Season, Duke Energy has passed the torch to the Cincinnati Museum Center. The trains now have a permanent home there as the "Cincinnati Museum Center Holiday Junction Featuring the Duke Energy Holiday Trains".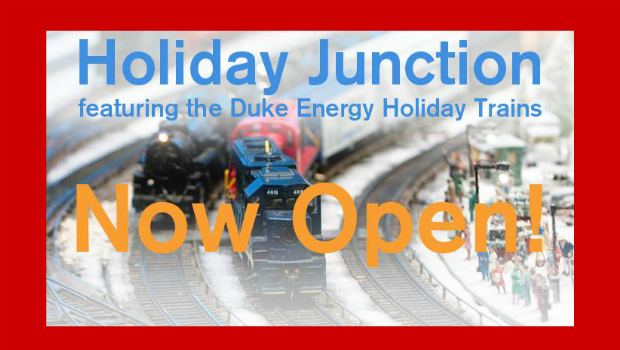 My husband Douglas was the lucky guest of the fine folks at the Cincinnati Museum Center and got a sneak peek at the trains as well as a private screening of Rocky Mountain Express. He can't say enough good things about both and was especially pleased to know that this tradition he held so close to his heart was well tended to in its new home.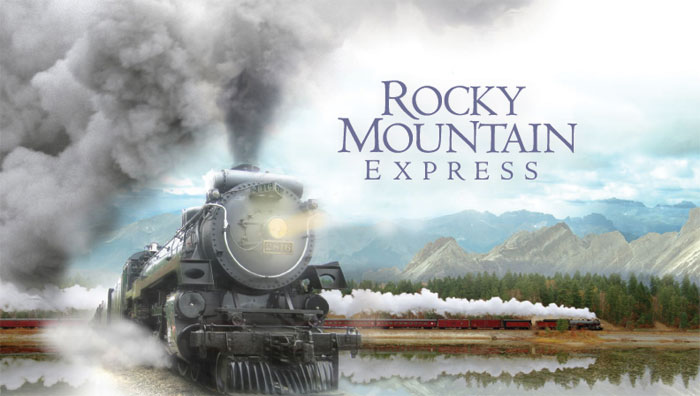 Make plans now to visit the Museum Center and welcome the trains to their new home. Holiday Junction will be running now through January 1st.  You can find any and all answers you might have on the FAQ page of the Museum Center's site.
The Museum Center also offers these terrific Itineraries to help families make the most of their Holiday visit.  You can check these out online before heading out for your visit – what a lovely way to build up your little train lover's anticipation! Two train-specific ones: Family Traditions and Train Lovers are sure to please your crew!
After all…
The best way to see a country is from the footplate of a locomotive. – George Dow
And if that isn't enough to get you excited about the trains and their new location – take a look at this AWESOME slideshow from our own Kristin from her recent visit!
WIN OMNIMAX TICKETS
To celebrate the opening of Rocky Mountain Express, the Museum Center has given us a 4-pack of tickets to giveaway to one lucky Family Friendly Cincinnati family.  Entering is easy, just leave a comment for each one you do:
1) If you could take a train ride across the country, where would you go?
2) Subscribe to FFC's eNewsletter (already do, just let us know below)
3) Come join the fun over on the FFC Facebook page (already do, just let us know below)
4) Join FFC's new Community Forum and leave a comment on one Discussion over there. (worth 5 entries)
5) On Twitter? Tweet about this giveaway (or RT our Tweet about it) including @FamFriendlyCin
That's it, it's that easy. Giveaway will end Wednesday, November 30th at 4pm. Winners will have 24 hours to respond. Please make sure that when you comment you include a valid email address. Winners will also be posted to the FFC Facebook page.
Good luck!