Happy Friday everyone!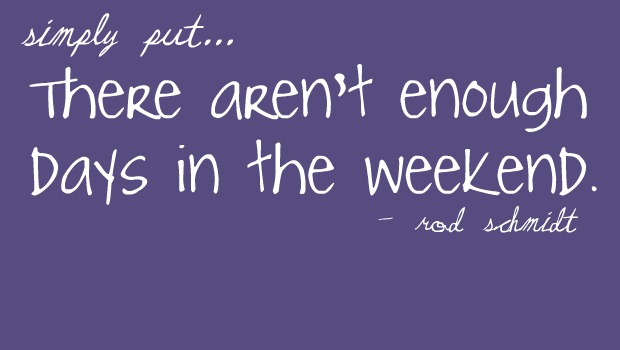 Families can not live on bread alone…it's much better when you throw in corned beef, a little kraut and some aged Swiss, right? If I'm speaking your language, head to your local Izzy's on Saturday for KIDS EAT FREE all day.  Izzy's deal is only available at select locations and you can find out more about this deal and all the KIDS EAT FREE deals in Kristin's ever-growing post.
The last Fall performances of Linton Music's Peanut Butter and Jam Sessions are Saturday at  Mt. Washington Presbyterian Church on Beechmont Ave.  Two shows – 10am and 11:30am – don't miss out!
Karen shared the wonderful organization – Gobble Gobble Ministries – earlier this month. On Friday (3pm-6pm), GGM has planned a "fun raiser" – Thanks and Giving Party Palooza for families. Crafts, games, music and treats await to help raise money for this great cause. Oh, and did I mention you can get your pic taken with a big ol'turkey?  Oh yeah baby!
IKEA is hosting another family fun day on Saturday – crafts, hairwrapping, facepainting – 1pm to 5pm.  Visit their site for more details or to do some pre-shopping!
Barnes & Noble at Newport on the Levee will host the NKU School of Music Strings for a performance Saturday at 1pm.  Drop in for Storytime with Shannon before hand at 12pm on Saturday.  Then on Sunday, the NKU School of Music's Choir Ensemble will perform at 2pm.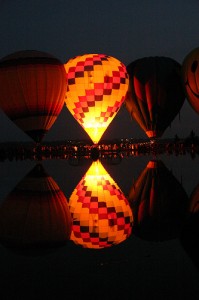 One of my favorite traditions is Balluminaria at Eden Park and it's happening this Saturday 4pm to 6pm at Mirror Lake.
Ault Park is inviting 3 to 5 year olds to come hike and explore all the wonders of Fall on Saturday at 10am. Meet by the Principio playground.
Holiday Junction at Cincinnati Museum Center is now the home of the Duke Energy Trains – don't miss this new version of a Cincinnati tradition!
Head to the West Chester Library on Saturday 11am for Thanksgiving Crafts and Games.  The event is geared for kids 5 and up (but all ages are welcome) and no registration is needed. Before this program begins, enjoy storytime at 10:30am.
Studio Collection will hold their Holiday Art Sale on Saturday 10am-4pm. The event is hosted at Harmony Lodge. What a great way to start your holiday shopping!
Teens in Grades 6-12 – come to the Erlanger Library at 2pm for Anime Club – pizza and anime, a safe place for teens to spend some time. No registration required for this free program.
St. John Church in Covington hosts it's  Annual Fall Festival on Sunday from 2pm – 10pm.  In addition to all of the fun activities they have planned there will be a traditional turkey dinner available from 2pm – 7pm. Cost is $8 adults and $4.50 children. To go orders welcome.
Don't miss Ruth Moyer Santa House this weekend in Fort Thomas. Admission is $1. It is from 6-9 Friday and 10-3 Saturday. Games, bake goods, pictures with Santa, crafts, shopping in the adult boutique and kids boutique, silent auction, basket raffle, major raffle and much more.
Head to Turpin High School in Anderson Township Saturday and see their production of Much Ado About Nothing. Performances at 2pm and 7:30pm; cost is $8.
Kindervelt hosts their annual Kinderklaus Market Saturday at Receptions in Loveland. From 9:30am – 3pm you can shop handmade crafts and holiday decorations. Proceeds benefit Children's Hospital.
It's time to light the lights… in Goshen this Saturday as their host Light up Goshen from 4-5pm. Fun includes a parade, free hot cocoa, tree lighting fun and of course, a visit from Santa. Presented by the Goshen Chamber.
"A Cincinnati Night Before Christmas" is sure to be a classic to add to the family's collection.
Based on a true story, little Matty and his grandparents await the Christmas Eve arrival of his adopted sister, Baby Annie. Trains, zoo animals, ballet, the Nativity Crib, and many iconic Cincinnati locations, captured in beautiful watercolor illustrations, form the backdrop for this heartwarming book. It's the perfect holiday gift for children, families involved with adoption, Christmas and local book collectors, and readers of all ages who love Cincinnati and Christmas! 100% of the book's proceeds go to Greater Cincinnati non-profit child adoption organizations.
The author and illustrator (Nadien Huffman and Marilyn Lebhar) will be at blue manatee on Saturday at 10:30am for a signing.  What a lovely gift for any Cincinnati-lover with a beautiful story!
Kennedy Heights Arts Center launches Light Source: Guild Members & Friends Holiday Show with an opening reception on Saturday from 6pm to 8pm.  The show runs from November 19th  to December 31st – go see the beauty!