We made it people! It was touch and go there around Wednesday afternoon, but we made it to the WEEKEND!
We've worked hard all week – blow off cooking and hit up one of the KIDS EAT FREE locales in Kristin's post. Stimulate the economy and save those dishpan hands.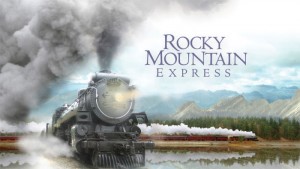 The TRAINS! The TRAINS! The holiday train display has moved, but they are still as awesome as ever in the their new home at Cincinnati Museum Center. I live with our Dad on the Street and he can't stop talking about the Omnimax feature – Rocky Mountain Express so make sure you plan to see that too when you visit.  If you are a Duke-Energy customer, be sure to check your recent mailings from them as they sent free tickets of admission to everyone recently.
Wicked is in town with shows all weekend – what a fun night out for the older kids out there!  And did you know they have a special $25 ticket lottery 2.5 hours before each show? Tickets that are normally $75-100 each!! From our friends at that Aronoff:
A day-of-performance lottery for a limited number of orchestra seats will be held daily for WICKED, which will be performing from November 2 – 26 at the Aronoff Center for the Arts. Each day, 2½ hours prior to show time people who present themselves at the Aronoff Center box office will have their names placed in a lottery drum and then thirty minutes later, names will be drawn for a limited number of orchestra seats at $25 each, cash only. This lottery is available only in-person at the box office, with a limit of two tickets per person.
Visit Christ Church Downtown on Sunday for a special performance in honor of Veteran's Day.  The Cincinnati Boychoir performs with May Festival Youth Chorus.  5pm show; $10 donation is suggested and military personnel with an id are welcome free of charge.

Lollipop, Lollipop, oh Lolli Lollipop…the LolliPops Family Concert Series kicks off on Saturday at Music Hall.  Show begins at 10:30 am, but the fun begins at 9:30 in the pre-concert Kids Zone complete with an instrument petting zoo, crafts and more.
The Taft Museum is hosting Family Concert: Sing a Song with Tracy Walker on Sunday at 3pm.  I love the Taft and hope to make it over for this one.  There is always something lovely happening there.  While your there, check out the beautiful Antique Christmas Display that runs through January at the Museum. Don't forget – the Taft is FREE on Sundays!
As if the TRAINS and Rocky Mountain Express weren't enough (see above), the Cincinnati Museum Center is spicing it up in a different way with Salsa Dancing for Kids on Sunday at 1pm.
IKEA is always throwing fun times for kids and their folks – I love there drop and shop area. We have to drag P out of it each time.  And this Saturday from 1pm to 5pm they have even more fun in store!  A Stiltwalker! A Balloon Artist! Black Powder Tattoos! (Almost a little afraid to find out about those – P loves her some body art!)  And parents get the treat of shopping at the coolest store in town to find stuff you didn't even know you needed!
The Wyoming Fine Arts Center is hosting a FREE guitar concert on Friday at 8pm.  Matt Schroeder's program will feature pieces by Bach, Barrios and Lauro – come have a relaxing, free night of beautiful music sure to warm you up!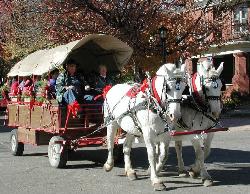 If you're up for a drive you can welcome in the holidays at Olde World Christmas in Hungtingburg, Indiana.
The Behringer Crawford Museum will have their trains up and rolling for the holidays starting Saturday and running through January 22nd.
You just can't have too many trains or gingerbread houses this time of year, that's what I always say. So after stopping at the Museum Center, head over to Krohn Conservatory for more trains, live music and FREE family photos!  Check there site for all the details.
The Litton Peanut Butter and Jam sessions are happening and Saturday they will be at Lakeside Presbyterian Church performing at 10am and 11:30am.
Christmas Bazaar – Craft/Vendor and Bake Sale at Lakota East High School this weekend!  Stop by anytime from 10AM to 5PM on
Saturday or on Sunday
 from 12PM to 4PM.  Admission is $1 to support student programs and will feature more then 240 indoor booths. What a great way to start your holiday shopping!
.Sunday from 1pm – 5pm head to the Independence Community and Senior Center for their holiday sale. You'll find baked goods for sale by 4H, crafters and vendors from Avon, Usborne, Pampered Chef, Premiere Designs, Pictures in Comfort, Thirty-One, Scentsy, Miche, Tastefully Simple, Biltmore, Body by Vi, Tupperware, Mary Kay, Lindt Chocolates, Discovery Toys and more!
Cincinnati Museum Center's 
Passport to the World Series
 kicks off its 2011-2012 season with Latin American Culture Fest on
Saturday and Sunday
. The Museum Center is also celebrating 
Transportation Day
 this 
Saturday
 with a variety of activities.
.
Does your young'in enjoy hanging with their four legged friends? The 
Mason Public Library
 has Paws for Reading
Saturday
 from 10am-11am where kids can read to
dogs
.  RSVP to reserve a spot. Call 398-2711.