I love visiting Madeira, Ohio.
Situated close to Kenwood, it's a great small town to see.  The downtown area is bustling with adorable coffee shops, restaurants and boutique stores.  Plus, they were named Cincinnati's #1 suburb by Cincinnati Magazine for the second year in a row.  Now, they have the honor of being the site for HeartChase, a fun interactive family-friendly SCANvagener hunt. HeartChase Madeira sends families on a mission to find "QR" codes located throughout Maderia (you'll need a smartphone to participate).  Along the way participants will solve puzzles, play games and have FUN!  Plus, 100% of the proceeds will benefit the American Heart Association.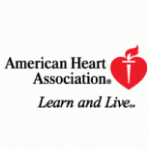 To sign up, use code Heart10, and you'll be able to register for the discounted fee of $25 .  The recommended ages for the event is nine and up.  Registration starts at Noon on Nov. 12 and the games begin at 1:30 and end at 3:30.  Teams will see how many points they accumulate and they will have a chance to win some awesome prizes.
Here are a few of the great prizes:
$250 MVP Package (make a customized wall graphic of your kids)
$250 Visa Card
$600 BMW mini-cooper fun ride package
$300 Prada sunglasses
$200 in local gift certificates
$350 Last Will & Testament Package
photos courtesy of HeartChase