We are thrilled to introduce you to Special Places, a non-profit rooted in providing a place of peace and comfort for children battling cancer or other life threatening illnesses. Following is a guest post from Kristin Siegel with details on the services they are offering children in need as well as a wonderful fundraiser they are hosting in November.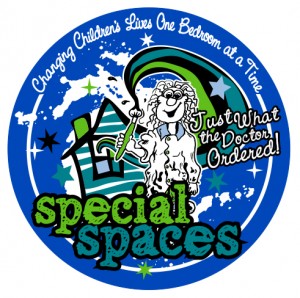 Where does a child battling cancer or a life threatening illness go to find peace and solitude? Special Spaces evolved on the premise that children battling life threatening illnesses need a place to find peace and comfort. Through the generous support of volunteers, sponsors and the community, we are transforming the bedrooms of these special children into magical places of hope.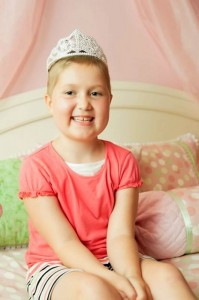 Every site has a licensed contractor, seamstress, painter and designer as members of a Special Spaces core crew. That core crew utilizes the talents of volunteers to create that dream bedroom in just one day! Everything is custom made on site to the wishes and medical needs of the child and their family.
Local mom and business woman, Whitney Thierauf, is the Director of the local chapter for the Greater Cincinnati area. Acting as Co-Director is local mom Jennifer Chamberlin. Special Spaces Cincinnati, Inc., is a 501(c)3 organization working to enrich the lives of children affected by cancer and other life threatening illness by providing a personal space in which a child can rest, dream and imagine, while addressing their medical needs.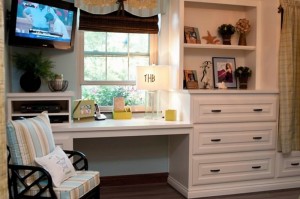 Special Spaces Cincinnati relies solely on the generous support of the community.  There are several ways the community can become involved with Special Spaces Cincinnati; volunteer, individual donations, or sponsor a room.  Please visit the website http://specialspacescincinnati.org/ for more information or call 513.716.8543.
It will be a day you will always remember and a day that a child with a life threatening illness will never forget.
Get Involved
As part of our fundraising efforts, we're having a cocktail reception benefiting Special Spaces Cincinnati, Please join us on Nov. 12, 2011 at Aston Oaks Golf Club in North Bend, OHfrom 6-10 PM. The price is $25 per person (pre-sale) or $35 per person (at the door) and includes beer / wine / heavy appetizers / dessert. Purchase pre-sale tickets by Nov. 7th for a chance to win $100 cash!  We also have fabulous silent auction and raffle items!   For more info and tickets, visit www.specialspacesbenefit.eventbrite.com
For questions, or if you have an item to donate, please contact Kristin at [email protected] or (513) 518-8814. Visit our facebook page with more details or go to www.specialspacescincinnati.org