This contest is now CLOSED – the winner is ALEX. Congratulations!!!! We'll be contacting you via e-mail, Alex. Thanks everyone for entering. 
Yippee! ARTrageous is almost here! I love, love, love taking my children to see kid's theater. Do you? The giggling, the smiles, and sheer enjoyment on their faces is something not to be missed.
This will be the 25th year for ARTrageous, and the lineup for this year will surely not disappoint. With so many choices, there really is something for every child. The very first show is just a few short weeks away on Saturday, October 22 (complete details below).
To celebrate the start of this year's Season, ARTrageous has graciously provided us with a Family Four Pack of tickets to this first show, Red Grammer.  
If you'd like to be entered into our giveaway, please leave a comment letting us know what past performance of ARTrageous was your families favorite (if you've never been to one, no worries, just let us know why you'd like to go this year).  You can earn bonus entries by completing the following: Subscribe to our eNewsletter or Tweeting about the giveaway on Twitter (include @famfriendlycin). Just leave a separate comment for each below.
The giveaway will close at 12 pm NOON,  next Wednesday , October 12.
Winner will be chosen using random.org and tickets for the 10/22 show will be available at Will Call.
All performances are held at the UC Blue Ash campus (formerly known as Raymond Walters) in the Muniz Theatre. This is right next to my kids school, so give a holler and a wave while you're there! For each show, there's two performances you can choose to go to – one at 11 am and one at 1 pm. Individual tickets for any performance are $5; a 3-show subscription is $13.50 or a 5-show subscription is $20.  Group pricing is also available.  Children 2 and under are free but must have a ticket.  Tickets for all performances can be purchased on-line here. If you have any questions about tickets, call 513-745-5705 and they'll help you out.
Here's a breakdown of the performances:
Red Grammer / October 22, 2011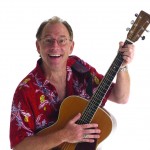 Red Grammer, "superstar to the young and a hit with parents, too" (CBS This Morning) is a criticallyacclaimed and GRAMMY-nominated singer/songer. Bursting with energy, irrepressible joy, and an obvious love for the entire human race, he is one of the premier entertainers of children and families in America. Red's music nourishes hearts and souls, young and old, with music that playfully reconnects each one of us with the best in ourselves. Parents' Choice Awards declares that "Picking the best of Red Grammer is like picking the best chocolate from a box of Godiva: there'no way you can lose," and All Music Guide named his album, Teaching Peace, "one of the top five children's recordings of all time."
Hansel & Gretel (The Frisch Marionette Company) / November 19, 2011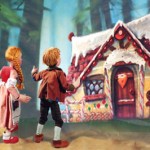 After two incredible performances in 2010, The Frisch Marionette Company is returning to the UC Blue Ash College stage with the Grimm Brothers' classic fairy tale "Hansel & Gretel." Exquisite marionettes, costumes, and settings will combine with the spellbinding melodies of Engelbert Humperdinck to bring some of life's most important lessons to life. Frisch's hand-crafted marionettes have been featured on the big screen in Mr. Magorium's Wonder Emporium and on PBS and Showtime network specials.
The Ugly Duckling (ArtReach, a division of The Children's Theatre of Cincinnati) / January 28, 2012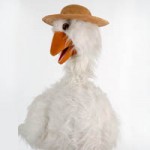 Based on Hans Christian Andersen's classic story, "The Ugly Duckling" follows a poor little swan as he grows up "ugly" in a family of ducks before realizing his full potential. Produced and performed by ArtReach, a division of The Children's Theatre of Cincinnati), the classic we all grew up with offers wonderful lessons on overcoming adversity and understanding and accepting each other's differences.
Dr. Insecta's Bug Lab / February 25, 2012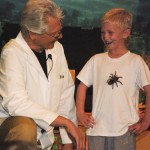 From NASA to nature and science centers, school assemblies to parks and recreation facilities, Dr. Insecta has enthralled audiences of all ages across America. Experience real entomology magic as Dr. Insecta introduces you to some of the largest live insects on the planet. Dr. Insecta's Bug Lab is an interactive program that entertains, educates, and desensitizes fears we have about these incredible creatures that let us share their world.
The Brad Weston Experience / March 17, 2012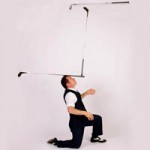 The Brad Weston Experience is a fast-paced, theatrical thrill ride through juggling, escape artistry, balancing, lasso spinning, and visual effects. This amazing and hilarious act is a theatrical thrill ride …on a unicycle … in a straight jacket! Clean, fast paced, and full of surprises, this show from Chicago is as much like watching a magic show as it is like seeing a juggler. World-class comedian Brad Weston has performed on the Tonight Show with Jay Leno, The Ellen Degeneres Show, The Today Show, and many others. Whether it's juggling chain saws, fire, or bowling balls, or performing his escape artist routine on a unicycle, Brad's sophisticated physical comedy and quirky style will go straight to the hearts and funny
bones of everyone in the audience.
Be sure to stop by my personal blog Little World After All. 
Thank you to ARTrageous and UC Blue Ash for the copy on each performance. Photo credits go to them as well. As a thank you for this post, ARTrageous has provided me with tickets to attend the show.