We are so lucky to have supporters of the arts in our community.  Miami University Voice of America Learning Center is hosting another family-friendly play, "What's Buggin' Greg", featuring actors from Cincinnati Playhouse in the Park Off the Hill program.  Miami VOALC in conjunction with The Arts Council of West Chester and Liberty Township have partnered together to bring this show to the community for FREE as part of their ongoing support of the arts and their participation in "Year of the Arts"!  Plus, after the show, the audience can meet some of the cast members and enjoy some refreshments.  This is a great way to introduce children to live theater.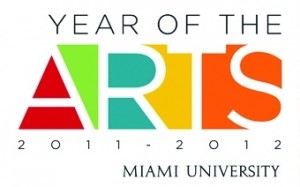 "What's Buggin Greg" will be performed on Sunday, October 16 at 3pm at the Miami VOALC.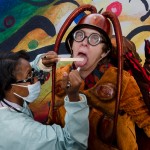 Their press release sums up what the play is all about:
"Winner of the Macy's New Play Prize, What's Buggin' Greg tells the story of fifth-grader Greg Samsa who wakes up one morning to discover that he has turned into a giant cockroach. What will he tell his friends? How can he face his schoolmates? Can he still perform the lead in his school play? Will his mom ever hug him again? Or is he doomed to be a science exhibit for the rest of his life? This riotous comedy touches on issues of friendship and self-confidence, as well as body image and disability. The play is recommended for ages 7 and older." 
The Cincinnati Playhouse in the Park has other Off the Hill shows for "What's Buggin' Greg" at many Community Art Centers throughout Greater Cincinnati.  Here's a listing of upcoming shows from the Playhouse in the Park website:
Friday, October 7, 7:00 p.m., Oxford Community Arts Center
Saturday, October 8, 7:30 p.m., Evendale Cultural Arts Center
Sunday, October 9, 7:30 p.m., Woman's Art Club
Friday, October 14, 7:00 p.m., Wyoming Fine Arts Center
Saturday, October 15, 3:00 p.m., Silverton Paideia
Sunday, October 16, 3:00 p.m., Miami VOA
Friday, October 21, 7:00 p.m., Springfield Township
Saturday, October 22, 7:00 p.m., Baker Hunt Art and Culture Center
Sunday, October 23, 1:00 p.m., Mayerson JCC
Friday, October 28, 7:30 p.m., Fitton Center for Creative Arts
Saturday, October 29, 3:00 p.m., Sharonville Fine Arts Council
Saturday, October 29, 7:00 p.m., District A/Kennedy Heights Presbyterian
Thanks to all the Community Art Centers & Cincinnati Playhouse in the Park for providing such a great gift to our kids.  If you'd like to see other great places to enjoy the arts with your families, please visit my personal website, MasonMetu (from me to you).