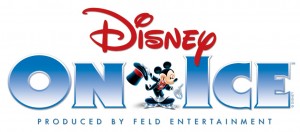 Do your kids love Disney?  Do YOU love Disney? Of course you do!  Well, get ready because October 27-30, 2011 Mickey & Minnie's Magical Journey is coming to the US Bank Arena in Cincinnati, Ohio.
Watch Mickey Mouse and Minnie Mouse as they travel to four exciting destinations all in one fun-filled ice production!   You will be transported straight from your seats into the magical worlds of Disney's The Little Mermaid, The Lion King, Lilo & Stitch and Peter Pan in this spectacular show created for the entire family!
 Are you already putting on your mouse ears and your Tinkerbell wings?  Doing a little happy dance?  Well, hold onto those ears, because it gets even better.  Click here and you can purchase discounted tickets .  Take advantage of a special discount by clicking on the Family 4 Pack offer.  This packge includes 4 tickets to any Disney On Ice performance of your choice, 4 small popcorns, 4-16oz lemonades and 4 lollipops – all for just $99!  It's not valid on Circus Celebrity or VIP seats; no double discounts; minimum of 4 tickets per order.
While you are dreaming of Minnie and Mickey, check out this cool coloring page featuring lots of your Disney friends.  And, stay tuned to Family Friendly Cincinnati  for a giveaway coming soon!
Disclosure: I am a Feld Family Ambassador, and in exchange for my time and efforts in attending shows and reporting my opinion within this blog, as well as keeping you advised of the latest discount offers, Feld Entertainment has provided me with complimentary tickets to Feld shows and opportunities to attend private Feld pre-Show events.
Check out Michelle's blog I'm Living the Good Life  to see if she really is!