The hottest ticket in town right now (assuming you're under four foot) is definitely YO GABBA GABBA LIVE.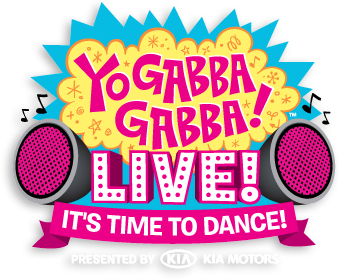 We got the chance to see their show last year and let me just tell you it is terrific.  I've always been a fan, it's one of the few kids' shows that is enjoyable, and believe me I've seen them all. Twice.
The show rolls back into town on Tuesday, September 20th for two performances – 3pm and 6pm – at the Aronoff.  You can order tickets by clicking here.  I can't wait to see DJ Lance and the gang and dance it up with my favorite under-four-footer!
And thanks to the Yo Gabba folks, we have a FAMILY FOUR PACK of tickets for one lucky winner.  To enter, simply leave a comment here telling us who you're favorite Gabba star is AND your favorite GUEST STAR from any of the television episodes.  Without a doubt, my favorite remains Jack Black, with Anthony Bourdain a close second.   You need both to be entered to win.
We'll allow entries until MONDAY (9/12) at HIGH NOON so hurry and good luck!