I grew up in Blue Ash and I can remember going to some of the first years of the Taste of Blue Ash. It must have been back when I was in High School.  If my math is right, this is the 26th Taste of Blue Ash. Just a few, ah hem, years ago. At least it feels that way.  The event has gotten bigger and better every year it's taken place and this year is bound to be no exception.
The party starts on Friday, August 26 from 6pm – 11pm right in downtown Blue Ash. It continues on Saturday, the 27 from Noon – 11pm and Sunday, the 28 from Noon – 9pm. This event is always popular and always busy so if you want to just come and enjoy yourself you might want to park at one of the shuttle locations and take a quick bus trip into the town center.
Be absolute certain to bring an empty stomach.  I looked over the list of restaurants participating this year and some of my favorite places in Blue Ash are on the list – Azad India Restaurant (perhaps the best Indian I have eaten), Bangkok Terrace (Thai food at it's best), El Pueblo (yummy Mexican), Silver Wok (I love these people and I love their food) and Planet Smoothie (Road Runner addict here).  And then there's the list of all of the restaurants that I haven't yet eaten at in and near Blue Ash – City Barbecue (have heard wonderous things about this place and must.go.soon) and  Rascals' Ny Deli just to name a few. And it is just a few. There at at least 24 different restaurants participating in the Taste of Blue Ash this year.  Bottom line? No way will you go hungry.
The problem with living in Blue Ash (are there any?) is how many food choices we have so close to home.  I don't have to stray far from home to find yummy great food and it can get a bit comfortable just going to the same places we know and love.  The great thing about the Taste of Blue Ash is that we get a chance to try out some other places close to home and we get to add them to our eating out list.
The Taste of Blue Ash isn't just about the food. It's about the music. Great music. Free music. Music that will rock and knock your socks off.  There are two stages with the Main Stage being the Town Square stage.  You will want to bring a blanket or some lawn chairs.  Each day, there are music performances running throughout the event, with a national, well known act, performing each night.  Check out this line up. Oh and did I tell you it's all for free?? One of my favorite words. Here's a look at just the headliners – click above to see everyone who's going to be performing – there is definitely something for everyone.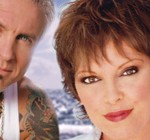 On Friday, the headliner is Pat Benatar and Neil Girardo. They take to the Main Stage at 9pm.  "Hit me with your Best Shot", "You Better Run", "Heartbreaker", and "Love is a Battlefield" are just a few of Pat Benatar's hits. This is certain to be a great concert.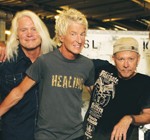 On Saturday, again at 9pm, the headliner takes the Main Stage. That would be REO Speedwagon. Awesome.  You know the lyrics to their songs and now I'm going to give you the titles, you're going to start to sing them in your head. You won't be able to stop yourself. Trust me on this: "Keep on Loving You" and "Can't Fight this Feeling" should be two titles to get your 80's inner mojo going.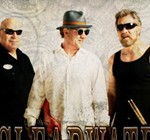 To wrap it up on Sunday, but certainly not the least of the national acts, Creedence Clearwater Revisited takes the Main Stage at 7:30 pm. We can only hope we'll hear such classics as "Susie Q", "Lodi", "Proud Mary and "Who'll Stop the Rain".
And finally, if the food and the music isn't enough to get you to Blue Ash for this event, then how about the family friendly part?  I'm talking about the Family Fun Area – not sure what's planned for this year, but in years past there have been games and rides to entertain the munchkins in your clan.
I hope to see you there next weekend.  I've lived in Blue Ash for about half of my life and it's been a great choice – initially by my parents and now by me and my husband.  Stop by and see for yourself.
Photo credits: All images were taken from www.BlueAshEvents.com.
Please stop by and see me on my personal blog at Little World After All.