There is something about the start of a new school year that causes us to lament the end of summer, the end of the swimming season, the end of grill outs. However  for the Simon Kenton Farmers Market, things are in full swing and will be until the end of October.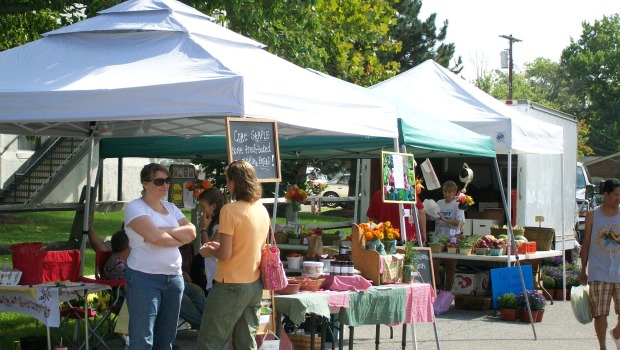 The Simon Kenton Farmers Market, located at 5272 Madison Pike in Independence, Kentucky opens every Saturday through October 29.  With the Kenton County Courthouse as its backdrop, this farmers market, bringing a Mayberry appeal, boasts more than 20 vendors offering locals a weekly taste of homegrown produce, baked goods, honey, jams, jellies, grass fed beef, pork, organic cheese, eggs, flowering plants and soap.  The market kicks off at 8:30 a.m. with its yummy breakfast featuring breakfast tacos and biscuits with sausage gravy.  If you choose to sleep in and arrive a little later, catch lunch.  On the menu for this week is fried green tomatoes, green beans with new potatoes and ham.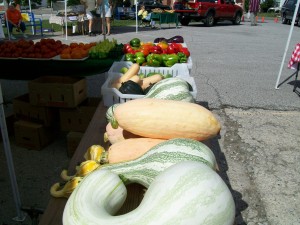 I love taking my girls to this market.  Our sunny Saturday strolls along the hometown Independence square, give us something more than just the fabulous local produce.  This May Berry experience teaches my girls the value of eating healthy, knowing and supporting your community and the local farmer.  At any minute, I am waiting for Aunt Bee, Barney, or Andy Griffith to come around the corner.  As your children gear up for the new school year  anticipating their brains to be fed with quality education, consider feeding their physical bodies only the best fuel, local produce.  Supporting your local agriculture will not only cultivate our local farmers' success but our homegrown talent, our children.