Sometimes moms need a break.  But, with crazy schedules and long summer days, it's hard to take time out.  You have to find an escape whenever and wherever you can, and often that "time out" is taken with kids in tow.  For me, it's always better to grab the kids and just get out of the house.  I like to get away from the lure of the computer, the call of the laundry, and the craziness of every day life.  Where do we go to take our break?   Reality Tuesday Café  in Park Hills Kentucky!  Reality Tuesday Cafe is a small coffee shop owned and operated by Bill and Traci Gregg.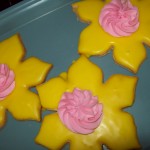 I love Reality Tuesday Café.  I love them so much that I am probably responsible for paying half of their electric bill each month.  We are there a lot.  Once my husband bought me a drink on his way home from work and the barista said "Is this for Michelle?"  Thanks for letting out my secret.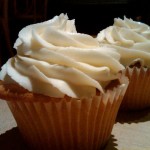 The irony of my love for this coffee shop is that I HATE COFFEE.  Oh yes, I do.  But, they have so much more than coffee. In addition to all of the fancy coffee drinks, they have regular teas, chai teas, smoothies, hot chocolate (and frozen hot chocolate!), cookies, cupcakes, cheesecakes, and lots of other treats.  I have also gotten specialty drinks for the kids.  They love milk blended with ice because they get to pick flavored syrup to add.
Reality Tuesday's lunch menu features items such as salads, grilled or cold sandwiches and soups.  My favorite is the grilled mozzarella and tomatoe sandwich.  Of course, I also like the pita and hummus plate with salad.  So hard to choose!  They also take orders for special occasion cakes.
The baristas and owners of Reality Tuesday are fantastic.  Most of them know all of the customers by name AND know their regular drink order.  Many times I have gotten to the register after waiting in line and my drink is already at the counter.  And, they know my kids.  So, this is a fantastic place for us to go hang out and get away from the house.  It's a small shop, so I am not chasing my kids all over the place.  There are comfy couches and tables.  We can watch TV, read, play a game or just relax.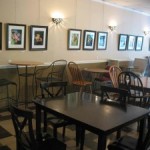 Reality Tuesday Café is located on Dixie Highway in Park Hills Kentucky near Covington Catholic High School.  In fact, if you go during the school year around 2:30 be prepared to hang out with a lot of teenagers.  They also love the coffee shop!
Make sure you stop in Reality Tuesday Cafe to sample a homemade cupcake, speciality coffee or chai tea.  Bill will be baking.  Traci will be making drinks.  And, they will be sure to tell you "Thanks A Latte for visiting!"
When not blogging for Family Friendly Cincinnati, you can find Michelle writing at her personal blog, I'm Living the Good Life.