On a recent visit with the grandparents who were treating us to breakfas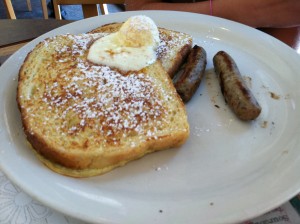 t my girls were quick to offer, we could all go to First Watch.  This was a great choice because it was actually brunch time and we could all choose from breakfast or lunch options.  This well established restaurant serves only until 2:30pm and offers plenty of healthy and fresh choices to appeal to a variety of appetites.
The girls knew exactly what they wanted: fresh fruit crepes for R and sourdough french toast for S.  For the undecided breakfast appetite you can choose from eggs anyway you like, crep-eggs (one of my personal favorites), pancakes, waffles, french toast, oatmeal, yogurt or an omelette.  Lunch options range from soup to quesadillas with several options in between.
The atmosphere is light and open which I find helpful when dining with children.  I have found the Rivercenter Covington location, which also has outdoor dining, to be a great option with kids because I have never had to wait (something you will often find at most of the other locations.)   Downtown on the weekends also have less wait.
The kids get their own menu though I find it very similar in quality of items offered and portions to the adult menu so really they trim down the choices and offer a slight price break with fun cups and crayons.   They also offer a gluten-free menu and the website provides great information on nutrition and food allergies so you can pre-plan your choices.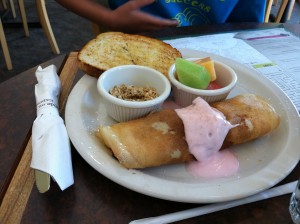 The prices also make it very family friendly.  I think our total for four adults and two children was around $45 and we made no concessions and took care of two meals for six people.  I've never seen any coupons or offers for First Watch though I did notice they have a Sun eClub on their website.  I signed up and immediately got a buy one get one free meal offer in my email.  I also signed up my kids who will receive a free meal on their birthday which will be a nice way to celebrate their special days which just passed…sigh…so next year.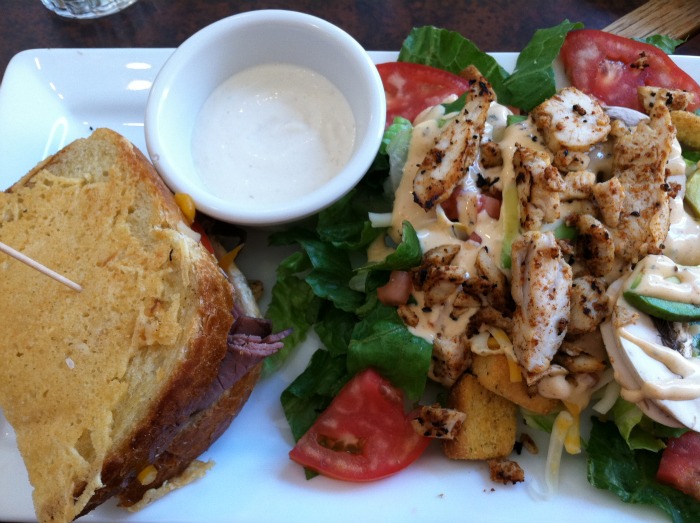 I'm getting hungry so maybe I'll grab a friend and go get breakfast.