I love to explore all around our area, and often-times will spend a morning wandering around town.  Last week my cousin and I took our kids to a few fun places along Madison Road in Cincinnati.  I wanted to share our little adventure with our readers, because I guarantee if you replicate it, you too would have a lovely outing.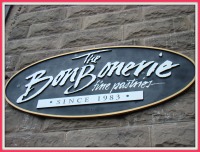 We started off at my all-time favorite bakery, The BonBonerie, located at 2030 Madison Road.  The bakery shop itself is quite tiny, but a wonderous place to behold.  Upon entering the bakery you are surrounded by the most exquisite looking (and tasting!) sweets of all shapes and sizes.  Their desserts have won awards, as well they should in my opinion.  After spending a few minutes gazing adoringly at all of the decadent sweets we treated ourselves to a few desserts.  The boys loved checking out all of the fun & beautifully decorated cookies and cakes.  And when we left, we spent a few minutes watching the bakers hard at work through a basement window.  The BonBonerie also has a cafe, but we did not dine there that day (but I hope to in the near future!).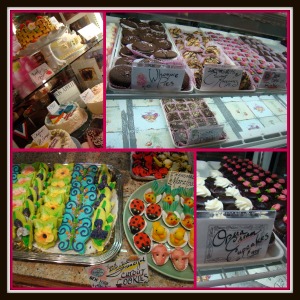 After leaving the bakery we drove a little ways down the road to one of the area's  best children's bookstores, The Blue Manatee (3054 Madison Rd.).  This bookstore is a magical wonderland for children of all ages.  There are not only books to look at (and purchase!), but there are lots of places to explore, play, and of course, to cuddle up and read.  They also have all kinds of events throughout the year, and storytimes for young children (check out their website or call the store for details).  Blue Manatee has such a huge variety of books, they really do have something for everyone, books for all ages!  They also have a great new program called Blue Manatee Boxes ~ so if you are looking for that perfect gift for a special young person in your life check it out!  We spent the better part of the morning hanging out here, the baby boys perused the bookshelves, sat by the <faux> fireside, and played in the choo choo train tunnel.   And my four year old son just wandered around taking it all in, and stopping to read books here and there.
And if you happen to be hungry while you are shopping for books & such, be sure to visit the Blue Manatee DeCafe, where you can choose from a large selection of treats:  bagels, smoothies, coffee, cookies from Donna's Gourmet Cookies, bite sized snacks for the babes, parfaits, teas, Grateful Grahams, fresh fruit, and other fun book-related treats.  I wish we had planned to eat there, it all looked so good.  Next time we go, we will stay for lunch!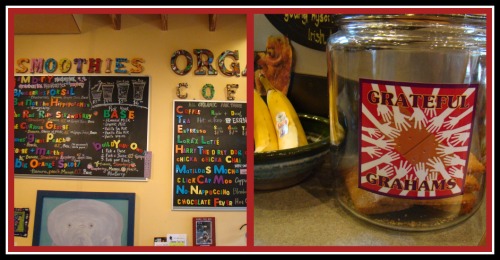 We had just a little bit of time before we had to pick Max up from Kindergarten, so we walked a few doors up from Blue Manatee to King Arthur's Court Toys (3040 Madison Road).  Words cannot describe the wonders we saw here.  The moment we walked in it was as if we were kids again, we had loads of fun looking at all of the toys, and reminiscing about the toys we had as children.   Sam spent the entire time making a mental list of all the toys he wanted for his birthday.  The store is huge, and has just about every toy you could think of.  It is a child's dream come true (and quite fun for adults too!).  I ended up walking out with some great items to help prevent boredom this summer…a few big jigsaw puzzles, some car games for long road trips, and a few small toys for the kids.  I can't wait to go back here to do some holiday shopping.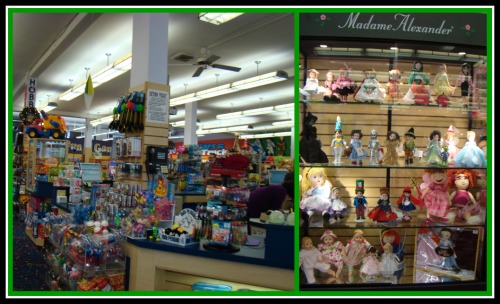 So there you have it, a quick morning out & about turned out to be loads of fun!  And these three places weren't the only cool places to go on Madison Road, there's so much more to explore.  I'm glad it's almost summer so we can check out some more great places!
What is your favorite shop/eatery/place to be on Madison Road?