It's supposed to be the time of year for spring flowers, sunshine and open windows.  Even though our spring has been in a bit of a slump, I know that better days are coming and I hope those days get here soon since there are so many wonderful walks, runs, teas and special events to help many worthy causes in the Greater Cincinnati area.  Participating in one of these events with your family not only helps out one of these wonderful organizations but it's also a great way to instill a memory in your children about the importance of giving back to those in need. So here's a listing of some local organizations that have some fun upcoming events.  If you have any you'd like to add, just leave a comment so we can keep our list growing.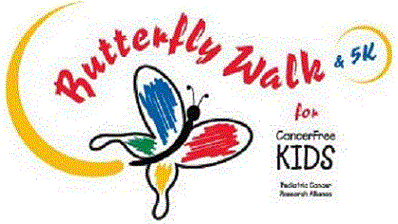 Butterfly Walk for CancerFree Kids – This Saturday, May 7, head to Cottell Park in Mason, Ohio for the Butterfly Walk.  There's a 5k run at 9am, a Junior Jog for kids 12 and under, a walk for all ages at 10am and then a family fun festival from 10am-2pm.  The fun festival will have face painting, food vendors, pony rides, exotic animals, ice cream, games and more.  You can register online by 5/4 or register on the day of the event at 8am. The Butterfly Walk started in honor of sweet Hannah who lost her battle to cancer (Neuroblastoma) but her friends and family rallied to keep her memory alive and to help other kids undergoing treatment for cancer.  Click here to read more about why the Butterflies walk and join them in their quest to fight childhood cancer! Cheer on team Super Strong in honor of Maya Collins while there.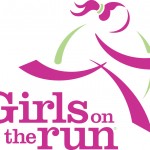 Girls On The Run 5K – Last week we were fortunate enough to have Erin Hamilton stop by the blog to share a guest post with us on Girls on the Run, a non-profit organization that uses physical fitness to instill confidence in pre-teen girls. You Can join them in their mission by participating in their 5K run this Saturday, May 7 at Paul Brown Stadium.  You can expect pre-race fun starting at 9AM, with tiara decorating, hair coloring, and face painting. Every child will also receive a medal and goody bag at the end of the race. All race proceeds will benefit Girls on the Run programs in Greater Cincinnati.
This is a unique opportunity for adult runners and walkers to join more than 900 pre-teen girls in their first 5K accomplishment. Runners will have the enjoyment of the race as well as knowing that they are supporting local pre-teen girls at the same time. We continue to provide over half of our participants with financial assistance through sponsorships, donations, and race day registration. Click here for complete details on registering.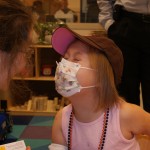 High Tea with the Dragonfly Foundation – On May 14, gather your girlfriends, daughter's, and Mother's and join in on the fun at the Hilton Cincinnati Netherland Plaza ($30/person).  You'll enjoy scones, tea, a silent auction and more.  Maybe you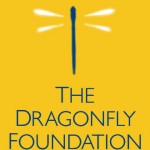 can find some hat inspiration from the recent Royal Wedding since attendees need to come in proper tea attire and a hat is at the top of the list.  You'll also want to bring a gift card to donate (iTunes, Netflix are great ideas).  The Dragonfly Foundation helps the children and young adults at Children's Hospital Medical Center who are undergoing treatment for cancer and blood disorders.  I'll be attending this event in support of a friend whose daughter is currently undergoing treatment for Acute Myeloid Leukemia and would love to see you there.
Branching Out 5k walk/run to benefit Redwood– Another great Northern Ky event, the walk/run to benefit Redwood school will help everyone from children to adults with special needs.  The family friendly event is on May 14th and starts off at Blessed Sacrament School in Ft. Mitchell.  Registration starts at 8:00 a.m. and the race starts at 9:00 a.m.  You can preregister online at www.sprunning.com for $25 (includes a t-shirt) or show up and register the day of the race for $30.  100% of the proceeds go to directly benefit the children and adults at the Redwood school.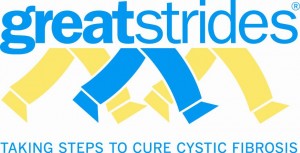 Great Strides Walk for Cystic Fibrosis– On May 14, head to Pine Hill Lakes Park in Mason, Ohio for one of the upcoming Great Strides Walks (there is a Cincinnati Walk at Sawyer Point on May 21 and a Dayton Walk at Island Metro Park on May 22 as well as many other walks throughout Ohio).  I originally heard about the Great Strides Walk after being contacted by Renee Donoghue two years ago.  Renee's daughter, Hannah, has been battlling cystic fibrosis since she was a baby and she continues to fight on.  Read more about Hannah's story and see how Hannah's Bananas have been such active fundraisers for the Cystic Fibrosis Foundation (they have raised over $130,000 since 2001 and this will be their 11th year of walking).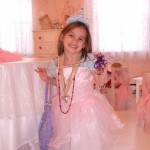 Paige's Princess Run – Some of you may have read the endearing guest blog post we had from Paige's Mom, Heather Alessandro.  Paige passed away a year ago after battling a spinal vascular disease for most of her life.  If you see a picture of her beautiful face, you can feel her amazing spirit.  Her family and friends wanted to continue keeping her spirit strong and are having their first inaugural memorial walk for Paige on May 21.  The walk will take place at Wyandot Elementary School in Liberty Township.  Register by May 14 for only $20/adults, $15/child or $60/family of 3-6 participants (after May 14, there is a $5 increase for registration). All the proceeds will benefit Cincinnati Children's Hospital Medical Center OT & PT Departments.  In addition to the 5k run, there will be a kids fun run, a family walk and a Princess Carnival with inflatables, crafts and lots of fun for families.
Run, Walk & Roll – Mason Parks & Recreation Foundation – I know my girls have enjoyed many of our local playgrounds and parks but there are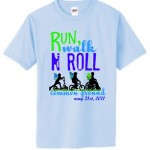 some kids who may not be able to enjoy them the same way due to physical limitations.  That's why supporting Run, Walk & Roll is so worthwhile.  The Mason Parks & Recreation Foundation is raising money to build an all inclusive playground, Common Ground.  You can help them reach their goal, by participating on May 21 at 9am.  There will be a 5k run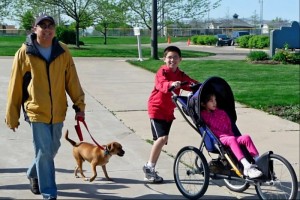 and 1 mile walk that begins at Corwin Nixon Park and then ends at Pine Hill Lakes Park.  Following the walk there will be face painting, a DJ, and games for some family fun. Click here for registration information (register before May 18 for $25/5k run individual, $15/5k run on a team or $15/walk).
Racing to Read 5k – Kenton County Library – Here's a great event for our Cincinnati and Northern KY friends.  Support the Kenton County Public Library on June 4 with the Racing to Read 5k plus First Watch will have free pancakes. Yum!  The event is family friendly and will take place across from the Covington Library at the Gateway Community & Technical College (525 Scott Blvd, Covington, KY).  Register by May 31 for only $20 (includes a t-shirt). The proceeds benefit early childhood literacy efforts.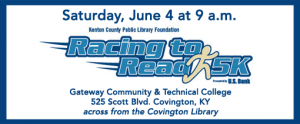 The events above are only a sampling of some of the wonderful events that support such great causes in the Greater Cincinnati area.  If you visit runningtime.net, you will find even more races that are family friendly.