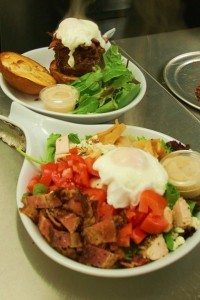 Located on Vine, this place is an absolute delight of an experience.  The food is delicious and sourced locally (as much as possible) making it fresh and seasonal. The Chef, Joshua Steven Campbell, is a Cincinnati native, who after graduating from Winton Woods High School, went to The Florida Culinary Institute and started his culinary journey which included tastefully exciting experiences including cooking for royalty and celebrities alike.  Fortunately for us he returned to Cincinnati with the goal of bring high quality creative food at an affordable price to the Greater Cincinnati / Northern Kentucky area. There is also have a World Food Bar located in Findley Market which is a related venture.
The dining area seats 27 people and it feels like your eating with a large family.  When we visited for brunch on a Sunday after church before a baseball game they were full and we were treated like family.  The waiter was gracious and engaging (telling jokes) with the girls who split French toast with peanut butter mousse and whipped cream (they were in heaven.)  Greg got a fancy hot brown and I got an even fancier BLT made with brie, peppered (local) bacon and fresh tomato on toasted. Our entrees came with a mixed green salad and delicious champagne vinaigrette dressing. We also splurged with a house specialty: cheesy tater tot casserole (I'll just say YUM!)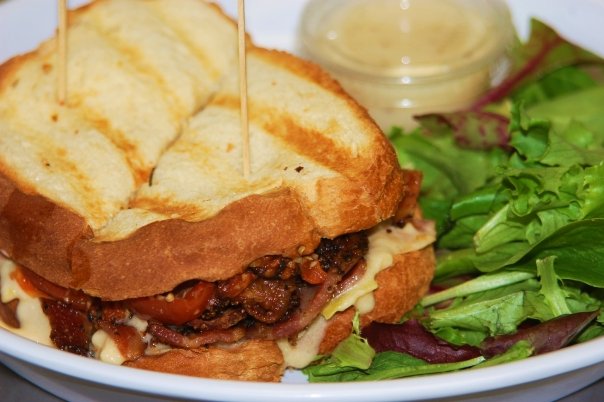 The menu changes with the season and ingredients and is written on a chalkboard above the kitchen.  We can't wait to go back.
Mayberry
915 Vine Street
Cincinnati, OH 45202
(513) 381-5999
Twitter | Facebook