My children love to help me in the kitchen, and while I am hardly a "chef," I love having them join me as I stumble through preparing dinner because I know in the long run, they'll benefit.  Studies have shown that kids who help their parents in the kitchen are not only more likely to try new or different foods (because they feel invested in the meal)  but it also gives them a sense of accomplishment and let's not forget the best part –  it gives you a chance to bond and hang out with them!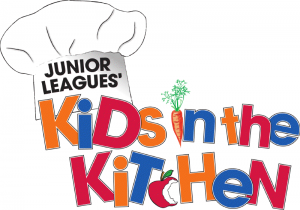 While you don't have to leave your house to cook with your child, the Junior League does have a great event coming up that you might want to check out – their 2nd Annual Be Healthy.Be Active!
Free to attend, Be Healthy. Be Active takes place April 16 from 10am – 2pm at the UC Campus Recreation Center.  Open to kids 12 and under, families will learn about preparing healthy snacks and meals that are tasty, easy to prepare and affordable.  There will also be lots of fun family friendly activities including an Iron Chef Kids Challenge, plenty of crafts to make and take home, face painting and of course loads of healthy snacks. Lastly, thanks to Whole Foods Market, the first 750 families will receive a FREE goodie bag!
If this sounds like something your family would enjoy, you can find complete details at www.jlcincinnati.org or over on Facebook, here.