Yet another local (this one is available on both sides of the river) place our family enjoys is Indigo.  After a recent trip to Perfect North our hungry tired family stopped at the northern Kentucky location just minutes from our home to have dinner.  I must admit this is not my husband's favorite place and this time he enjoyed it for us.  Since he wasn't that hungry, he had a bowl of chicken noodle soup (which looked deliciously homemade).  The girls split a kids meal cheese pizza, pink lemonade and animal crackers (which they ate first) and I asked for a apple cut up (no charge for the extra side).  I ordered the vegetable Stromboli and I'm still thinking about how good that thing was.  I had leftovers and everyone else left satisfied.
Indigo's is known for its delicious, fresh pizzas that can be ordered on whole wheat crust and their pastas.  I haven't had one in a while and look forward to trying the pizza again soon.  They have many pizza choices including "create your own" which an abundance of topping choices.  They also have calzone and Stromboli so you can pick your style.  Indigo also has an amazing selection of salads, including (once again) "create your own."  My hands down favorite is the Spinach Salad with chicken, goat cheese and balsamic dressing.  They also have an Asian and Thai inspired salad.  There are wrap and sandwich options, appetizers and fish over pasta.  For vegetarians there are plenty of choices.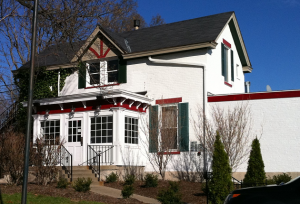 There are several kid's meal choices: cheese pizza, a pasta choice or two and dinosaur nuggets served with a choice of animal crackers or granny smith apple and a drink. Food is made fresh, the dining area is quaint and comfortable and with the exception of at times smoke at the Kentucky location it's a great experience.
Nightly specials invite community to gather for weekly fun.  By the way, I returned to following week to repeat the vegetable stromboli.