This Artisan Software giveaway is now CLOSED.
Congrats to our winner:  Linda Hobbs, who said: "Love the Best of Fall and Wishful kit. Digital scrap booking looks like it would be awesome.".
And if you didn't win, you can still get a discount price on the software!  Watch the video below (Introducing Panstoria Artisan link) and at the end of the video there is a discount code!   Thanks for entering and Happy Scrapping!
While our family explores our beautiful area I am known to have my camera always at my side.  I have oodles and oodles of pictures I have taken over the years.  If you are like me and take tons of pictures, the problem with all of these pictures we take on our adventures is what to do with the pictures.  It's a waste to just let them sit on the hard drive like they tend to do!  I have discovered a fun and easy way to preserve these memories, and I wanted to share it with you!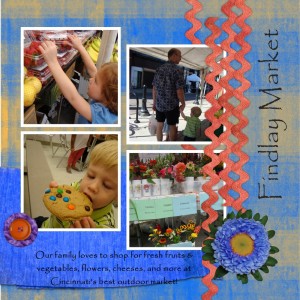 Artisan 4.0 is a Digital Scrapbooking software created by Panstoria right here in our neighborhood!  I was lucky enough to get to test this software before it went on the market in January, and I have to say, I fell head over heels in love with it!  Artisan 4.0 makes scrapping so easy!
Here's some of the cool features:
–    Detailed Page Editing: Page editing options including arrangement, sizing, rotation, snap-to-grid, and rulers. Add journaling boxes that support full rich-text editing, with mixed fonts, colors, and styles, as well as text wrapping around page elements.
–    Automatic Page Creation and Color Matching: Let the software figure out which pictures belong together on predesigned pages. Using the autopopulate feature, the software can save the user time by creating the entire book. Change the colors of everything else on the page to coordinate with the selected photo
–    Photo Sourcing and Sharing: Source photos from a digital camera, scanner, or local folder, or pull photos from Flickr or Facebook. Share finished pages on Facebook or Flickr.
–   Customization: Users can create their own elements and pages and save those to re-use. Downloadable art kits will also be available for download in the Panstoria Marketplace.
This video sums up the software perfectly (AND…BONUS…there's a 20% off code for the software at the end of the video)
What I love about this software is that the possibilibies are endless…you can purchase such a wide variety of kits, pages, alphabets, frames and more!  They even offer a few freebies on their site, Panstoria.com, including a cute black & white set that would be perfect for Valentine's Day projects!
So if you are interested in trying out digital scrapbooking, I highly recommend checking out the Artisan 4.0 software!
To help you organize, preserve & scrapbook your photos creatively Family Friendly Cincinnati & Panstoria are offering one of our readers a FREE copy of Artisan 4.0!  Happy Valentine's Day to you!
Entering the contest is simple, and because we LOVE our readers, we are giving you THREE chances to enter the contest!  So be sure to leave your comments below before the contest ends on February 21st at 1pm.  The winner will be chosen using Random.org and have 48 hours to contact us or another winner will be chosen.
Here's how to enter:
1.     Visit Panstoria.com and browse through their shop.  Then leave a comment below telling us which extras LOVE the best (I'm in love with the Cute Safari set!).
2.       Show US some LOVE!  Go to Facebook and "Like" Family Friendly Cincinnati and Panstoria and then leave a comment below telling us you did.  (If you already "Like" us…then perhaps you could suggest the page to your friends?!) ~ You won't regret "liking" these pages!  Lots of cool updates every day!
3.      Spread the LOVE:  Send an email, shout out on facebook, tweet on twitter…however you please, just tell your friends about this contest, and then leave a comment telling us how you spread the LOVE.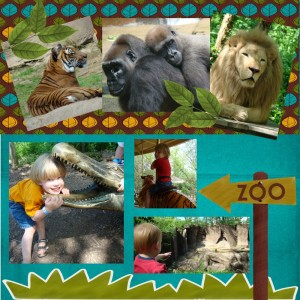 If you are looking for a Scrapbooking Group in the Cincinnati/Northern Kentucky area click HERE.
And if you would like to read more on what Katie thinks about the Artisan software be sure to read her review on the little things.