Yo Deal was new to me until a couple months ago when someone sent me the link to a great deal for Beach on Ice tickets.  Similar to Groupon, it's a daily deal offered specifically here in Cincinnati.  But the even better part is that proceeds from every Yo Deal sold go to a featured charity.  And today's deal is a family-friendly feast which benefits Big Brothers, Big Sisters of Greater Cincinnati.
Roller skating is great family entertainment and Fun Factory Roller Skating is the perfect place to do it. The Fun Factory is clean, safe, friendly, and fun for all ages and all skill levels.
Enjoy a Family Four Pack including:
•Skate rental for four people at Fun Factory Roller Skating
•Pizza
•One pitcher of soda
•Twenty video game tokens
•Usage of the bounce house for four people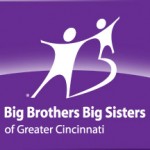 So you get an amazing deal on family fun AND your purchase contributes to one of the area's best organizations! After Karen's post on Castle Skateland, I've been thinking about taking P skating and here's just the deal to make me brave enough to do so!  Don't miss out, this deal is only available til 11:59 pm tonight!