All this snow got you down? Ready to get the kids out of the house? Check out our recommendations for fun this weekend. As always, please feel free to include events you know of that we missed and remember to double check event details with the individual business/organization.
Blue Manatee Books
Stop by Blue Manatee Sunday from 3-4pm to hear stories, enjoy snacks from Green B.E.A.N delivery, and learn tips about how to make nutrition part of you family's healthy routine in this new year. Free, all ages. http://www.bluemanateebooks.com/
Northland Ice Center
Feel like ice skating? Head to Northland Ice Center on Reading road for some chilly fun. Cost is $7; $5 ages 12 and under. Skate rental is free. Friday 1-3pm & 8-10pm, Saturday 2-4pm & 8-10pm and Sunday 2-4pm. http://northlandicecenter.com/public-skating
Cincinnati Playhouse
Saturday Cincinnati Playhouse hosts"Why the Sky is Far Away" & Other Wonderful Tales to Celebrate the Earth, featuring LuAnn Adams. Starting at 10:30am, the event features Native American folklore and tales from the Rain Forest, these multi-cultural stories celebrate the relationship between people, animals and the amazing world we share. http://www.cincyplay.com/
City of Hamiltion's IceFest
Come see amazing ice sculptures with Hamilton's IceFest this Friday & Saturday. Free to attend, the event features giant book-themed ice sculptures, an evening ice walk with lit sculptures, children's area and much more.  http://www.cityofsculpture.org/
The Betts House
Head to The Betts House Saturday from 12:30 – 5pm to explore log cabins as part of its first Family Fun Saturday of 2011. www.BettsHouse.org

Fountain Square Ice Rink
DJ Skates are every Saturday through February 19 from 6-10 pm.  Skaters can enjoy free entertainment as a live DJ spins tunes and keeps those on and off the ice dancing. Family Skates will be held every Sunday through February 20 from noon to 6pm.  Children 12 and under skate for free all day!  www.myfountainsquare.com
William E Durr Library
Head to the William E. Durr Branch Library Saturday from 11-12pm for Arting Around. Children in grades K-6 will enjoy creating s a life size self portrait. Open to 30 kids, registration required, call (859) 962-4032.
PAWS To Read
How fun is this? Saturday at 10am The Boone County Library is hosting PAWS to Read for children ages 5-10 at the Scheben Branch. Parents can sign their child up to share a book with therapy dogs. FREE to participate, but appointments required (for 15 minutes of time). Call (859) 342-2665 to reserve your spot. http://www.bcpl.org
Linton Peanut Butter and Jam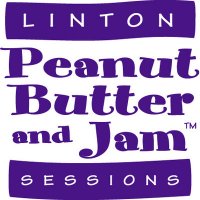 Expose your child to the beauty of classical music with Linton Peanut Butter and Jam Session's interactive and educational children's chamber music series for preschoolers. Hosted at Good Shepherd Lutheran Church Kenwood on Saturday from 10-10:30am and again from 11:30 – 12pm. Ideal for ages 2-6; Cost is $12 flexbook of four tickets; $4. http://www.lintonmusic.org
Happy Birthday Tales
Saturday you can shake away the winter blahs with "Happy Birthday Tales" at the Boone County Main Library. Starting at 10:30am children will enjoy dancing, games and treats. Perfect for ages 3-6 and free to participate. http://www.bcpl.org
Knothole Registrations
Have an aspiring ball player at home? Saturday Deer Park Knothole Registrations take place at Chamberlin Park on Plainfield Road from 9am – 1pm. Open to ages 6-19. Call (513) 794-9621 for details.
Lollipop Family Concert
Cincinnati Symphony Orchestra and Know Theatre come together to present "Mozart!" at 10:30am Saturday down at the amazing Music Hall. Cost is $12, $7 ages 12 and under. Fun included pre-concert Kid's Zone activities in ballroom at 9:30 a.m. with "instrument petting zoo." http://www.cincinnatisymphony.org
"Whale of a Tale"
You know we love story times! Cincinnati Family Enrichment Center hosts "Whale of a Tale" Saturday at Noon. The interactive, multi-sensory story hour is perfect for children ages 5 and under. Themed Playful Penguins, the fun includes storytelling, singing and a take-home craft. http://www.theplaceforfamilies.com
Little Sprouts Yogis
Looking to get back into shape after the little one arrived? Check out Little Sprouts Yogis – Baby and Me Yoga at Cincinnati Family Enrichment Center Saturday at 11:30am. Cost is $13 per class, registrations required. http://www.theplaceforfamilies.com

Cincinnati Ballet's A Midsummer Night's Dream
Head to Joseph-Beth Booksellers Saturday at 2pm and watch as cast members from Cincinnati Ballet Otto M. Budig Academy present portions of Shakespeare's A Midsummer Night's Dream. Free to attend. http://www.josephbeth.com
Northern Kentucky Ice Center
Hey NKY Readers, we've got ice skating news for you too! Northern Kentucky Ice Center in Crescent Springs hosts open skate times tonight 7:30-9:30pm, Saturday 1-3pm & again, 10pm – midnight (for the older kiddos of course) Cost is $5-$6; children ages 10 and under get $1 off admission; $2 skate rental. More information: 859-344-1981